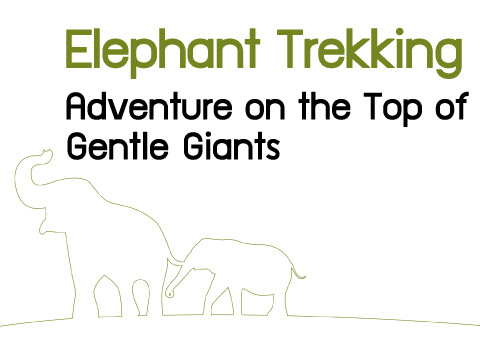 hai elephants have long been a part of the Thai people's life. The elephant is considered as a royal animal, which was a great companion to Thai kings and ancestors in wars since ancient times. The elephant has been selected as the national animal of Thailandsince the reign of King Rama II.
The Thai elephant has also played an important role in the life of the Siamese people. They were used as a useful means of transportation in carrying agricultural produce and dragging logs and timber. This has formed a close relationship between humans and elephants, originating an exceptional lifestyle and culture.
Later on, the government ended the forest concession to preserve the forest and environment. Elephants were no longer needed for logging. Therefore, elephant ecotourism has been initiated. Tourists can experience the elephants' cute characteristics and intelligence through various activities; such as, elephant jungle trekking, mahout training, and many impressive shows.