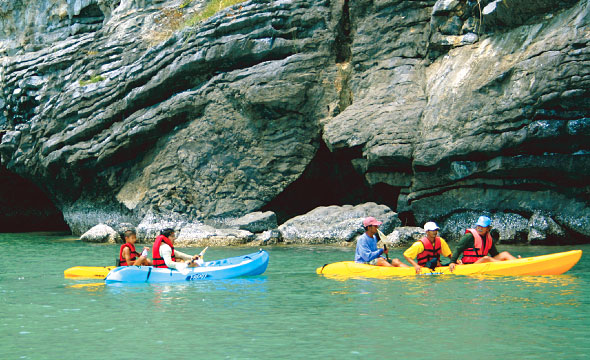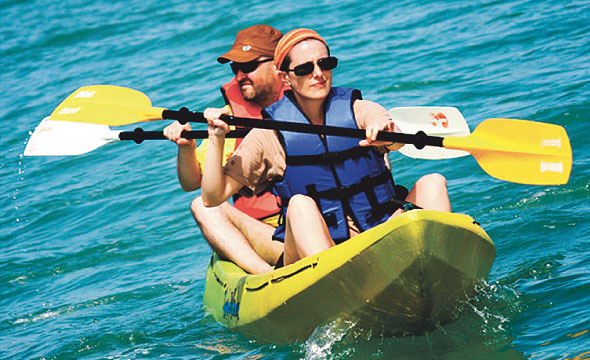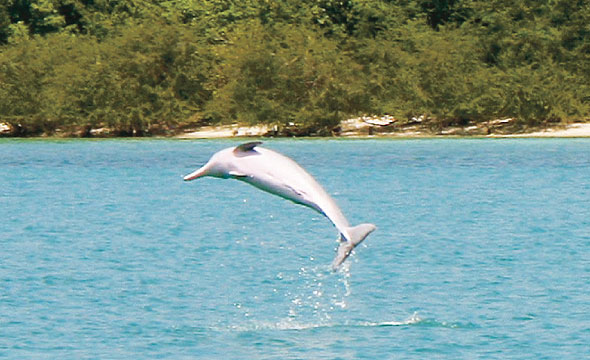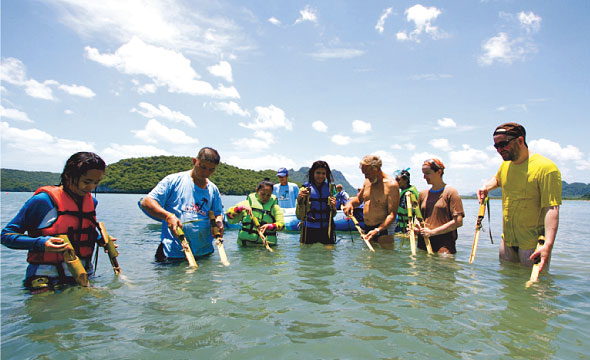 Being charmed by the south sea adventure
Hat Khanom-Mu Ko Thale Tai National Park
Travel Info
From Surat Thani town, drive along the Highway 401 (Surat Thani-Nakhon Si Thammarat) for 50 km, turn left to the Highway No. 4041 and drive for about 30 km.
GPS Location
N9° 10.979', E99° 51.312'
Contact
Khanom Fishing & Tour


+66 7532 6573
www.khanomfishingandtour.com
Facilities & Services
Guide, boat, kayak, snorkelling gear, food, and restroom.
Enjoy kayaking in front of Talet Bay. Experience the Khanom fisherman's life and play with the dolphins. If you are lucky, you might be greeted by pink dolphins. Float around Tha Rai Island to see a long line of amazing multi-layer rocks known as the "Pancake Rocks". These rocks have distinctive shapes; some look like the giant arcs while some look like waves going along the cliff line composing the mysterious scene that will drive your imagination. Next you will find Nui Nok Island where you can step on and explore the water pond in the middle of the sea which holds over 100 years of history.
You can go snorkelling to watch the corals at "Taen Island", the biggest island among the Mu Ko Thale Tai (South Sea Islands) which comprises 11 islands, or at the west beach of "Wang Nok Island", another snorkelling site where you can see Staghorn corals, Brain corals, Disc corals, colourful Sea anemones and schools of fish of various kinds.
Recommendation
"Don't forget to bring your towel and sun block."
Please
"Help us grow the sea grass at the back of Ko Thamor Cave Island to revive the fertility of Khanom Sea."