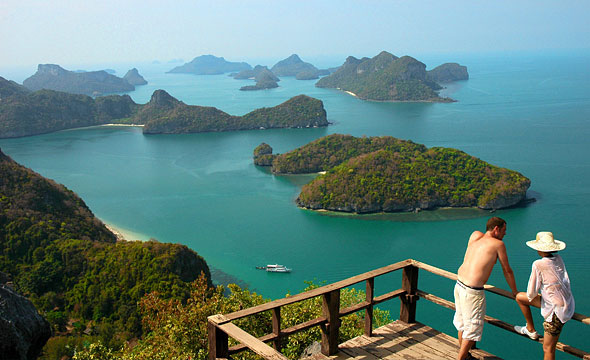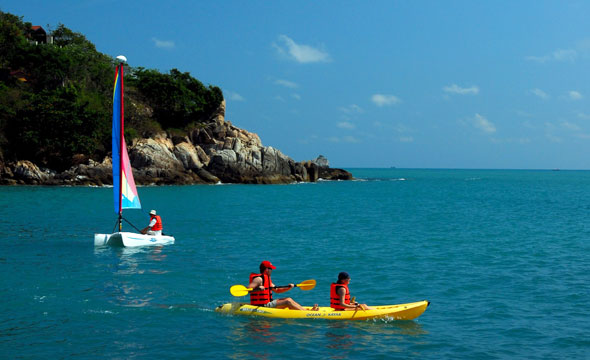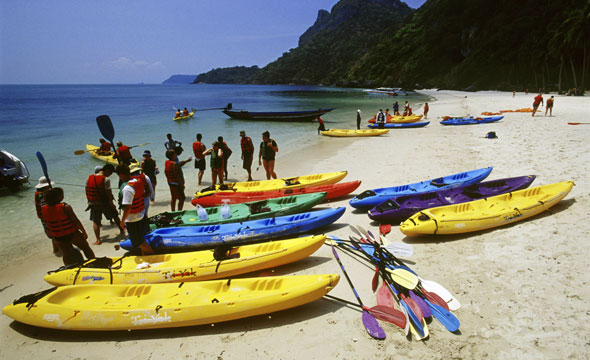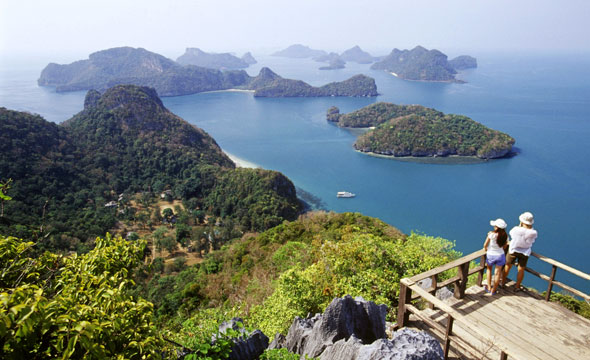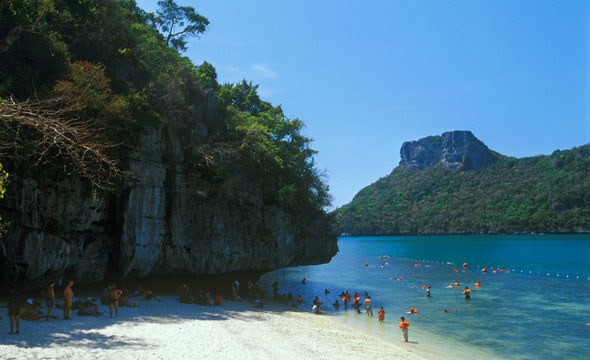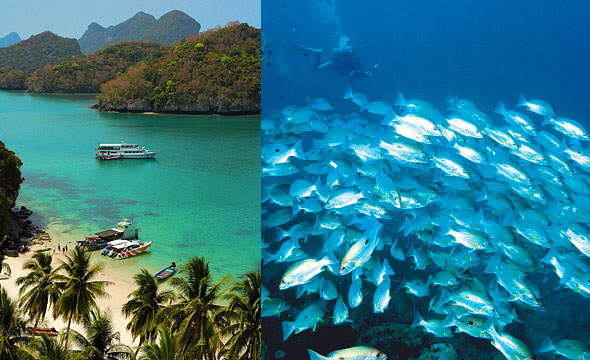 Kayaking across the Ocean Admiring the Scenic Panorama of 42 Islands
Mu Ko Ang Thong
Travel Info
From Ko Samui, you could either take a speed boat from Pak Nam Pier or take the ferry from Ban Don Pier.
GPS Location
N9° 37.397', E99° 40.554'
Contact
Mu Ko Ang Thong National Park


+66 7728 6025
+66 7728 6588
Facilities & Services
Guide, kayak, long-tail boat, accommodation, food and restroom.
Comprising 42 islands, the Mu Ko Ang Thong are mostly steep high rock mountains. Ang Thong islands are renowned for their beautiful miraculous nature. Having arrived here, the adventurous activities which could not be missed is to kayak across the ocean from one island to another. The starting point begins at "Sam Sao" island and ends at "Mae Ko" island, where you could kayak amidst stunning pillars rising upright against the bright blue sky. Underneath the sea around "Sam Sao" island are exquisite coral reefs, which are lined up from North to South.
At "Mae Ko" island, you can walk up the stairs to watch the enclosed sea, which is like an oval salted lake surrounded by natural steep cliffs. The colour of the ocean is enchanting emerald green. Lastly, you can take the long-tail boat for skin diving round "Thai Phlao" island.
Moreover, at "Wua Ta Lap" island, there are classical view stops on the mountaintop, which should not be missed. The picturesque Ang Thong islands scattered on the green emerald ocean is a breathtaking 360º panoramic view.
Know Before You Go
"For tourists who do not want to kayak, they could hire a long-tail boat to visit several islands."
Suggestions
"Another interesting route is to kayak around "Phaluai" island in order to visit the Fisherman Village."
Luxury Resorts on Koh Samui