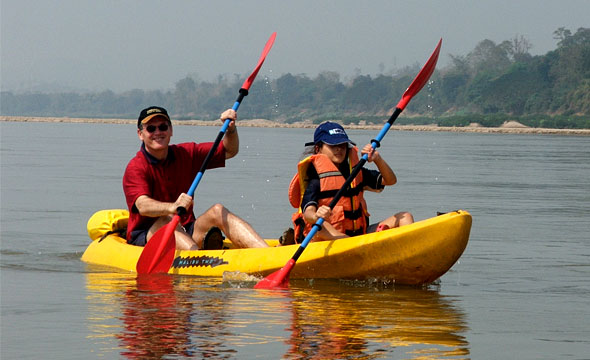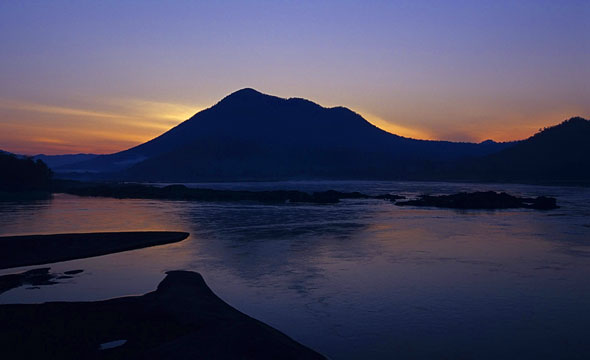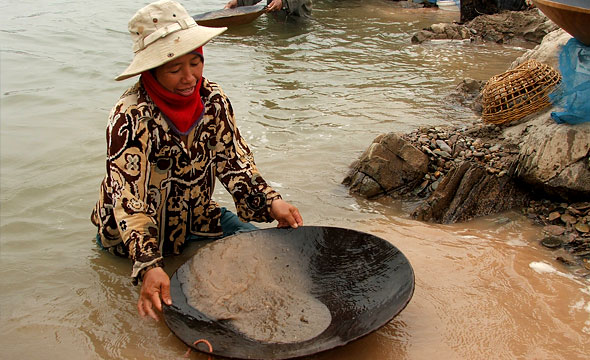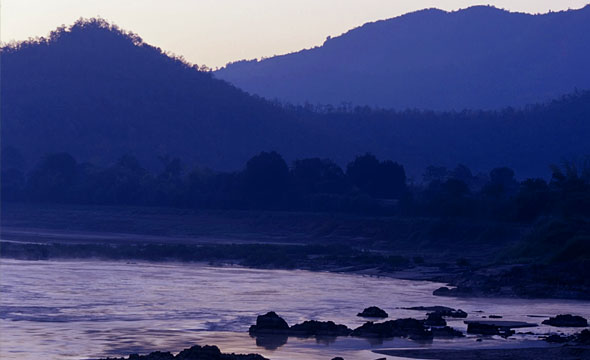 A Classic Tale of Adventure
Kaeng Khutkhu, Mekong River
Travel Info
From Loei town, take Highway 201 until the riverfront and then turn left to Wat Si Khun Mueang Pier. It is where the journey starts, however, you need to reserve this activity in advance with the Mekong Culture & Nature Resort.
GPS Location
N17° 53.635', E101° 39.149'
Contact
Mekong Culture & Nature Resort


+66 4282 1457
+668 9569 3470
Facilities & Services
Guide, kayak, long-tail boat, accommodation, restroom and restaurant.
Now Chiang Khan have a new ecological adventure to add some excitement to this attraction. This new adventure is kayaking along the Mekong River from Chiang Khan (Wat Si Khun Mueang Pier) to "Kaeng Khutkhu" for 5 km. The kayaking usually starts at dawn. This part of the river is about 1 km wide. At some parts of the river, you can see the rock plate, rocks, strands and huge dune creating a charming classic view waiting to be found.
Many people name it as the "Sahara of Thailand". The other good thing is you don't have to put much effort in kayaking. You can just let the kayak float along the water flow while you are enjoying the nature and the raft people's lifestyle at Khong riverside such as fishing and gold panning. You can also see the scenic Sana Kham town (Chanasongkhram) of Laos on the opposite, and the shady rain trees. After enjoying the surrounding view for a while, you will soon reach "Kaeng Khutkhu", a group of large rocks standing in the middle of Khong River. Kaeng Khud Khoo is almost large enough to connect two sides of the river, so it leaves only a little space for the water to flow. This point is the end of 2 hours kayaking before you head back to Chiang Khan.
Kayaking along Khong River is a new activity; so there are only a few experienced providers of this activity. For your safety, kayaking should be supervised by the expert who knows the water course and the intensity of water flow, and have all necessary tools. You should never kayak alone. To kayak, you have to purchase a touring programme from the provider.
Know Before You Go
In the rainy season, all rocks will submerge. You should come after the rainy season around December to May.
Recommendation
"The trip must be booked in advance. If you are the real river adventurer, you can continue paddling further to Pak Chom."
Please
"Since Chiang Khan is a small town; it does not have a sophisticated waste disposing system. So if it is possible, please dispose any bottle or plastic bag at Loei town."