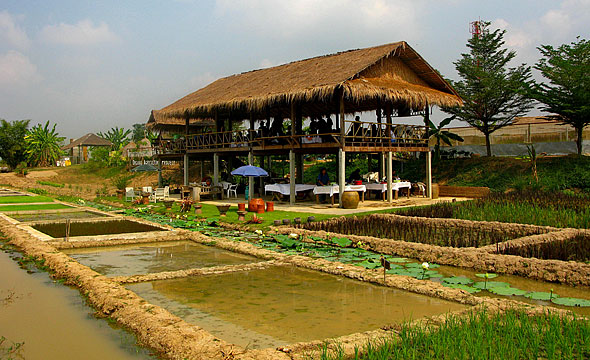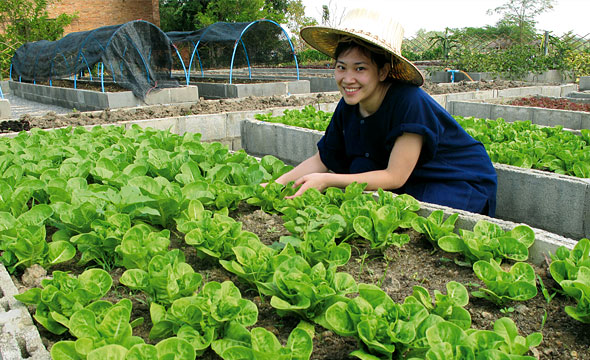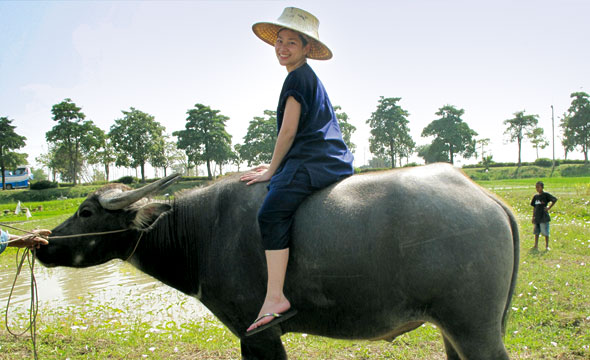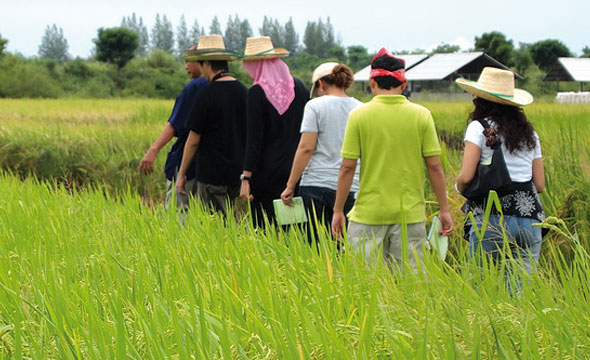 2 Wheels, 4 Legs! Enjoying the Farmer's Life
Agriculture Project Sukhothai Airport
Travel Info
From Sukhothai town, take Highway 1195, then turn left and head the same way as going to the airport for 30 km.
GPS Location
N17° 13.717', E99° 49.489'
Contact
Agriculture Project Sukhothai Airport


+66 5564 7290
+66 8620 23757
www.kaohomsukhothai.com
Facilities & Services
Guide, accommodation, souvenir shop, restroom and parking.
Runaway from the busy city life. Slow down your pace. Enjoy riding a bike and inhaling pure air in the natural surroundings. Explore the wide paddy field, vegetable garden and orchards that have various kinds of fruits; such as, bananas, papayas and mangoes. Here you can always hear the melody of birds from common field birds like tailorbirds, long-tailed shrikes, bulbuls, and waterfowls like white-breasted waterhens, little grebes, Chinese pond heron, etc. You can also bring a telescope to watch birds at the rest area. The total path is about 5 km.
Moreover, visitors can enjoy learning healthy agricultural activities; such as, ancient farming, cultivating, planting, buffalo riding and duck egg collecting. Get to know the farmer's way of life with your back against the sky and your face against the soil. Peek at the brown rice species research, visit a brown rice mill and try selecting rice grain by hand. Visit an organic vegetable garden, lotus field and swan swamp. See little ducks conquering the golden apple snails in the paddy field. Be greeted by the clever white buffalo. Try tasty foods ranging from farmer's noodles, stir-fried organic vegetable, Ban Rai omelet, spicy water cress salad, refreshing chlorophyll smoothie, rice leaf ice cream and santol in syrup.
Know Before You Go
"Different activity programmes are offered ranging from half-day, full day and overnight."
Recommendation
"You should begin the activity in the early morning when the sun is shining lightly."
Award
"The Organic Agriculture Project, Sukhothai Airport won the Thailand Tourism Award in the Agricultural Attraction Category in 2010."