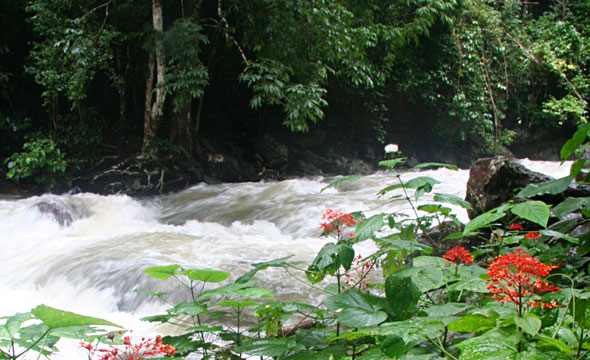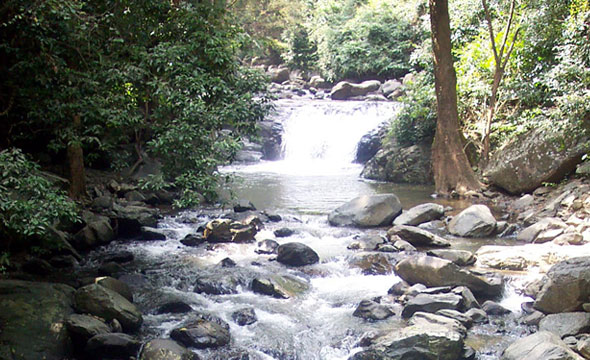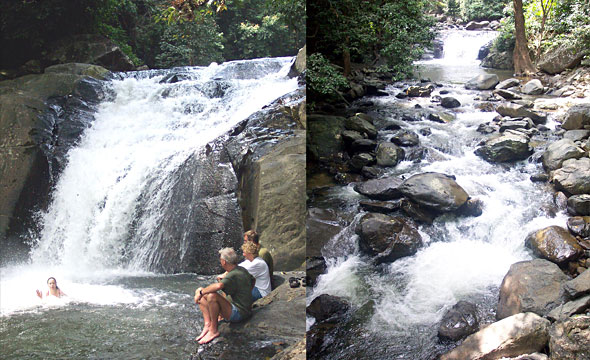 Explore Namtok Pa La-u
Namtok Pa La-u
Travel Info
From Hua Hin town, take Highway 3219 following the sign "Pa La-u Waterfall" for about 65 km.
GPS Location
N12° 33.153', E99° 27.753'
Contact
Kaeng Krachan National Park


+66 3245 9293
Facilities & Services
Tour guide, toilet and parking.
Namtok Pa La-u is a great surprise for those who never think
that you will be able to experience an adventure holiday in Hua Hin. The waterfall has 15 steps with a massive flow of water throughout the year, making it one of the highest in Thailand and those who make it to the top will be rewarded by implausible views. The third stage itself has a large, deep pool and most visitors will be happy to spend their time here. The water is always cool and refreshing, and plenty of large fish swimming in it are friendly. For hard adventurers, you can continue trekking upward to the 7th stage where is believed to be the most spectacular cascade here.
The surrounding forest is over 1,000 years old and there is a good chance of seeing wildlife, particularly gibbons (which will certainly be heard, if not seen) and many rare species of birds and butterflies flying to show their colourful wings around. In the mornings in particular, large numbers of butterflies cling to leaves in order to sunbathe their bodies and wings before leaving the forest to seek food; such as, the Common Crow, Common Yeoman, Zigzag Flat, Common Cruiser and the Black Prince.
Know Before You Go
"Open daily from 8.00 a.m. to 5.00 p.m. From the 8th stage of waterfall upward, a National Park ranger is required to guide you up there."
Recommendation
"Numerous butterflies are easily seen during April to July."
Please
"Do not try to catch birds, butterflies and fish, as it is forbidden by the National Park."