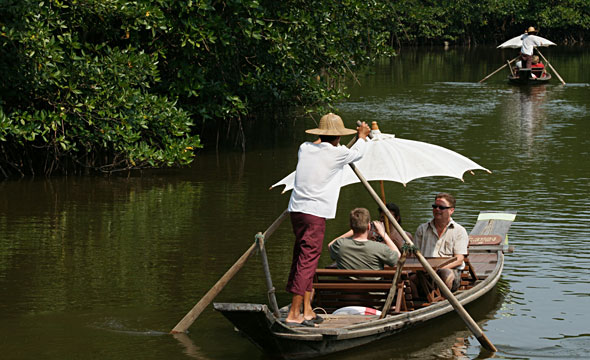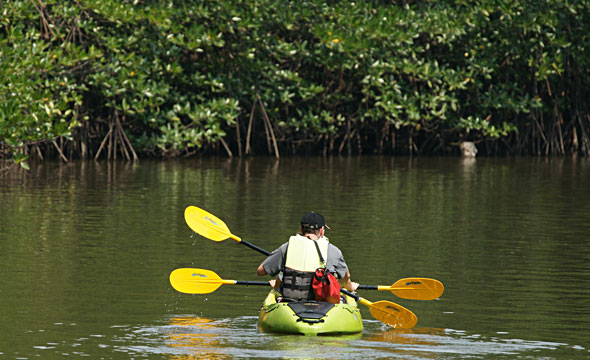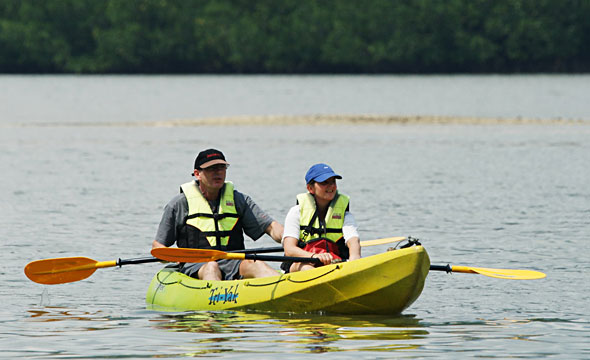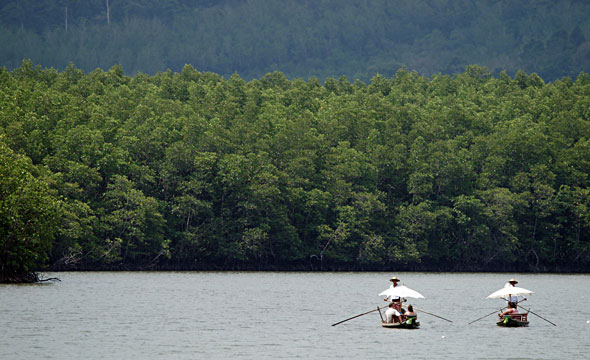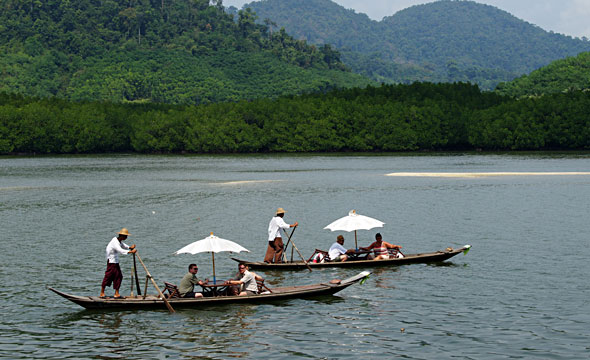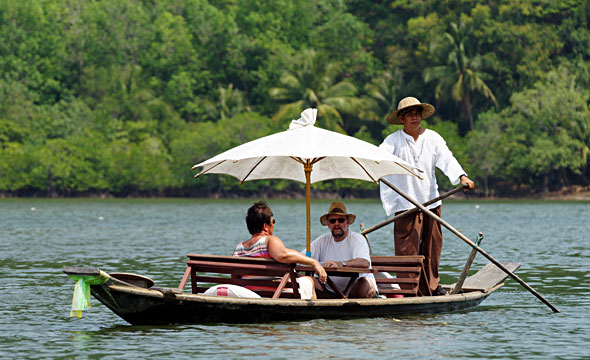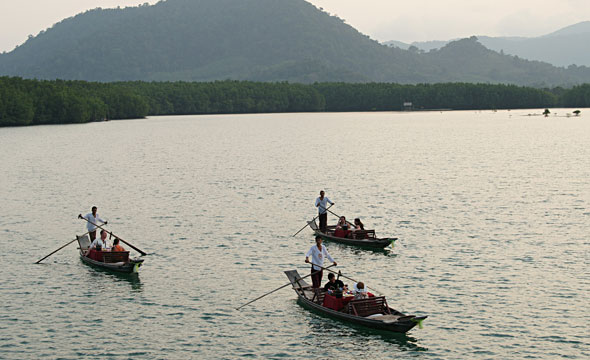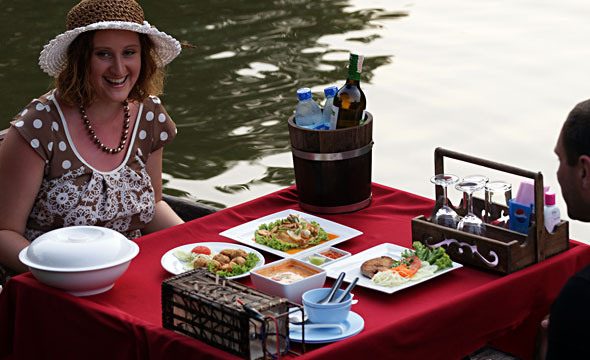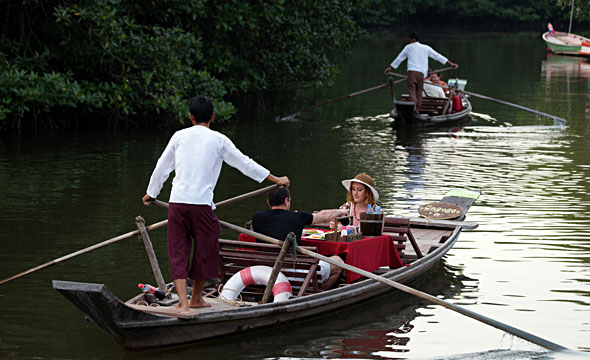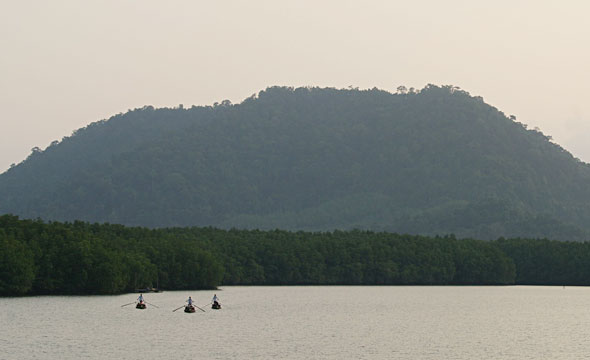 Watch Fireflies on a Gondola and Experience Way of Life of Fishermen
Salak Khok Village
Travel Info
Located on the east of Ko Chang. The best way to get there is by a local shuttle service (Song Theow).
GPS Location
N12° 2.259', E102° 23.749'
Contact
Ta Soam Information Centre


+66 3951 6051 to 4
TAT Trat Office


+66 3959 7259 to 60
Facilities & Services
Tour guide, local boat, kayak, food, and toilet.
Hidden behind mountains through a narrow channel is a fishermen's village located on a large bend in the waterway. It is surrounded by a mangrove forest which is a nursery of fish and other marine life, as well as the local fishery. There are no white sandy beaches; however, there are fresh green waters and plant life unique to the mangrove forest. Tourists can experience the old ways of the fishermen preserved by the locals by using a kayak or a traditional Thai boat called "Ruea Mat" or also known as the Ko Chang gondola. If you come in the evening not only do you get to be close to nature, you can also have dinner during the setting sun. Especially beautiful is the opening to the Salak Khok Bay where there is a sand dune.
Even though by just looking you can tell that the sand is quite coarse; however, it is the meeting point between the sea and Salak Khok Bay.
After the romantic boat trip, wait for the sun to fully set. You will then see a large amount of fireflies slowly appearing before you. Also, the children of the village will put on a show about the local culture for tourists.
Know Before You Go
"Because Ko Chang is a tourist destination where many capitalists seek to make a profit, the local villagers gathers together to set up "The Salak Khok Village's Tour Guide and Conservation Group". Because it is owned by the community, it has served as a mangrove forest conservation network, as well as setting up activities to preserve the local way of life against the aggressive influx of non-local "
Recommendation
"You should reserve beforehand if you want to see the fireflies."