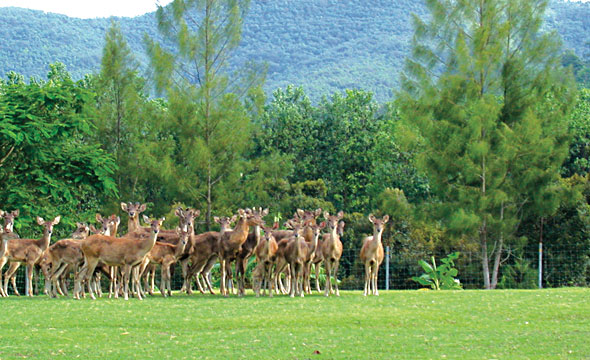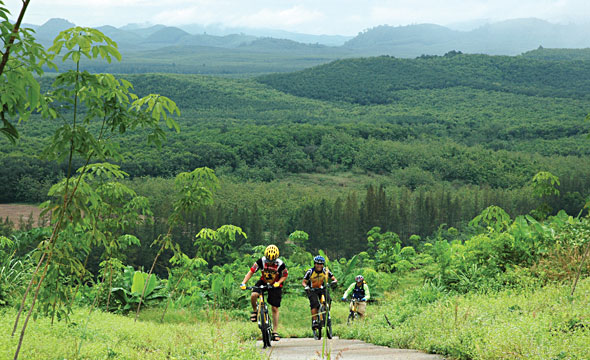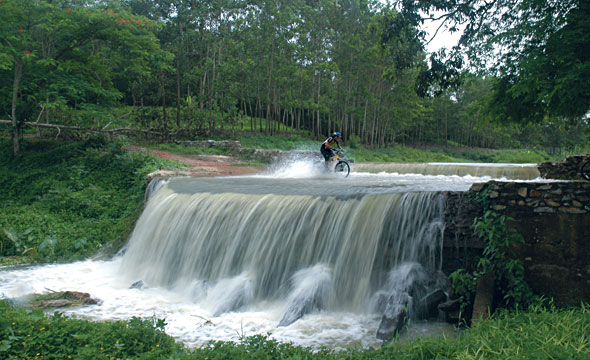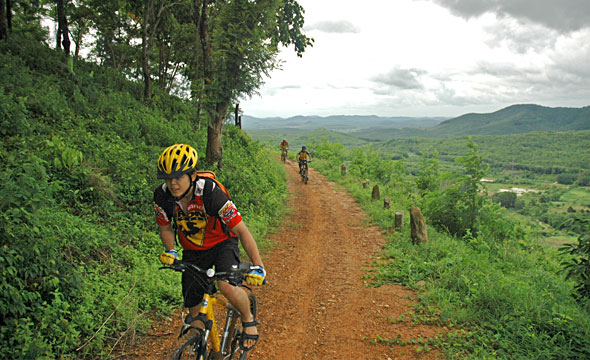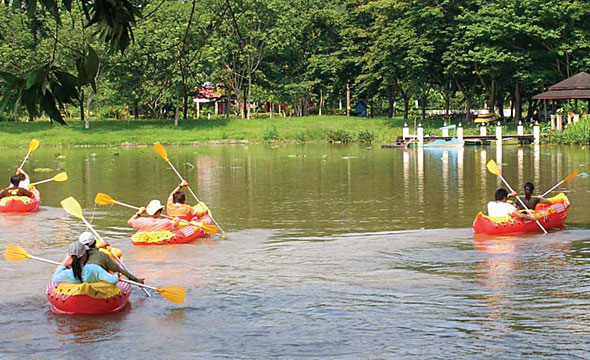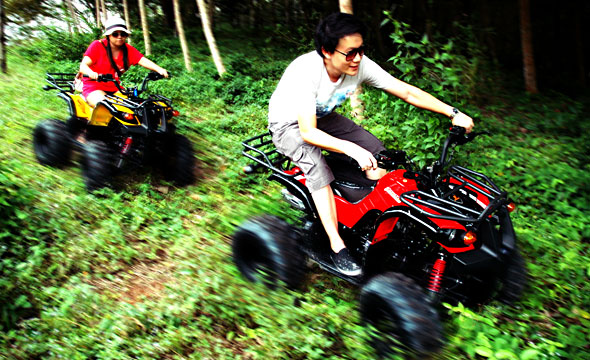 Agricultural Adventure through Mountain Biking
The Park Adventure Land
Travel Info
From Bangkok, take Highway 7 (Motorway) and turn into Ban
Bueng – Klaeng. Follow Highway 344 to Ban Bueng district, then turn right into Highway 3 (Sukhumvit). Once reaching Km. 248, turn right to Highway 3320. Then, turn left and continue along Kaset Siri Road Soi 3 and drive further for approximately 3 km.
GPS Location
N12° 45.458', E101° 26.989'
Contact
The Park Adventure Land


+66 2712 3581
+668 6970 8877
www.theparkadventure.com
Facilities & Services
Mountain bikes, rubber boats, tour guides, accommodation, toilets, restaurants, swimming pool and Internet.
Over 800 acres, the Park Adventure Land is an agriculture adventure farm hidden in a valley. With abundant land and endless swamp, visitors will have a pleasant eco-adventure by mountain biking along the bike trails.
The best way to tour around this agriculture land is by bicycling. The Park Adventure Land's staff will lead you along the paved bike route, introducing you to big Flame Trees that branch out beautifully into the sky and the birds flying here and there. After cycling for a while, the smell of rubber will greet your nose, confirming that you have reached the rubber farm. The journey continues to fruit farms where you can enjoyably pick various kinds of delicious fruits. Another attraction is the Rusa Deer Farm.
Alternatively, you can take another bike route to test your strength. This trail is made especially for mountain bike lovers. Through this trail, you will cycle pass palm farms, hearing the sound of a natural water source, appreciating the green scenery from both sides. You can climb up the tree house to enjoy the view in a higher perspective.
Next, you will see a weir, aged nearly 50 years old. From natural resources like mountain and rain, water confined here is used in the daily life of the local residents. You can take a break here and refresh yourself with the water from this weir. You might also see kids swimming there as if it is a natural swimming pool in the middle of the peaceful valley.
The relationship between human beings and nature here is incredibly charming and leaves wonderful footprints in your hearts.
Know Before You Go
"Not only the beauty of nature, you will get to enjoy, but exercise and learn more about agriculture, as well as closely experience the lifestyle of the locals here."
Recommendation
"Try paddling inflatable canoes in the big lake in front of the colonial clubhouse."