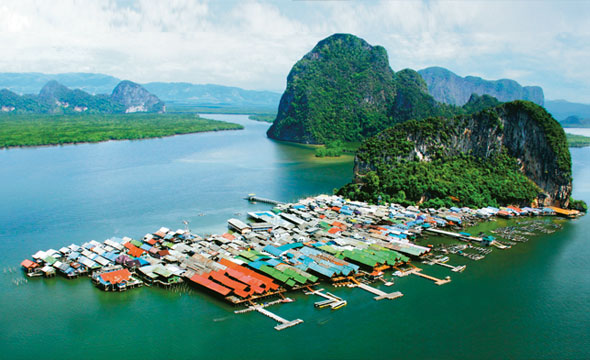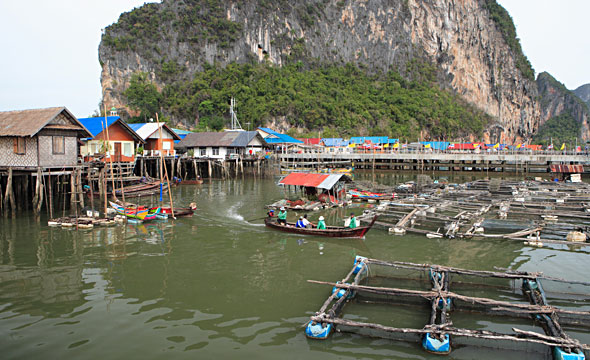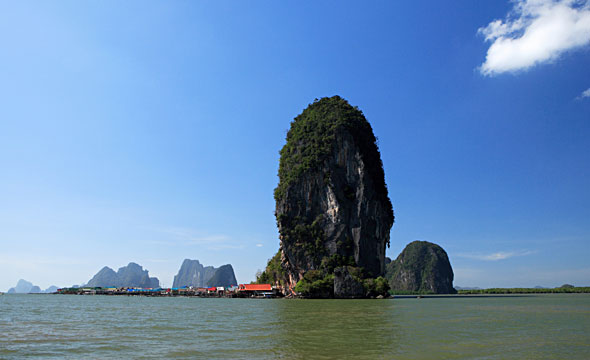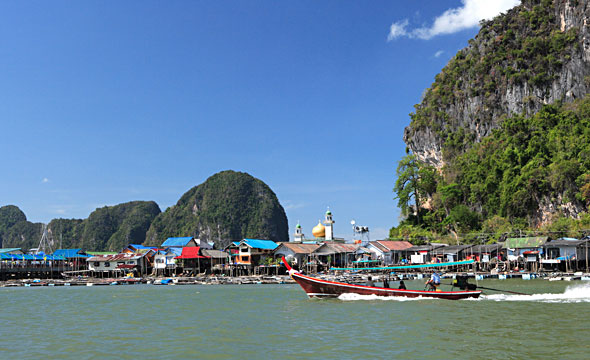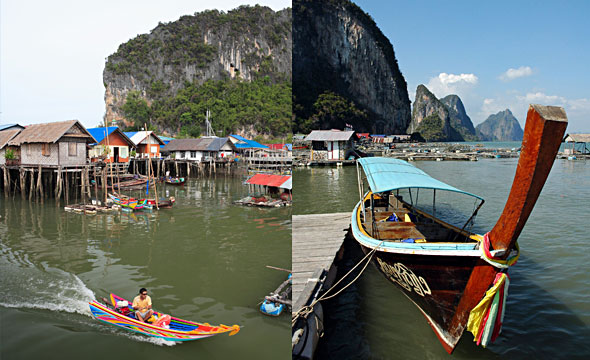 The Remarkable Way of Island Life
Ko Panyi
Travel Info
From Phang-nga town, drive around 4 km. along Highway 4 and continue on Highway 4144 to the Dan Sunlakakon or Customs Pier. Boats usually run until the sunset.
GPS Location
N8° 18.716', E98° 29.479'
Contact
Ao Phang-nga National Park


+66 7648 1188
Facilities & Services
Local guide, boat, homestay, restaurant, souvenir shop and restroom.
Among other islands, Panyi owns its uniqueness and specific characteristics. This fishery island, with an area of only 1 rai, is located on the endless Andaman Sea. All houses are built above the sea to escape the tide. Traditional culture can be observed here since most of the residents are Muslim. Tourists can experience the charming living of the Panyi community, which is mixed between the Muslim and island culture. You can have a day trip to view a spectacular view of Ao Phang-nga or stay overnight at a homestay to gain more unforgettable experiences.
After the sunrise, the life of the Panyi community begins. The local fishermen set sail and collect the trapped fish. Some Panyi people will bring the tourists from the mainland to the island while some go to work on the mainland. Most women usually own food shops or souvenir shops. A school has been built to educate children on Panyi Island. At the end of the day, sitting and looking at the sunset over the sea horizon is really a simple happiness.
For adventure lovers, 15 climbing courses on the east of the island, at a difficult level of 5 – 6 B, are available. Looking down from the cliff, Panyi Island looks like a "Floating Community" on the sea. The sunrise and sunset at Panyi Island will be your unforgettable memory.
Think Big
"Apart from the simple living and friendliness of the Panyi islanders, the dream of children, who wanted to play football on the island, is a legend. At last, the floating football field was built and the legend of Panyi football team became the great inspiration for others."
Please
"Do not bring alcoholic drink on the island, as it is strictly prohibited to preserve the culture and tradition of Panyi community."
Recommendation
"Most of the tour programmes offer only two hours for meals and shopping. To gain more experience on Panyi Island, an overnight stay is really recommended."