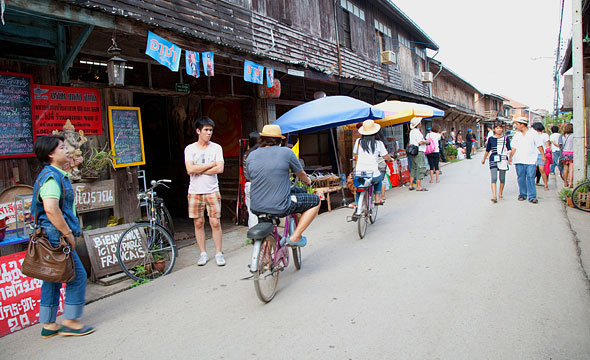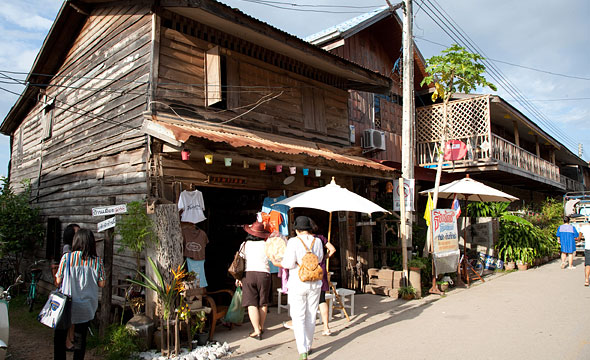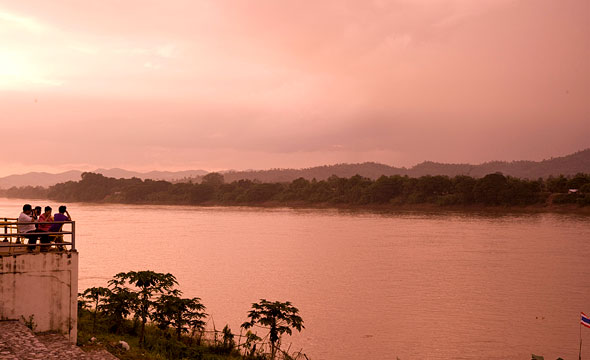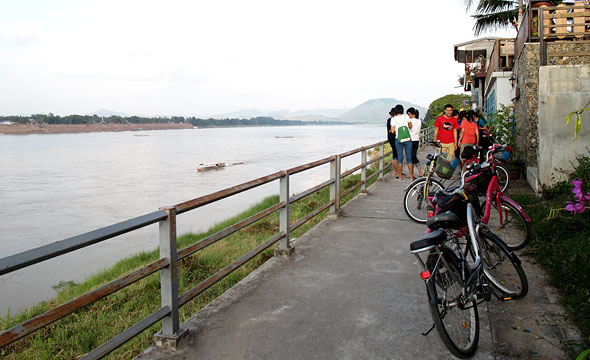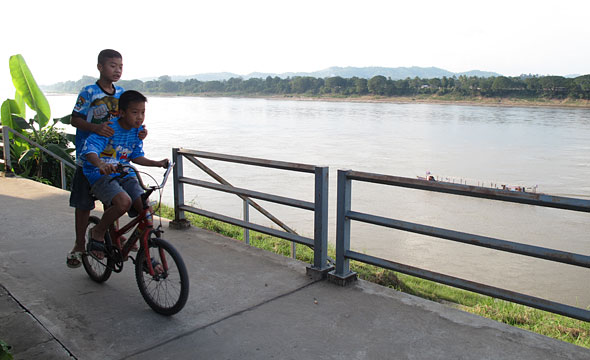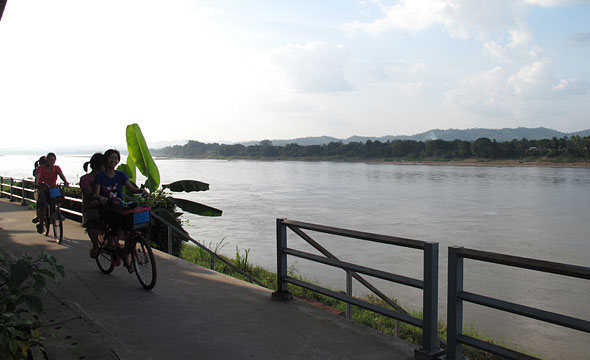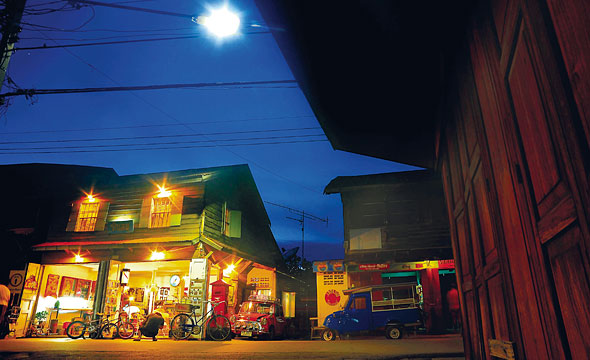 Cycling to Explore a Traditional Way of Life in a Romantic City
Chiang Khan
Travel Info
From Loei, drive along Highway 201 (Loei-Chiang Khan) for 47 km. From Bangkok, you can take a bus, leaving every day, from Mo Chit Bus Terminal to Chiang Khan which takes around 10 hours; or you can fly with the Solar Air (check daily flights at www.solarair.co.th) to the Loei airport and then take a bus to Chiang Khan.
GPS Location
N17° 53.883', E101° 40.01'
Contact
TAT Loei Office


+66 4281 2812
+66 4281 1405
Facilities & Services
Accommodation, rental bike, souvenir shop and restaurant.
Chiang Khan is a small district located near the Mekong River in Loei. People at Chiang Khan have followed their ancestor's traditions for over 100 years. The picture of old houses lining the side of the street and the simple life of villagers have attracted Thai and foreign tourists from everywhere. The atmosphere here makes an ideal place for people who want to relax and runaway from chaos to learn a simple life.
When you visit Chiang Khan, the first must-do activity is "sticky rice alms giving". You should get ready before 6.00 a.m. Mostly you can find the sticky rice at your hotel and buy additional goods for alms giving from the morning market.
Chiang Khan is a small town, so the best way to take a tour around the town is riding a bike through the alley to view old wooden houses between Chai Khong Road and Si Chiang Khan Road. Some houses might have been renovated to the trend at the time, still they are classic. During the cycling trip you will be impressed by the place and the greeting smiles from the locals and tourists around you.
There is also a cycling route along the Mekong Riverside leading to a scenic point which is so perfect for photo taking. The absolute highlight at night is to go shopping for local products at the walking street where you can find plenty of food and souvenirs. By purchasing local products, you are helping to promote the locals' income and thanking for the friendship you have received for the entire day.
Know Before You Go
"GSM mobile network users should set the network option to 'Manual' in advance to prevent automatic roaming which can cost you an international calling charge."
Recommendation
"See a lovely way to trade of merchants at the Song Kham Market, opening twice a month during 6.00 p.m. – 12.00 p.m. on the 2nd day of the waxing moon and the 2nd day of the waning moon. The market is located next to Chiang Khan Hospital on Highway 211. "
Please
"When you are visiting Chiang Khan, please appreciate it in the way it is, and do not try to change it."