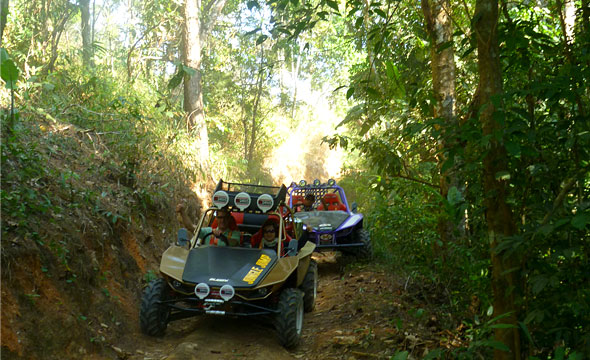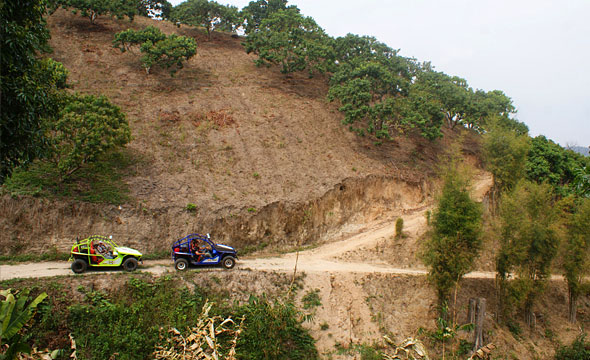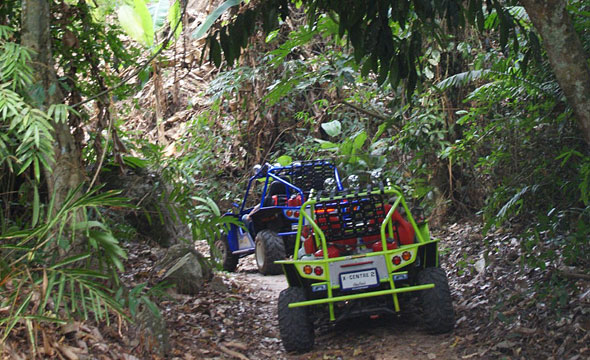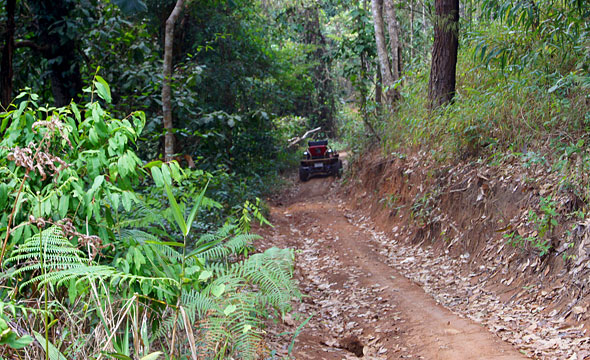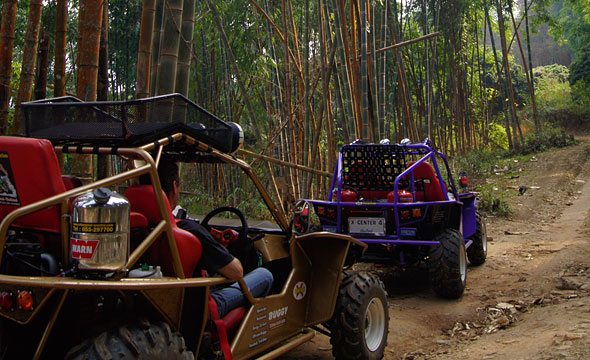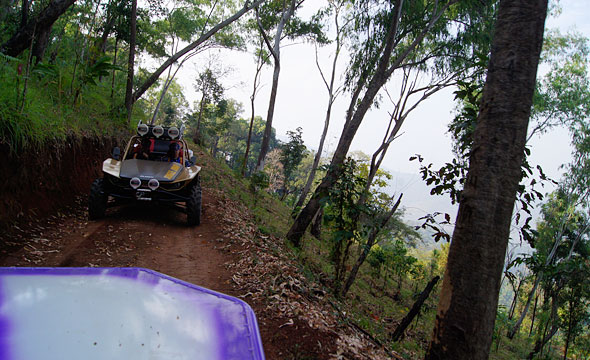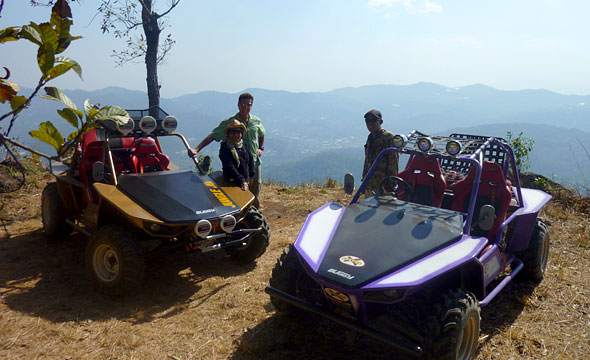 Off-road Buggy Trek through Mae Rim Forest
Chiang Mai X-Centre
Travel Info
Located in Mae Rim Valley and is a 25 minute drive from the centre of Chiang Mai city. The easiest way is to book an adventure package including free transfer services from your accommodation.
GPS Location
N18° 55.325', E98° 55.469'
Contact
Chiang Mai X-Centre


+66 5329 7700
+668 7833 6655
www.chiangmai-xcentre.com
Facilities & Services
Tour guide, multi adventure activities, restroom and parking.
The speed of a buggy and diversity of the Mae Rim Forest is the charm of adventure on this mini vehicle. There are two off-road tour options. One lasts from one to one and a half hours and takes a route that is suitable for anyone that is competent driving a normal road car. The other trek takes at least two hours and goes over much more demanding terrain but should still be within the ability of most confident road drivers. Both tours start in the X-Centre car park where drivers are briefed and kitted out with jumpsuits and crash helmets. The cars then head off in single file convoy formation following an X-Centre guide in the lead car. At the beginning of the trail, it is a good time for you to get familiar with the wheel, accelerator and brake on the smooth road of Highway No. 1096. After a while, you will go through jungle trails that lead into the hills where Chiang Mai's hill tribe people live. The terrain can be challenging at times and includes some steep inclines, water crossings, bumpy way, and narrow hillside tracks. It is all well within the capabilities of the buggies and experienced road drivers generally handle the conditions with ease but if a particular stretch proves too troublesome, the guides are always ready to lend a helping hand.
Another highlight of this trip is the stunning scenery and great views available from the highest points. Because of this, there are plenty of pauses along the way to allow drivers to enjoy it to the full including cool breeze and fresh air.
Know Before You Go
"Due to the high replacement cost of these buggies, a deposit of THB 5,000 is required. This will be refunded upon completion of the trip as long as no damage is incurred."
Recommendation
"Also try other extreme activities; such as, BB Gun, ATV, Go-Kart, Bungee Jump, etc."
Please
"Strictly follow the instruction for your own safety."