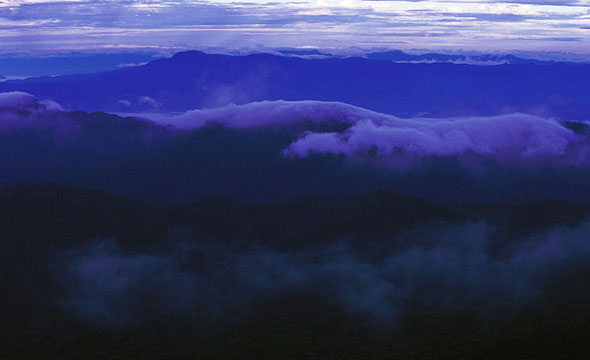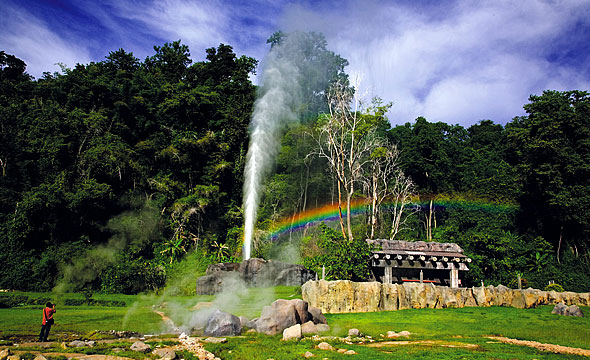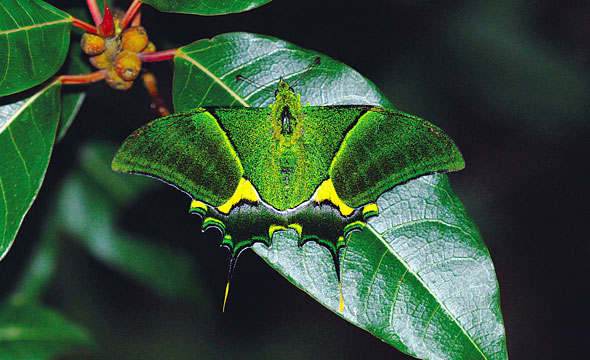 Trek to the Top of the 2nd Tallest Mountain in Thailand
Doi Pha Hom Pok (Mae Fang)
Travel Info
From Chiang Mai, take Highway 107 (Chiang Mai–Fang) leaving Mae Rim and drive straight to Fang District. Then drive along Fang-Mon Pin Road for 160 km. From the National Park, you should take a four-wheel drive car and go along Fang-Ban Huai Bon road taking about 2 hours.
GPS Location
N19° 57.733', E99° 9.219'
Contact
TAT Chiang Mai Office


+66 5324 8604
+66 5324 8607
+66 5345 1441 Ext. 302
Facilities & Services
Guide, accommodation, restroom, restaurant, camping site, parking lot.
This very high mountain is called Doi Pha Hom Pok since it is always covered in a blanket of mist. The mountain is quite extraordinary with a height of 2,285 metres above sea level, which is the 2nd highest in Thailand. This mountain is a part of Laotian Mountain. Due to the dangerous height and the steep cliff area, the National Park allows no camping on top of the mountain. To see the sunrise, most tourists usually camp at Doi Kio Lom instead before hiking to the top of Doi Pha Hom Pok on the next morning around 3.00 a.m. Hiking along the popular Kio Lom trail takes about 2.5 hours. Sometimes the trail can get quite steep. The toughest and most memorable hill along this trail is Mon Wat Chai challenging those travellers who think they can reach the top.
Apart from the challenging height and the famous scenic cloudy mist, most tourists want to memorise the 360 degrees view of the sun gradually rising from the sea of mist revealing Doi Phi Pan Nam Mountain and a range of other mountains.
Some tourists wish the weather gets freezing cold, so they can see the frost or rimed grass. Besides, the tourists can also observe beautiful flowers, rare birds and butterflies; such as, Purple cochoa, Brown-breasted bulbul, Kaiser imperial butterflies, Pha Hom Pok emerald butterflies, and so on.
Know Before You Go
"Personal cars are allowed to Doi Pha Hom Pok only to 3.30 p.m. Nearby, tourists can also take a rest at Fang Hot Spring with the choices of a private hot spring, open-air hot spring and mineral sauna room. The trip during October-February would be best."
Recommendation
"Advanced permission is a must. The trip must be guided by the National Park officers.."
Please
"Do not litter. Dispose of trash only in places provided."