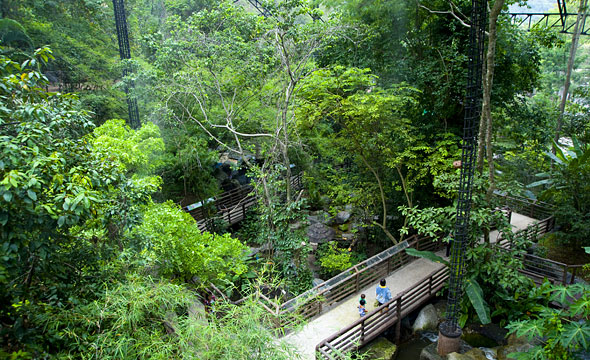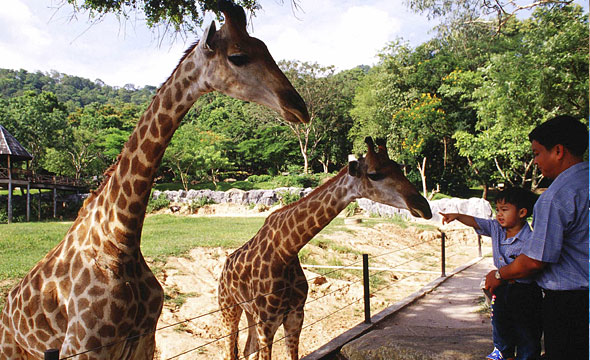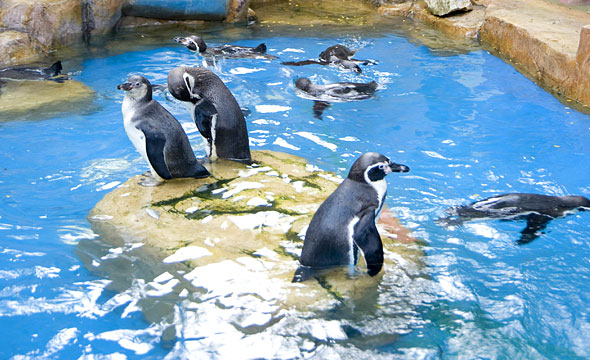 Explore Thailand's Best Open Zoo
Khao Khiao Open Zoo
Travel Info
From Bangkok, take Highway 7 (Motorway). You will see the junction which will lead to Khao Khiao Open Zoo, approximately 7 km from the junction.
GPS Location
N13° 12.905'. E101° 3.366'
Contact
Khao Khiao Open Zoo


+66 3831 8444
www.kkopenzoo.com
Facilities & Services
Tram, tour guide, restroom, accommodation, parking lot and souvenir shop.
At Khao Khiao Open Zoo, you'll find over 100 varieties of animals living on 5,000 rai (or around 2,000 acres) of lush tropical rainforest. It is the best place for you to ultimately enjoy and learn, in the real natural environment, about the wild animals; such as, giraffes, emus, zebras, llamas, hippopotamus, Arabian camels, yaks, hyenas, white rhinoceros, Eld's deers, leopards, bulls, penguins, New Zealand goats, and many more. Some of animals here are listed as the most endangered species, which are very few in numbers and at risk of becoming extinct. These animals have gained international public attention and are currently under legal protection to prevent them from extinction.
Additionally, visitors will be impressed by thrilling activities like Ostrich Riding and Elephant Riding. For children, Khao Khiao Open Zoo has Children's Zoo, a special zone especially for kids, where they'll be amazed and excited by the learning experience they get from the animal training centre.
Visitors will also be fascinated by the animals' intelligence, talents and their ability to communicate with humans, from a variety of Animal Shows, performed daily. For examples, Macaw Show, Falcon Hunting Show, Binturong Show and Otter Show. Another highly recommended activity that visitors shouldn't miss is the exhilarating After Dark Night Safari. This ultimate night safari experience starts with a delightful dinner under the moonlight in a uniquely beautiful natural setting, followed by a guided tram ride to spot wild animals in action at night.
Know Before You Go
"Open daily from 8.00 a.m. to 6.00 p.m. Khao Khiao Open Zoo is the first zoo in Thailand that complies with the international standards, certified by World Association of Zoos and Aquariums. It is also the only zoo in the world with the largest amount of Eld's Deer, approximately 200 in total."
Recommendation
"Try staying overnight, relaxing in the lush green Khao Khiao forest at Es-Ta-Te Camping Resort & Safari."
What's Hot!
"Since it is an endangered animal which is in a high risk of becoming extinct, seeing these Eld's Deer live in action at Khao Khiao Open Zoo is an exciting, must-see activity."