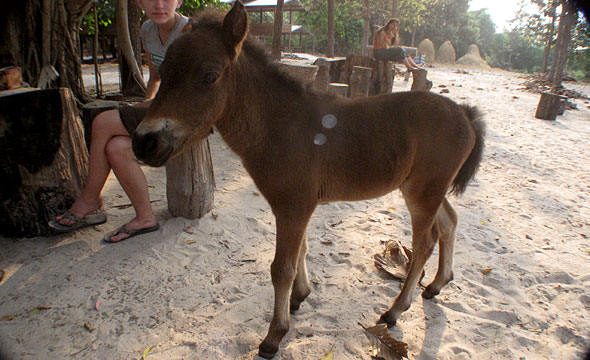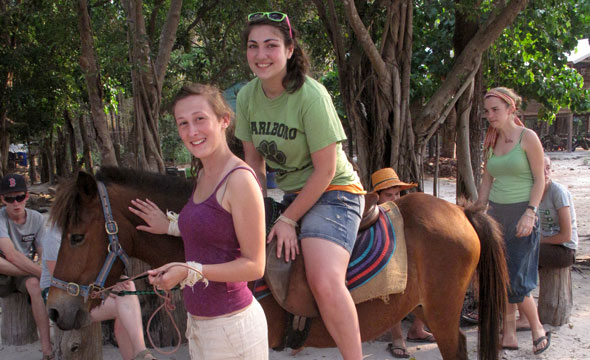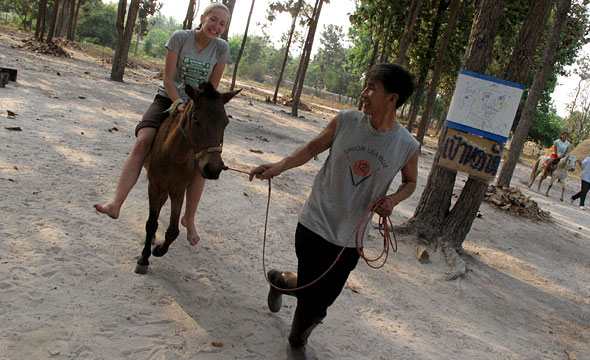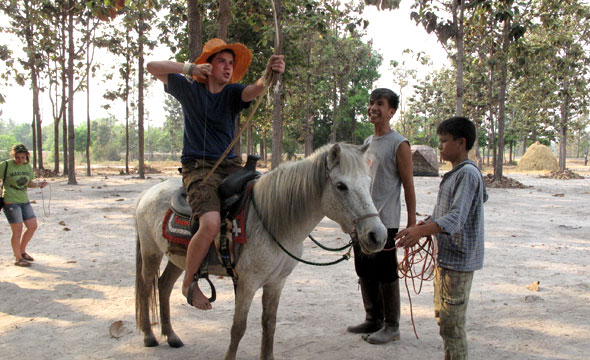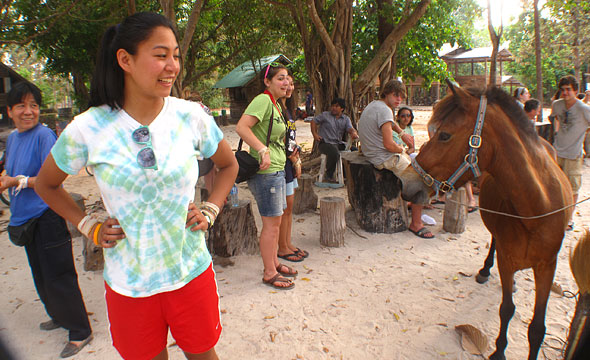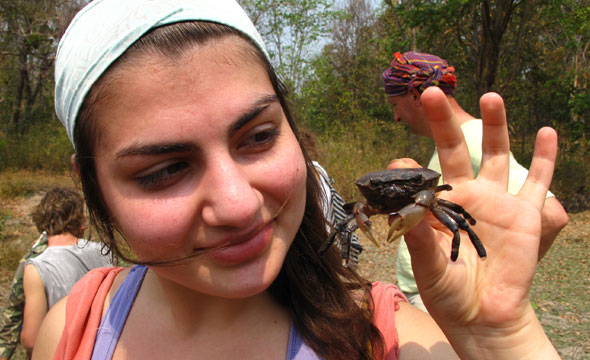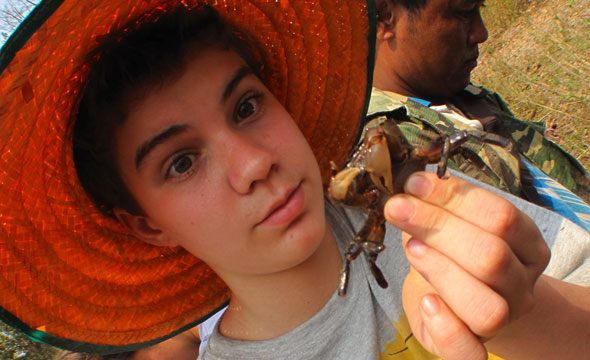 Horseback Riding through the Jungles and Learning the Cowboy Way of Life
Native Horse Conservation Club-Sirindhorn
Travel Info
From Ubon Ratchathani town, drive along Highway 217 to
Sirindhorn Dam until reaching Ban Nong Chat, Kham Khuean Kaeo Sub-district.
GPS Location
N15° 12.699', E105° 27.421'
Contact
Native Horse Conservation Club – Sirindhorn District


+668 1955 8369
+668 9584 5117
www.ponysirindhorn.com
Chillout Thailand Travel


+668 4475 9559
+66 4531 2696
www.chilloutthailand.com
Facilities & Services
Guide, accommodation, food, restroom and parking.
The sanctuary of Thai local horse or which the locals call "Pony". The ponies have served Ubon people for a long time as rides and carriers. The association is now offering horse riding and keeping lessons, as well as its highlighted activity, the adventure on horseback. There are two options for a horseback adventure. The first option is a 7-km route from the association to Kaeng Tana National Park. The riders will pass through the flower field and the mixed deciduous forest, go down and go up hill, ride through the levee and cross the river to enjoy the scenic point where the Mun River meets the Mekong River at Pha Phueng field including other beautiful nature.
The second option is a "Cowboy" route combining horse riding and 1-night camping activities. In this option, riders will learn how to live with nature like the locals do; such as, lighting fire and cooking rice in a bamboo flask, finding containers for food and finding food in the forest. The finding food activity will start by catching crab using pickled fish. To do so, you just have to tie the pickled fish or strong-smelling food with a stick, and then use it to lure the crab in the stream which by its nature, the crab will tightly hold on to the fish or food you use. You will also learn how to find mushrooms and catch cicadas with resin or gum. And of course, you will have a chance to wash the horse in the stream in the middle of the forest.
Know Before You Go
"Open daily from 7.00 a.m. to 4.00 p.m. One pony can carry "only 70 kg" of weight at the maximum. The flowers bloom during October-November."
Recommendation
"Please make a booking at least 2 days in advance."
Please
"The ponies, the Thai local horses were nearly about to extinct from Ubon Ratchathani, so the association was founded to protect them using tourism activities. The association now successfully breeds 54 ponies. Here, we also train the horse to perform the "Horse Therapy" for children and patients including chiropractic with horse riding."