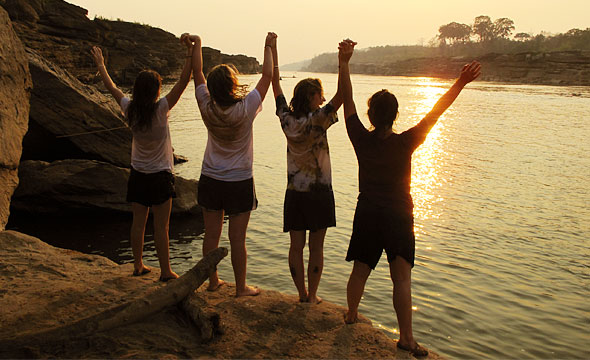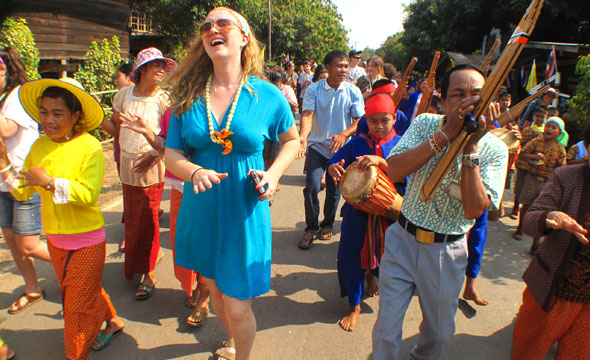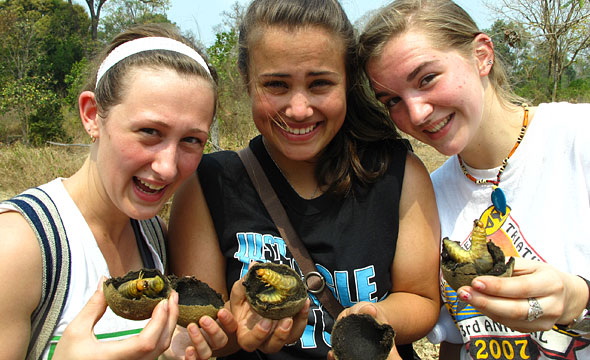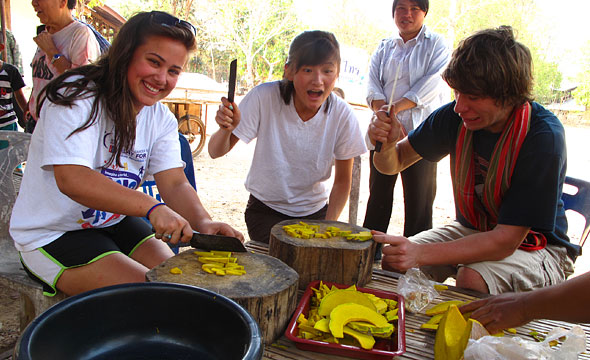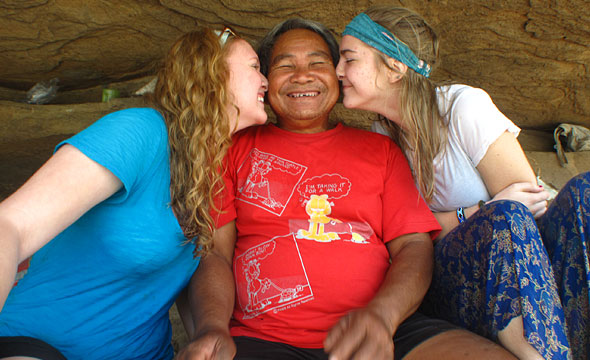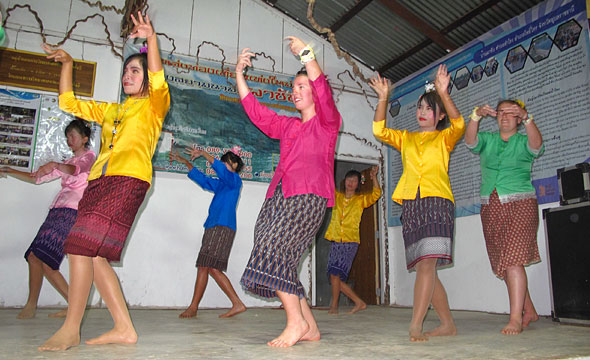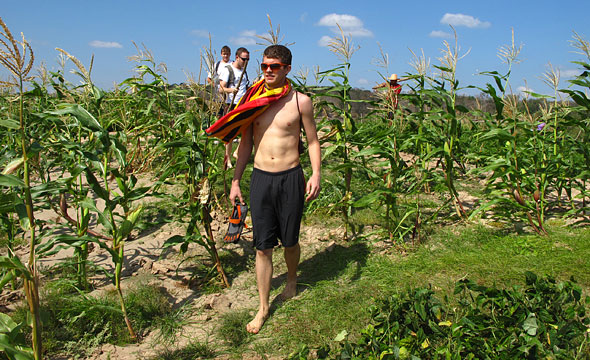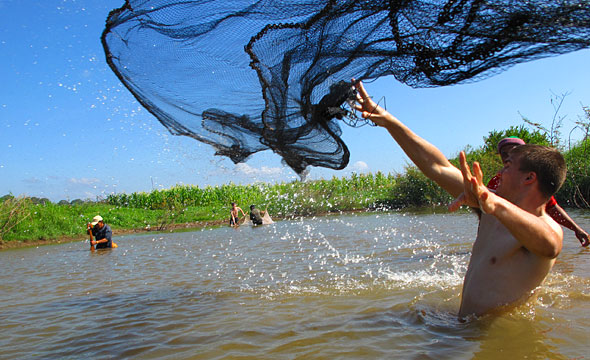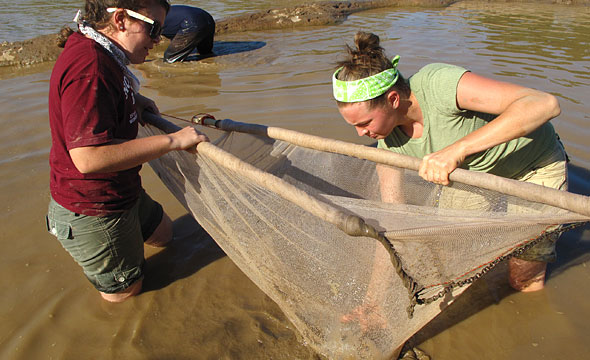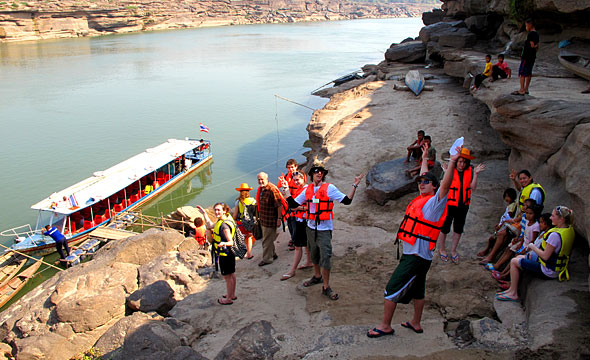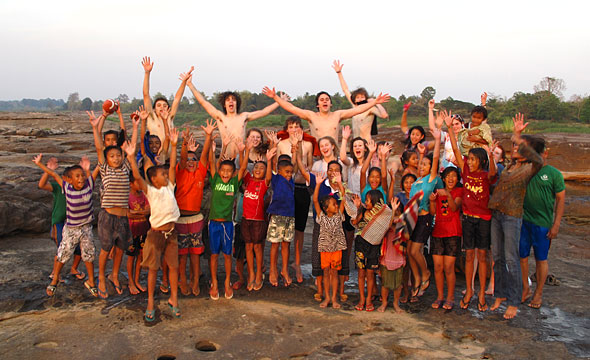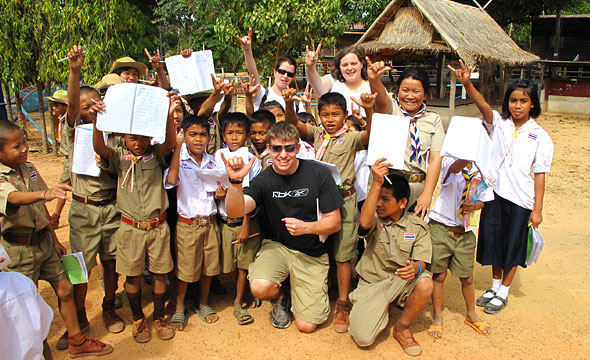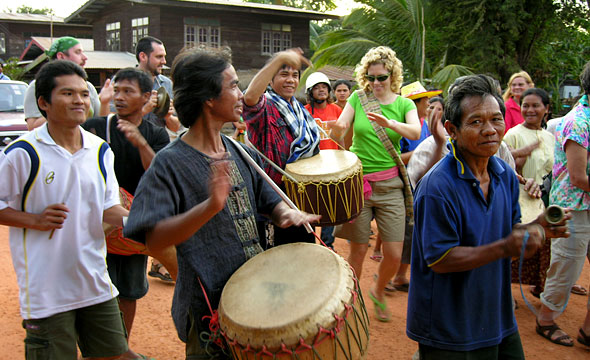 Explore Northeastern Lifestyle along the River
Pha Chan Village
Travel Info
From Ubon Ratchathani town, drive along Highway 2050 passing Trakan Phuet Phon District and turn right to Pho Sai District (Highway 2337). Then turn right again to Highway 2112 and drive along the road until you see Pha Chan village on the left. The total distance is approximately 140 km.
GPS Location
N15° 45.672', E105° 24.08'
Contact
Chillout Thailand Travel


+668 4475 9559
+66 4531 2696
www.chilloutthailand.com
Facilities & Services
Guide, homestay, food, restroom and adventure activities.
This homestay is full of smiles, sincerity and loveliness of Pha Chan villagers who are ready to give you a warm welcome. They will take you on a tour of the village to show their lifestyle on the side of the Mekong River. You will see how they throw the cast net, lay "Mong" (a tool for catching fish), catch shrimp and grow plants. You will also see their old traditions and cultures; such as, alms giving and
"Bai Si Su Khwan".
Moreover, there is the trekking trip through the first geo park of Thailand where you can observe Sao Chaliang – the giant stone pillar, Tham Long, Hin Tang pillar and Wang I-raeng dam. You will learn how to survive in the thousand-year forest; such as, finding food from nature, catching frogs and chameleons, and cooking wild rice in a bamboo flask.
In the evening, you can boat along the Mekong River, enjoy the scenery on both sides, explore Pha Tua Lek, Pha Ma Wo and Pha Sam Muen Ru, visit Waterfalls in Lao PDR., and take an adventure in a dark cave.
Know Before You Go
"The best weather is between November-May."
Recommendation
"Please make a booking in advance. You can choose any adventurous activity as you like. We suggest you should stay over to fully experience the living and routine of the Isan people."
Please
"Bai Si Su Khwan is a ceremony based on the belief that everyone is born with an abstract thing called "Khwan". Khwan is responsible to maintain the life and follow the owner to everywhere. To have a Su Khwan ceremony means to invite Kwan that fled away to come back to the owner. This ceremony is believed to be a way to strengthen the mind, to stay conscious and careful, to be blessed and to live a happy life."