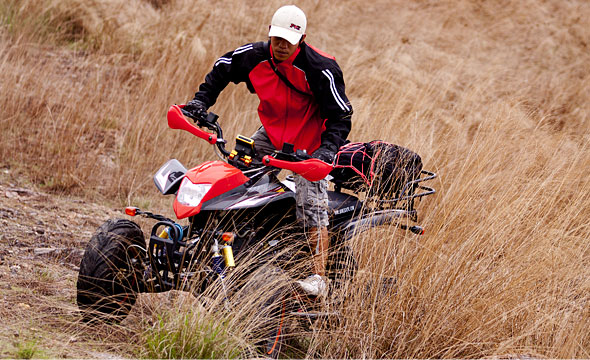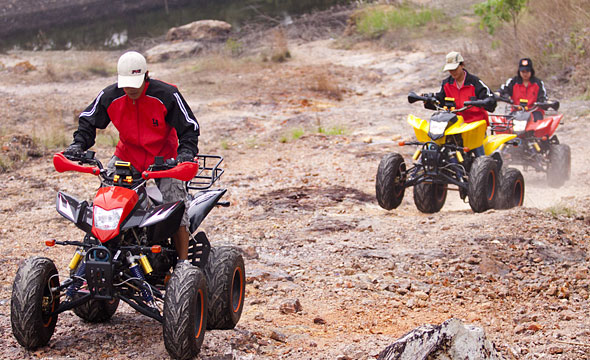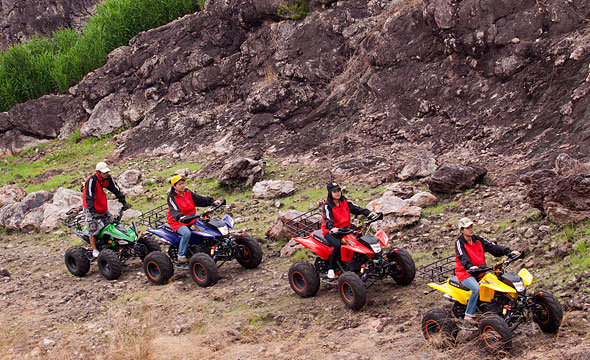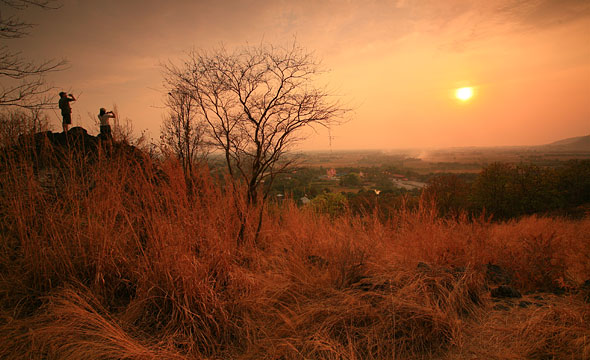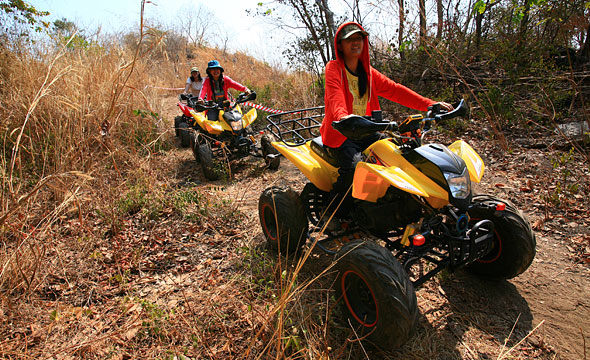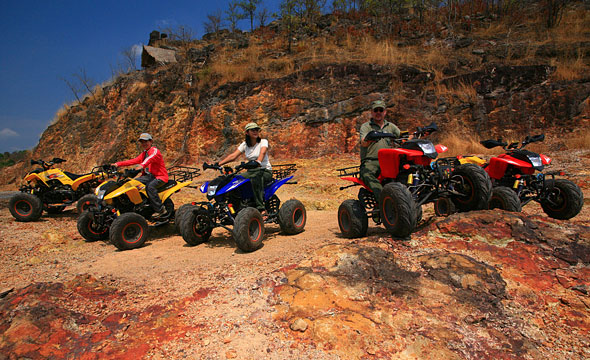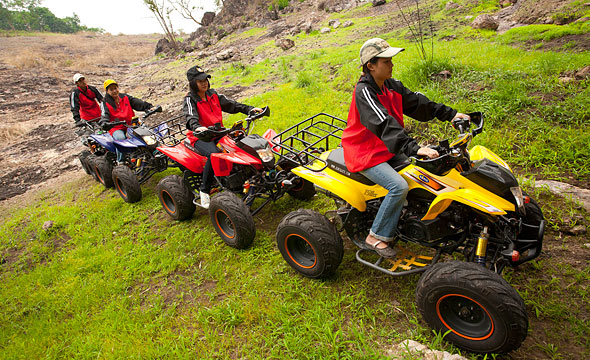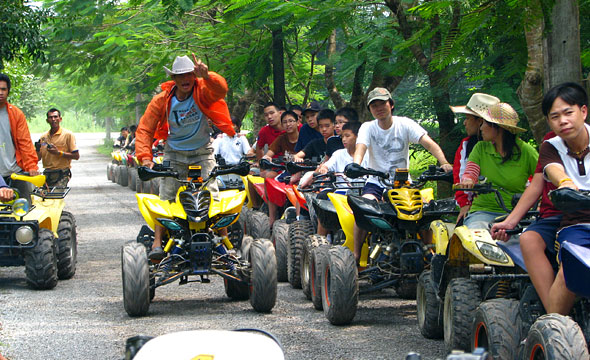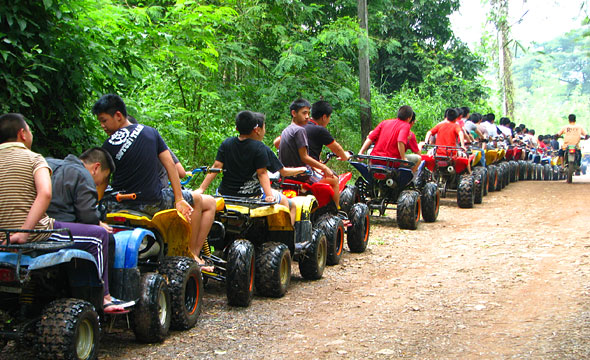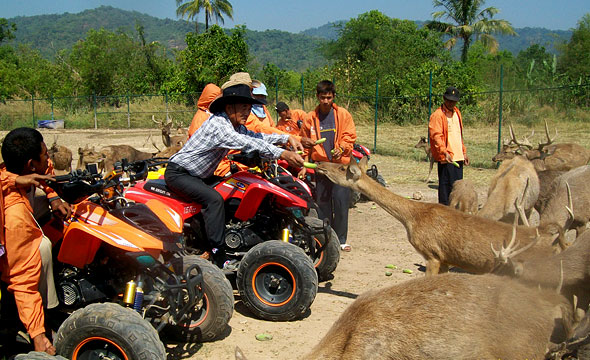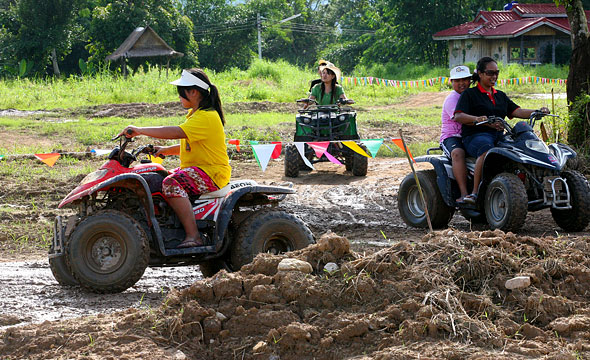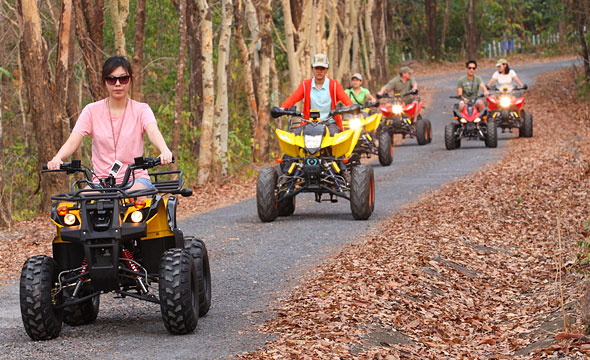 Off-road Trail to Mountains on an ATV
Sarika Explorer
Travel Info
From Nakhon Nayok city, take Highway 3049 (Nakhon Nayok-Sarika Waterfall) for about 8 km.
GPS Location
N14° 15.36', E101° 15.56'
Contact
TAT Ayutthaya Office


+668 6057 9898
+668 1824 8733
+668 1909 6155
www.sarikaexplorers.com
Facilities & Services
Tour guide, safety gear, bakery and coffee shop, toilet and parking.
The latest adventure activity centre in Nakhon Nayok province provides new ATV vehicles with 150 cc and 125 cc engines. Enjoy driving an ATV through the various routes in an area of 100 rai. Trails at the beginning are the straight asphalt roads with little curves for novices to practice their riding skills, including the control of the steering wheel, accelerator and brake. Afterwards, the trails will become harder and start to climb up the hills through the exciting off-road route among the natural mountain area. After passing many curves and an environment of evergreen shade trees and a rocky mountain, you will reach the mountain peak where adventurers can enjoy the spectacular stunning panoramic landscape of Nakhon Nayok province, the giant Ganesha shrine, the whole view of Khun Dan Prakarnchon Dam, and Khao Khiao.
Know Before You Go
"There are 3 ATV routes (5.5, 8 and 11 km) by which the longest route takes approximately 2 hours."
Recommendation
"Besides the ATV activity, there are other adventure activities; white-water rafting and abseiling from a waterfall."
Please
"Follow all instructions strictly for your own safety."