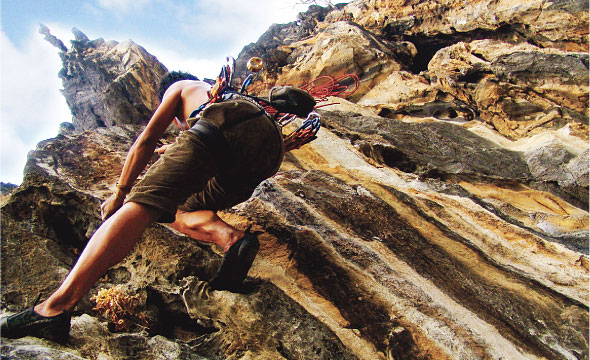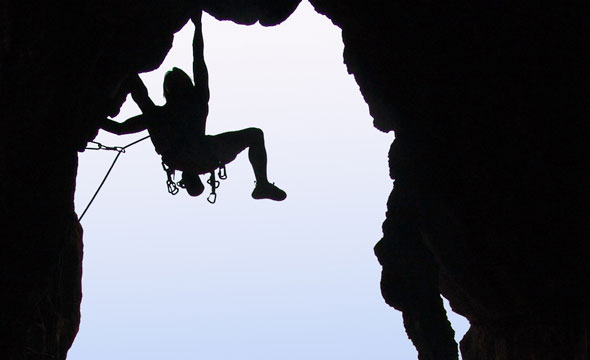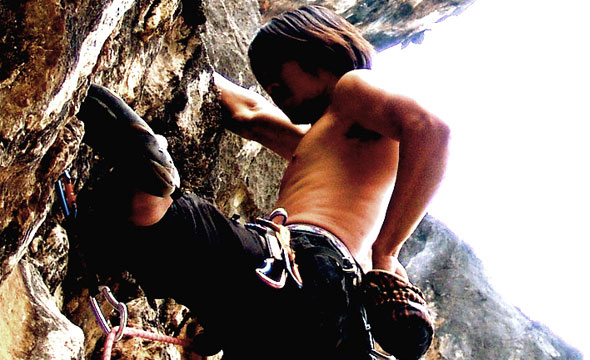 Ideal for Adrenaline Challenge, Testing the Height of Crazy Horse Cliff
Crazy Horse Cliff
Travel Info
From Chiang Mai city, drive along Highway 1006 (Chiang Mai-San Kamphaeng-On Luai) and turn left to Highway 1317 (Chiang Mai-Ban Sahakorn), then follow the sign to
Wat Tham Mueang On.
GPS Location
N18° 47.325', E99° 14.286'
Contact
The Peak Adventure


+66 5380 0567 to 8
www.thepeakadventure.com
Facilities & Services
Climbing gear, trainer, transfer, toilet, food and parking.
The mountain at Mueang On Cave has its own beauty with its height reaching 150 m. There are two sides of the mountain, with the first side being a huge and stunning cave where tourists can enjoy exploring inside the cave and view the peculiarity of animal-shaped stalagmites and stalactites. The other side of the mountain is a steep limestone cliff with a height of 60 – 80 m. This huge and spectacular cliff is very much suitable for climbing. Due to the unique shape of the rock, it looks very similar to the shape of a horse's head. That's why it is named as "Crazy Horse". Cliff climbers are able to walk around this hill in order to find preferable climbing trails depending, of course, on the skills and experience of each individual. The trails range from the beginner level up to the expert level.
For novice climbers, you will be trained in the Introduction to Top Rope Climbing Course to learn the necessary basic techniques which will allow you to enjoy cliff climbing safely. Once you have been trained in the Top Rope Course, you will be ready for the thrill of abseiling from the 50 m cliff to the cave entrance. These two brief courses are perfectly suitable for beginners who have never climbed before but would like to have a fun experience in climbing here.
Know Before You Go
"You do not need to have any cliff climbing experience because there are professional trainers available to teach you the basic skills here."
Recommendation
" Don't forget to explore the amazing stalagmites and stalactites and pay respect to the Buddha image inside the Mueang On Cave."
Safety
"Our professional cliff climbing trainers use high quality climbing equipment and are qualified from reliable institutes in North America. They are highly skilled and are able to provide first-class technical support."