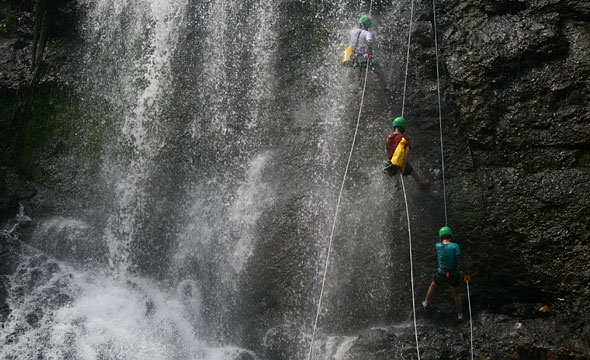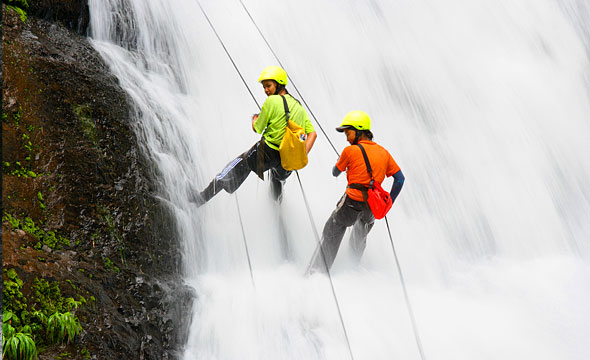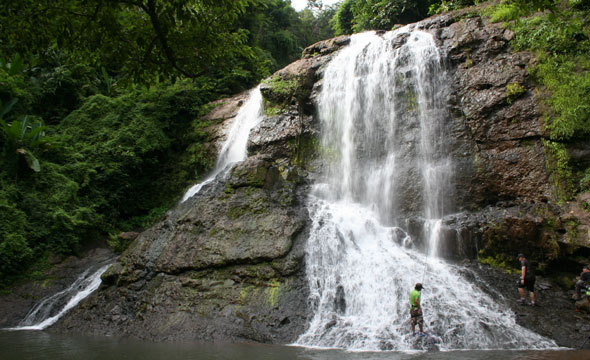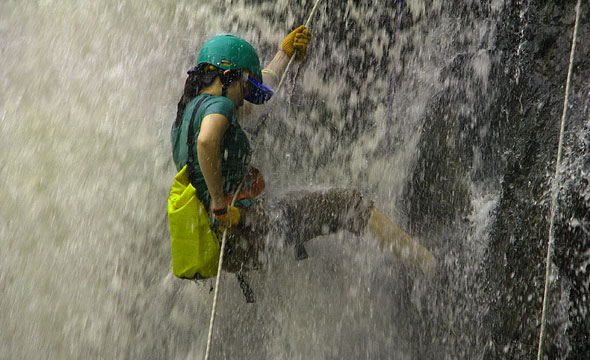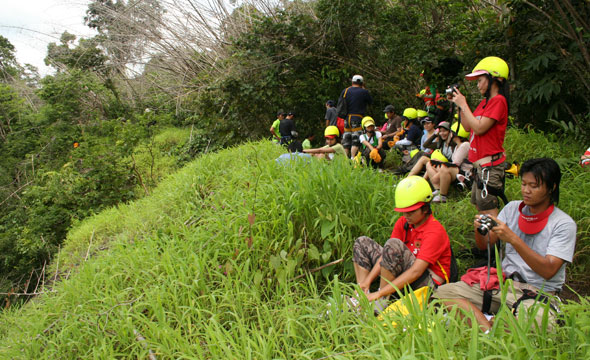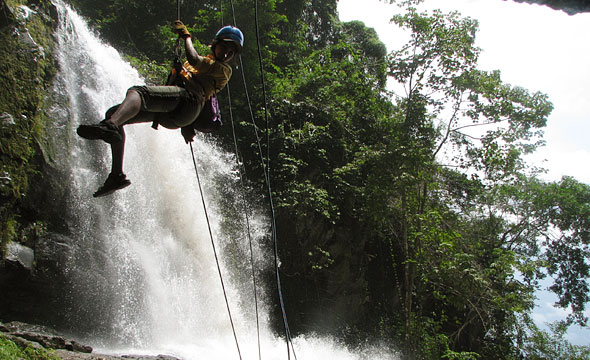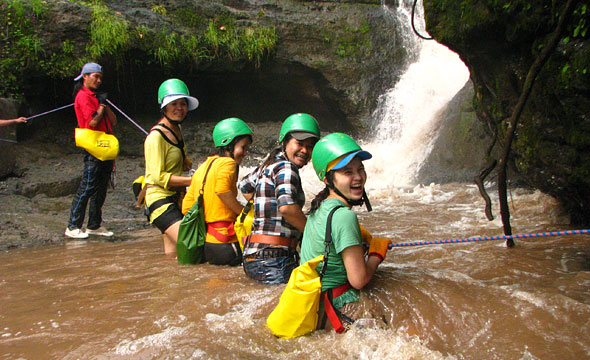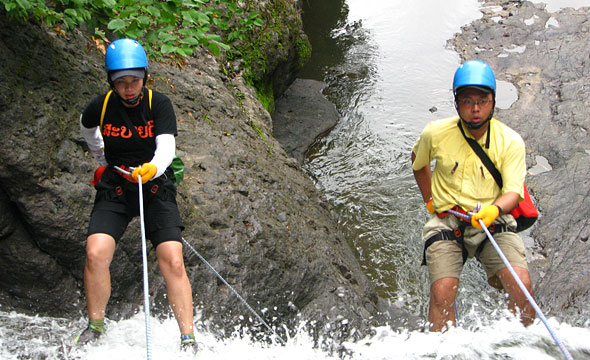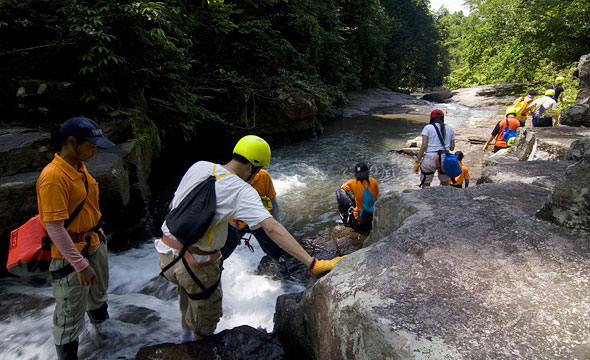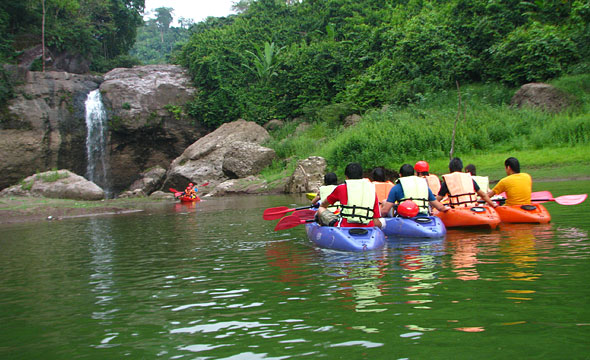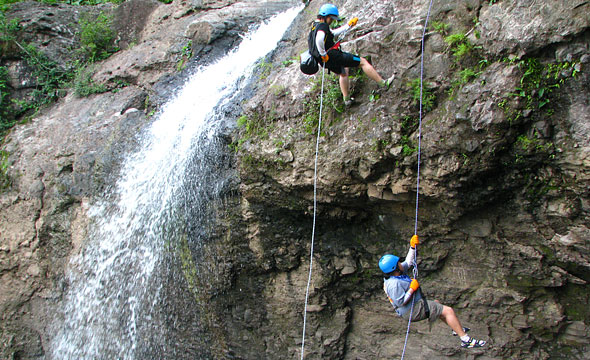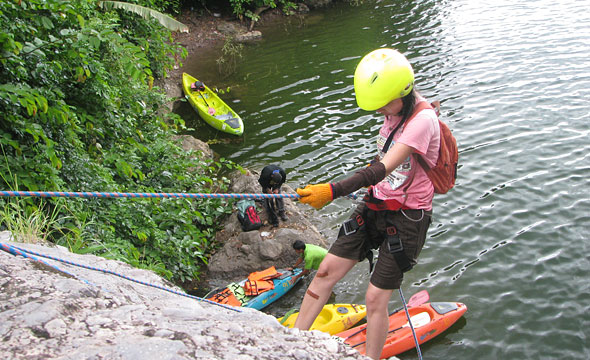 Abseiling on the 4 Cliffs 5 Waterfalls into a Kayak
Namtok Than Rattana
Travel Info
Located in Khao Yai National Park. From Bangkok, take Highway 305 and continue on Highway 33 until the Noen Hom Junction. And then take a left turn to Highway 3077 for about 51 km.
GPS Location
N14° 14.267', E101° 22.614'
Contact
Sarika Adventure Point


+66 3761 6164
+668 1251 8317
www.sarikaadventurepoint.com
Facilities & Services
Tour guide, restroom, cloth changing room and parking.
One hour before your adventure begins, there is a short tutorial and practice for abseiling and kayaking, at Khao Loan Adventure Centre. This is to test the adventurer's spirits, upper body strength, readiness of equipment, as well as to divide rations. Then you travel to Khao Yai National Park where a park ranger will guide you to "Than Rattana Waterfall". The path you will travel runs along a stream lined with rocks and luscious forest that you can view. After a short while, you reach the "Song Pee Nong Waterfall" the first area you can abseil from. At a height of only 70 m or roughly a 20-storey building it will give you a taste of the excitement of abseiling. The first people down will get to rest in the refreshing water below while waiting for their friends still above.
Walk onward to the second cliff with a height of 18 m. Abseil down beside the first level of the "Namtok Song Sawan" or "Two Heavens Waterfall". Take a lunch break surrounded by forest and waterways and eat sticky-rice wrapped in banana leaves with a choice of fried pork or fried snakehead murrel.
After the one hour break you will cross the water and head toward the third cliff, the second level of the Two Heavens Waterfall. Abseil excitingly down the 38 m of the waterfall after which you travel, following the waterway, for about 45 minutes, to the final cliff. Go down the Wang Bo Waterfall and there will be colourful kayaks waiting for you at the bottom. Travel by kayak until you reach the banks of the river, a distance of 800 m.
Know Before You Go
"Make a booking in advance is highly recommended. Sarika Adventure Tour provides all necessary accessories for this trip including hiking shoes and dry bags."
Recommendation
"Arrive at the National Park before 9.00 a.m. and bring a change of clothing because you will definitely get wet."