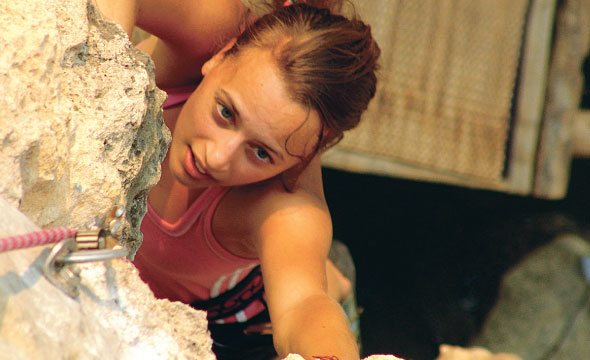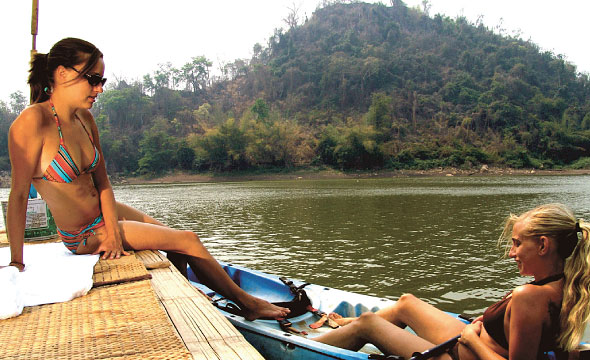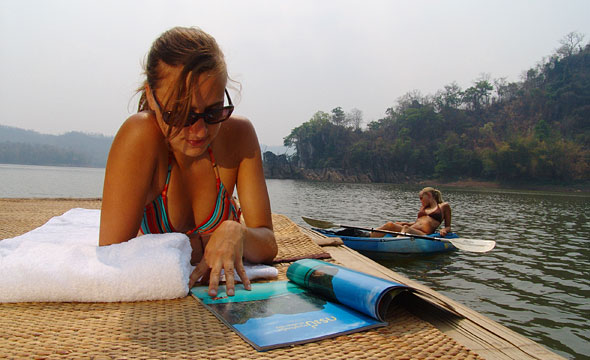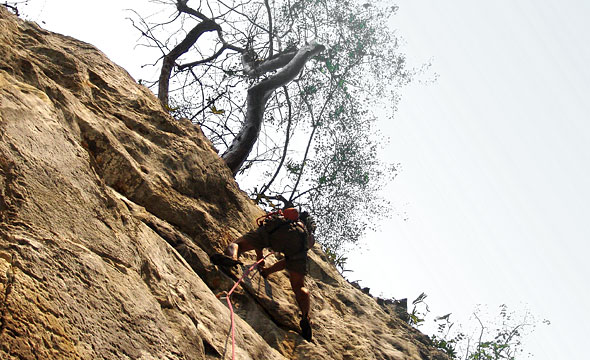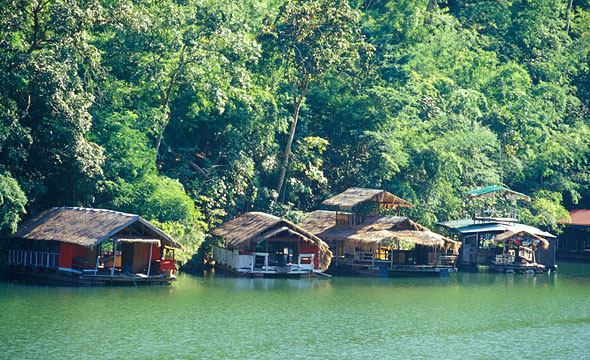 Rafting, Climbing Rock, Exploring Cave and Spending Nights in a Little House in the Big Woods
Kio Lom Dam
Travel Info
The dam is located at Tham Pha Thai National Park. To go there from Lampang town, drive along the Highway No.1 (Lampang-Ngao) for about 38 km and turn left at km 623 to the Highway No.1335. Then drive for approximately 14 km. and you will find Kio Lom Dam.
Contact
The Peak Adventure


+66 5380 0567 to 8
www.thepeakadventure.com
Facilities & Services
Guide, raft, kayak, long-tail boat, food, accommodation and restroom.
Kio Lom Dam is a large dam blocking the Wang River, a main river of Lampang province and the North of Thailand. This dam is not just meant for irrigation, but also to be one of the main attractions in Lampang and the North. Rock climbing is a very popular activity here since the rock stands over the charming area surrounded by a scenic river view, calm atmosphere, fresh air, cool breeze, shady plant, complex mountain range and peaceful privacy. This area comprises steep limestone mountains landscape, cloudy and misty sky, and a touch of a gentle breeze surrounded by a wide area of water. The depth of the water and the colour of moss underneath make the dam's water look emerald green.
There is also a medium-high climbing spot perfect for making
Deep Water Solo Jump to cool down the heat by jumping from
the specified spot and then diving into the pretty deep water. This kind of play will raise your adrenaline. If you are getting exhausted from rock climbing, you can unload you gear and enjoy swimming, dabbling or kayaking along a slow flow of water to explore the beautiful and tranquil Tham Sombator Treasure Cave. In World War II, this particular cave used to be a base of the Japanese Army. If the aforesaid activities are not your choice, you can just have a relaxing time sunbathing on the shore and watching schools of fish swimming around, or enjoy observing the fisherman's lifestyle, or pick up a book and listen to the melody of the birds and wild fowl.
Know Before You Go
"The dam is open daily from 6.00 a.m. – 6.00 p.m. Zero experience in rock climbing is fine because we have a professional team ready to teach you the basis. Here we have either the easy and fun climbing spot for the beginners or the tough and rough climbing spot for the experts who are looking for a challenge and excitement."
Recommendation
"Book the trip at least 3-7 days in advance and spend at least a night on the dam."
What's Hot!
"The starry sky and charming moonlight make a romantic night perfectly for a couple who wants some privacy, as well as, family and a group of friends who are fond of the real naturally peaceful atmosphere."