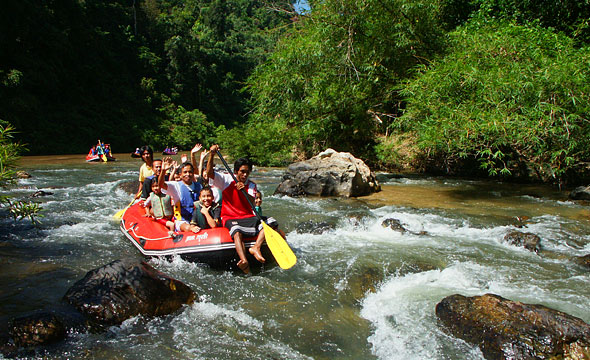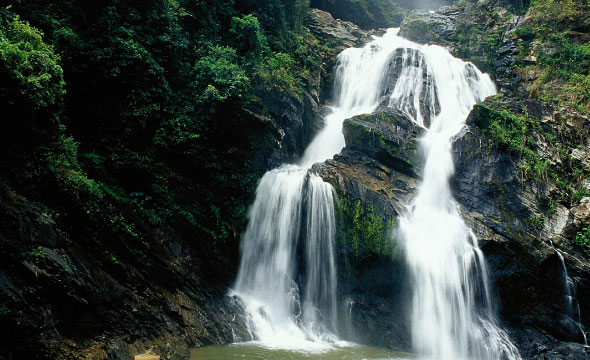 Khlong Klai Rafting
Khlong Klai
Travel Info
From Nakhon Si Thammarat, use Highway 4016. Once reaching the junction, turn left and continue to Nopphitam Sub-district, then turn right into Highway 4186. Follow the signs of Krung Ching Waterwall. The total distance is around 70 km.
GPS Location
N08° 48.229', E099° 36.416'
Contact
Khlong Klai Tourist Information Services


+668 1228 2051
TAT Nakhon Si Thammarat


+66 7534 6515 to 6
Facilities & Services
Tour guide, Inflatable boat, kayak, life jacket, toilet , food and parking.
Khlong Klai is originated from the Krung Ching Forest in the Khao Nan National Park and Khao Luang National Park. It is considered as one of the perfect white-water rafting courses for inflatable boats and kayaks.
The rafting course has 2 different distances. The first one is "Pak Khlong Phitam to Lan Hin Dan" which takes 1.5 hours for the total distance of 2.5 km. The second is "Pak Khlong Phitam to Ban Thung Nai", taking 3 hours for a distance of 6 km.
The Klai canal is narrow and shallow and has a dozen rapids with lots of flora all around. The rapids vary from large boulders to narrow channels with the levels of difficulty from 1-3. At the beginning, the current is calm so you can appreciate the green natural scenery on both sides while paddling. As you continue, you'll be exhilarated by dozens of challenging rapids; such as, "Kaeng Hin Mon", "Kaeng Chong Puen", "Kaeng Pra", "Kaeng Ya Nat" and many more. Along the course, there are experienced rescue staff standing by to ensure your safety.
Know Before You Go
"At Khlong Klai, the white-water rafting activity is available all year long. It is highly recommended to go there during November to December because of its crystal-clear water and perfect weather."
Recommendation
"After the ride, don't forget to check out the natural hot spring at Krung Ching Hot Spring and visit Hong Cave."