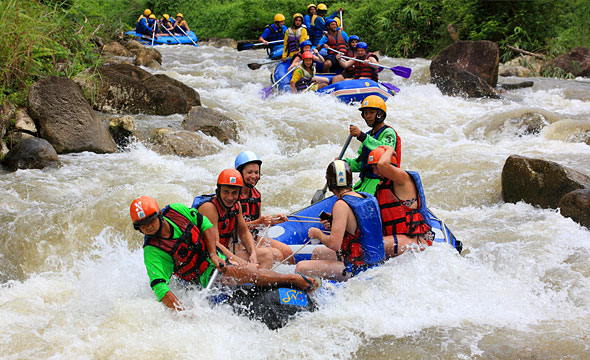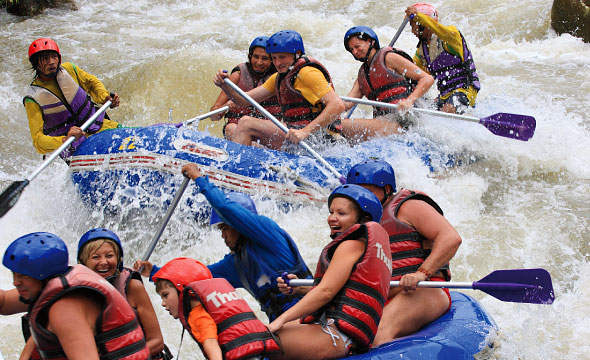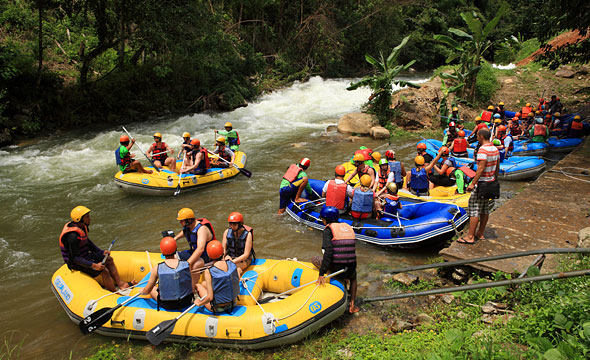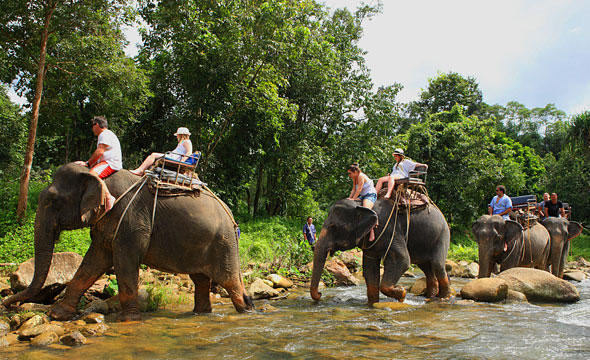 Rafting and Elephant Trekking
Ton Pariwat
Travel Info
From Phuket, take Highway 4 to Phang-nga and Thap Rut district. In 5 km, you will reach the intersection and meet the guardhouse of Nop Pring Sub-district on the left. Turn left, drive through Kapaong and cross a bridge over the Phang-nga River. Then, take a right turn follow the sign of Song Praek Local district to Ban Song Phraek. You will finally notice the left sign of "Phuket Sea Land" and reach the rafting spot.
GPS Location
N8° 35.393', E98° 33.701'
Contact
TAT Krabi Office


+66 7641 1720
+66 7641 3515
Facilities & Services
Guide, boat, safety gear, elephant, food and restroom.
The Song Phraek rafting trip is held at Ton Pariwat Wildlife Sanctuary; streams flow down from the "Kata Kwam" and "Ra Sung" Mountains in Phang-nga province. The rafting routes are about 5 km long with rapids at the difficulty level of 2-4 and beautiful green forests on both banks of the river. At the starting point, there is a dam built to regulate the water level for supporting local tourism; you can also do rafting even in the dry season. When the water is released from the dam, the adventure on the rapids will begin. Over 100 rafts are flown along the swift stream, the rafts hit the big rocks nearby continuously and this adds more fun. From the narrow stream to the wider stream, rafts are flowing wildly through the stream and bounce up, down and are sucked in a whirlpool but not for a long time because other rafts will then bump your raft out of the whirlpool. It takes about 45 minutes to finish the rafting and might be shorter during the dry season.
After kayaking alongside the stream, elephant trekking is highly recommended. You can indulge and see the nature in a different view from the top of an elephant including waterfalls in Ton Pariwat Wildlife Sanctuary.
Know Before You Go
"Rafting is available throughout the year "
Recommendation
"To buy a tour package that includes all transfer from/to your accommodation."