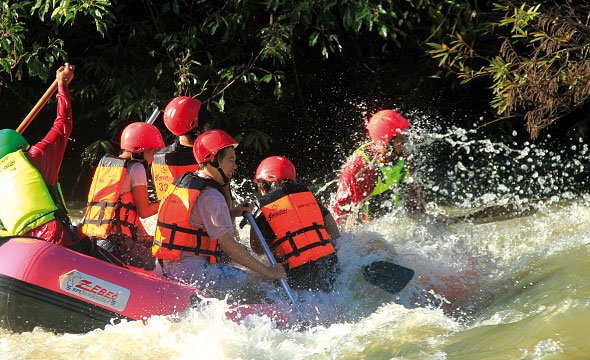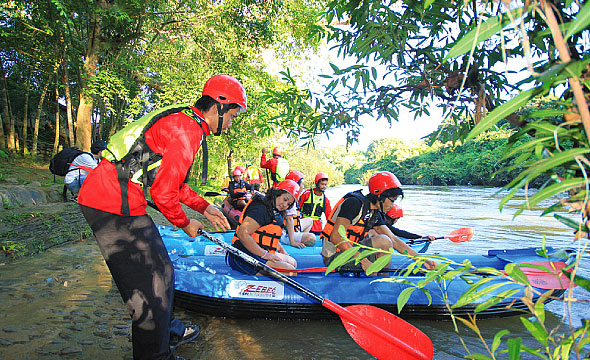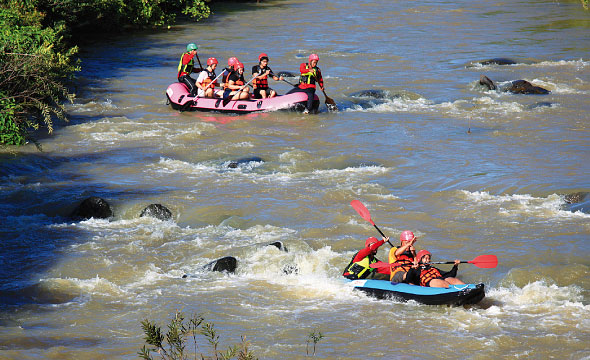 Best White-water Rafting in the East of Thailand
Khlong Pong Nam Ron
Travel Info
From Chanthaburi town, take Highway 317 (Chanthaburi-Sa Kaeo) and turn right to Highway 3193. Once reaching Km.18; turn left and follow the sign of Wang Khon Chalet Resort. The total distance is around 42 km.
GPS Location
N12° 54.653', E102° 24.684'
Contact
Wang Khon Chalet Resort


+66 3931 7024
+668 1864 1805
www.wangkhonchalet.com
TAT Rayong Office


+66 3865 5420 to 1
+66 3866 4585
Facilities & Services
Inflatable boat, life jacket, tour guide, toilet, food, accommodation, camp sites and parking.
The white-water rafting course is in Pong Nam Ron district with a distance of 12 km, featuring the most scenic waterfalls and exciting 20-30 rapids with difficulty levels from 1-3. Indeed visitors in Thailand love to explore the waters of the fabulous river since, it brings along the most thrilling white-waters. The river travels through Ban Laem and finally ends in a lake in Cambodia. The stimulating rafting adventure on the Khlong Pong Nam Ron attracts rafters of every age group. The journey starts off with soft curls, offering you ample scope to hone your basic paddling skill. While you move further in the course, noticeably the Khlong Pong Nam Ron starts picking up pace and the torrents tend to get faster. Further in its course, the river brings you waters of Level 3 with smooth currents and exciting waves in several important locations of Thailand; namely "Kaeng Roi Met", "Kaeng Wang Khon", "Kaeng Wang Yao", "Kaeng Nong Bon", etc. Set in picturesque natural locations, the Khlong Pong Nam Ron also offers you the wonderful view of the magnificent fruit orchards and lush forestland by the riverside.
Interestingly, the calm currents of the Khlong Pong Nam Ron are easily navigable by novice rafters, as well as experienced rafters. The rafting experience on the river is indeed breathtaking since the gripping white-water rafting journey drifts you through the scenic natural settings on the river.
Know Before You Go
"Before starting the journey, a team of staff is there to assist and advise you on paddling skills and information on white-water rafting course. "
Rafting Season
"Best time is during June-November"