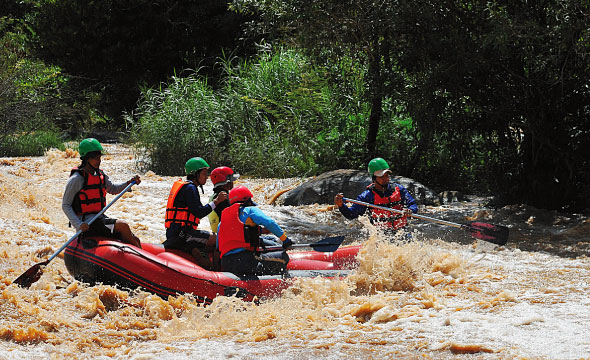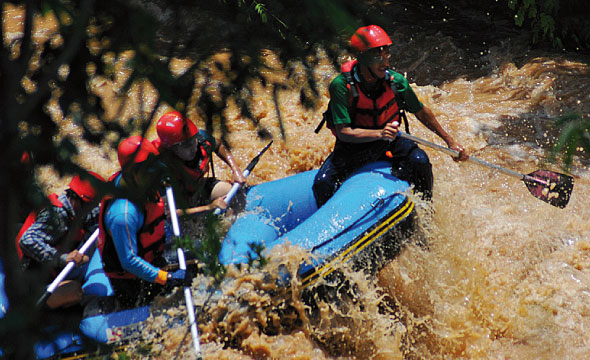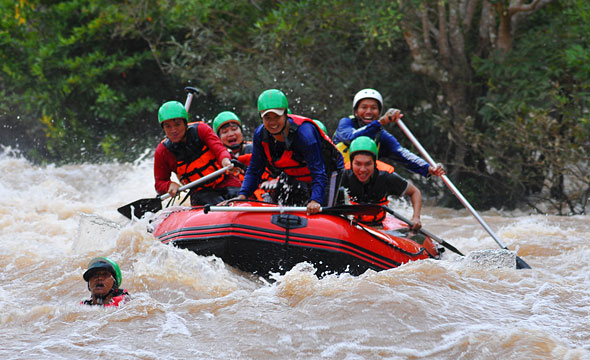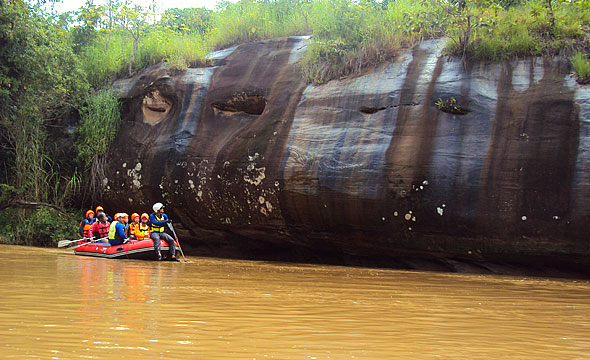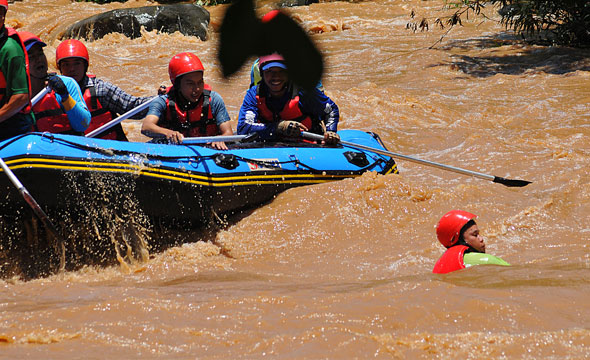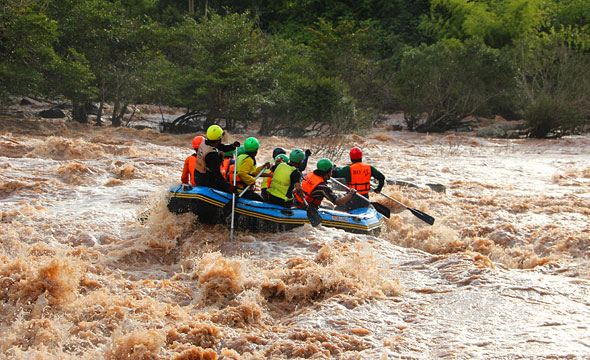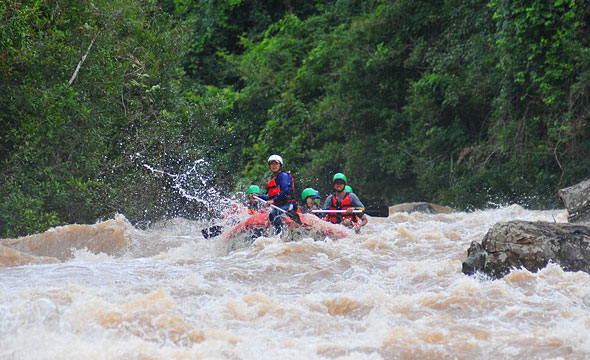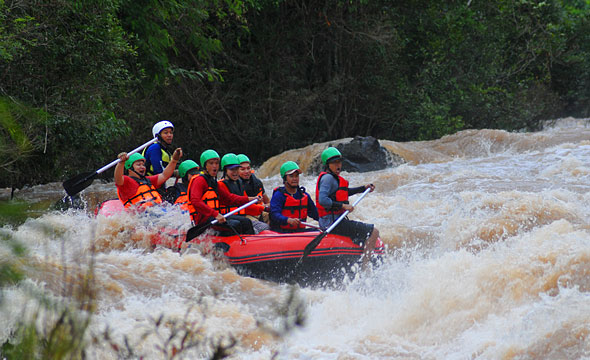 The Most Adventurous Rafting in the Northeast of Thailand
San River
Travel Info
From Loei town, take Highway 203 (Loei–Phu Ruea), then turn right to Highway 2294 and go straight for 8 km; you will reach Lat Khang Sub-district Administrative Organisation.
GPS Location
N17° 31.376', E101° 15.611'
Contact
TAT Loei Office


+66 4281 2812
+66 4281 1405
Phu Ruea Boat Team


+668 3670 6653
www.longkaengphurua.com
Facilities & Services
Guide, raft, restaurant, toilet, accommodation and parking.
San River is the main river of Phu Ruea District. It will turn brown in the rainy season and become crystal clear in the summer. The stream will flow through the curve of the valley until ending at HueangRiver, a natural border of Thailand-Lao PDR. The canal is about 20-40 m wide. The rafting route will start at Ban Kaeng Kliang and end at Ban Huai Tio. The route is divided into 3 parts with the total length of 10 km. More than 60 rocks both small and big stand along the way giving difficulty ranging from Levels 1-5.
Part 1:
The rafting is 2 km long from Kaeng Kliang to Kaeng Sok with difficulty levels 2-3 of 6 isles.
Part 2:
The 4-km-route challenge starts from Kaeng Lat Nok Khi Thi rafting for 4 km through over 10 rocks to a small power plant.Some points have the rapid and devious water flow. The difficulty range is Levels 3-5.
Part 3:
This part covers 4 km in length from Kaeng Khon Pa to Wang Sam Phan. Along Part 3: you will find both exciting points and relaxing points. Adventurers can enjoy the natural green view of the mountains and jungle on each side of the canal. Rafting through all 3 parts takes approximately 3 hours.
Know Before You Go
"The best time to travel is during June to October. The rafting package includes a free pickup service from your accommodation in Loei."
Please
"Strictly observe the instruction of your guide and dump garbage in the specified area."
Recommendation
"Make a booking in advance is highly advised."