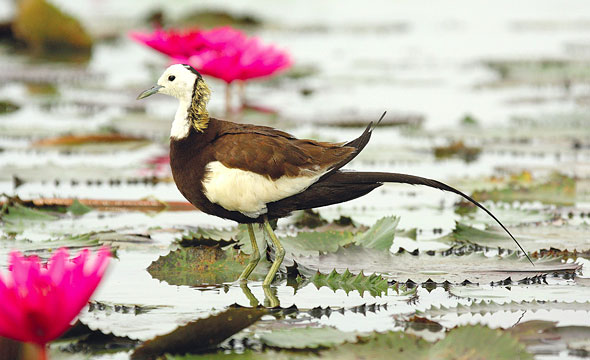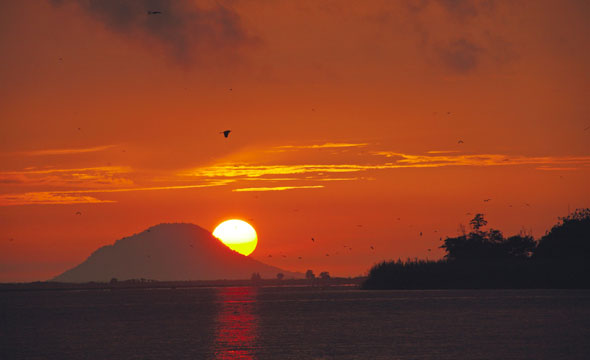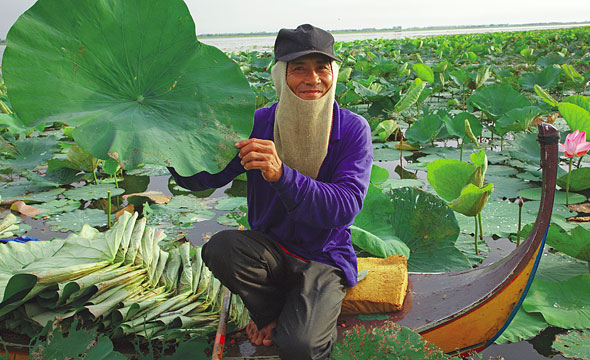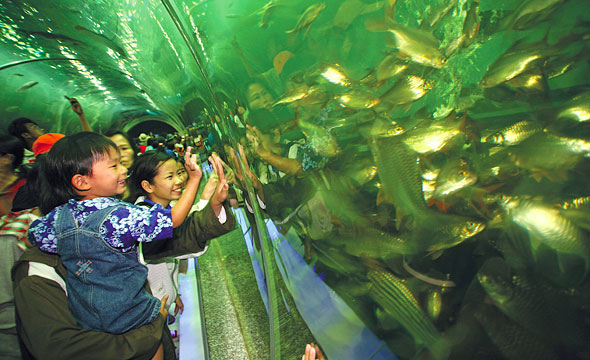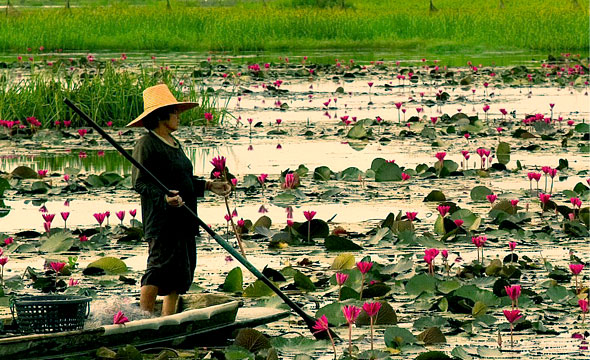 Travel the Swamp and Be Surprised by Various Birds
Beung Boraphet
Travel Info
From Nakhon Sawan town, take Highway 3001 (Nakhon Sawan – Tha Tako). Turn left after 20 km following the sign age and continue for another 4 km before reaching the destination.
GPS Location
N15° 41.22', E100° 15.044'
Contact
Boraphet Swamp Tourist Services


+66 5627 4525
www.buengboraphet.com
TAT UThai Thani Office


+66 5651 4982
Facilities & Services
Boat, accommodation, camp site, restaurant, restroom, aquarium, souvenir shop and parking.
The Boraphet Swamp is the largest fresh water lake in Thailand. Covering an area of about 51,400 acres, it is the habitat of numerous fish including the near-extinct Siamese tiger fish making it a very interesting place to visit. It is also a nesting area for many types of water fowl; such as, the Purple Swamphen, the Bronze-winged Jacana, the Little Grebe, the Great Egret, the Pheasant-tailed Jacana, and many more making it a very popular destination for bird-watching, especially from November to March when many birds migrate here.
Early morning is the suitable time to paddle out in a boat and travel through the wide and open swamp because thousands of lotus flowers will be displaying their beauty. Locals will be out with their small boats to gather flowers, as well as Lotus stems close by. This spacious area dotted by the numerous colourful lotus is the perfect place to relax on your boat and catch the breeze while viewing the bright green vegetation and maybe catch a glimpse of birds that may be wandering on clumps of leaves. The summer is the period many people like to visit to be close to the water while enjoying the calm breeze.
Know Before You Go
"There are monkey and crocodile shows, coin-operated birdwatching binoculars, Lanna-styled accommodation, and an aquarium that is open from 10.00 a.m. to 6.00 p.m."
Recommendation
"The best times for embarking to go birdwatching is before 10.00 a.m. or again at around 4.00 p.m. Take binoculars with you to better water the cute actions of the water fowl."
Please
"Do not disturb the local ecology by making loud noises or paddling too close to where the birds are located."