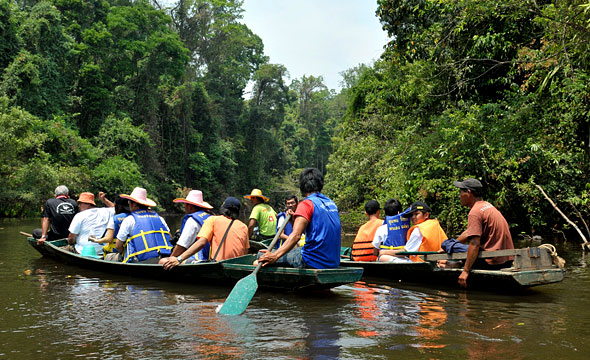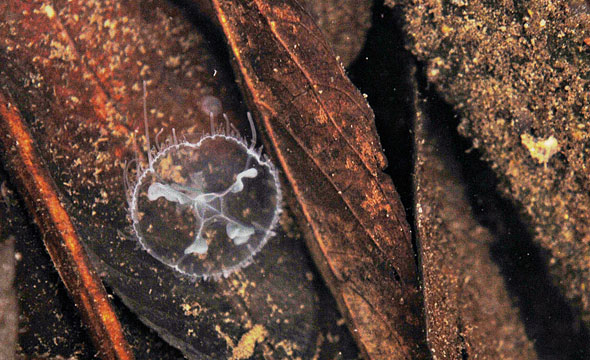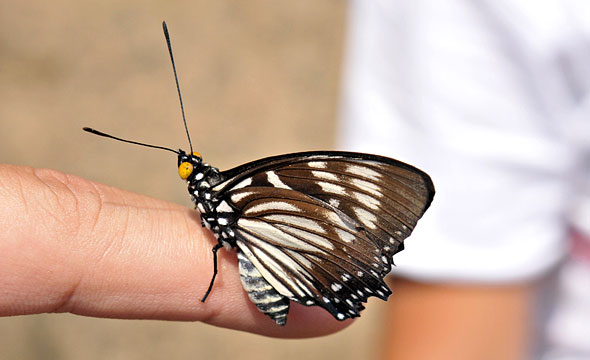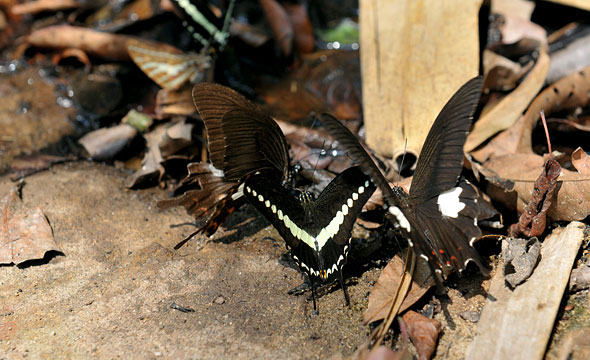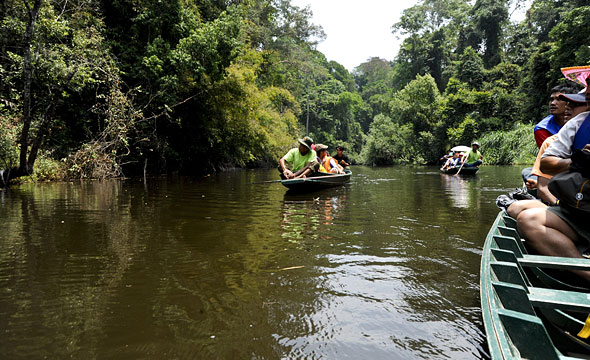 Rafting on the Rapids in the search for Ancient Jellyfish and Rare Butterflies
Kaeng Bang Rachan
Travel Info
From Phetchabun town, take Highway 23 and turn left into Highway 2258 at the Na Ngua Intersection. Drive until the end of the Highway before turning left and continuing for another 1 km.
GPS Location
N16° 33.77', E100° 53.553'
Contact
Nong Mae Na–Than Tawan Forest Conservation Community


+66 5564 7290
Thung Salaeng Luang National Park


+66 5526 8019
TAT Phitsanulok Office


+66 5525 2742 to 3
+66 5525 9907
Facilities & Services
Guides, boat service, food, restrooms and parking.
The freshwater jellyfish at Thung Salaeng Luang National Park is an ancient species that can be found in a few places across the world. These ancient creatures can be seen only during the end of February to May since the stream will be shallow and still unlike the other times of the year. The water may look black, but the locals insist that it is not polluted. Indeed the water will look clear as usual when collected. The changing colour is caused by the fallen leaves, resin and different local plants in the area. These fallen scraps reduce the circulation of the water, darken its colour, and allow "Maeng Yum Wa" or the freshwater jellyfish to appear.
The freshwater jellyfish look like the marine ones except they are as tiny as coins. So you can barely see them. The stream is also a home of different species of butterflies. You can see them flying around the scenic natural view. Nong Mae Na–Than Tawan Forest Conservation Community was established to protect this nature and provide an ecological tour via "Ipong" boat – a local Thai kayak style. Here you can boat through the stream's course lined with big forest, shady trees, and quaint local plants. There are over 190 bird species confirmed in the park, most significant of which for birdwatchers is the Siamese fireback pheasant.
Know Before You Go
"From November to December, the fields bloom with carpets of wild flowers, and the best place to see wildlife is on these meadows and around the ponds and salt licks."
Recommendation
"Ask the villagers about the legend of the Grandpa and Grandma Mountains. It is a very interesting story."