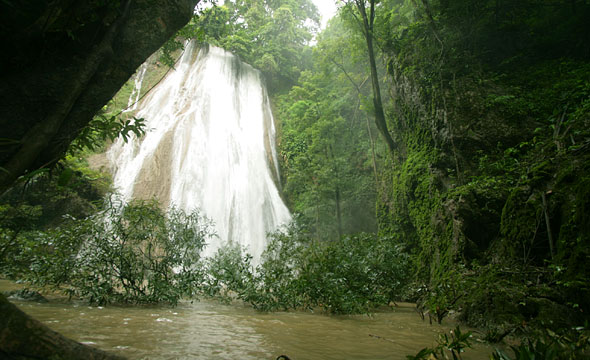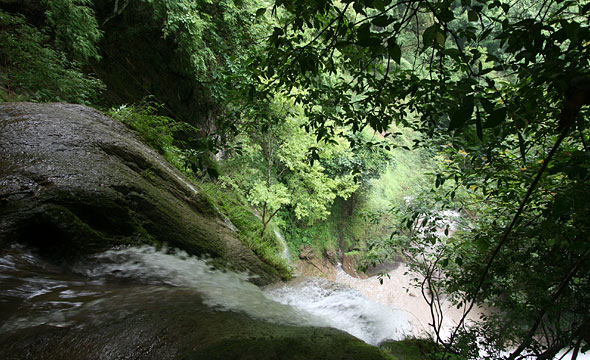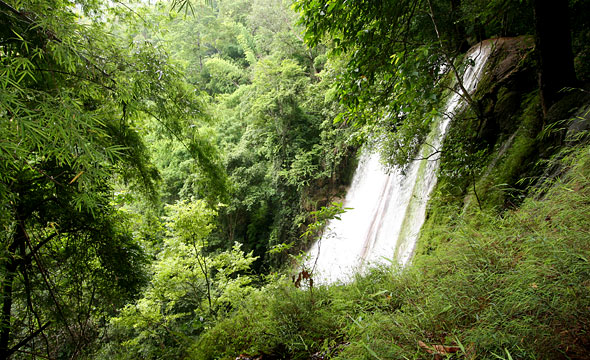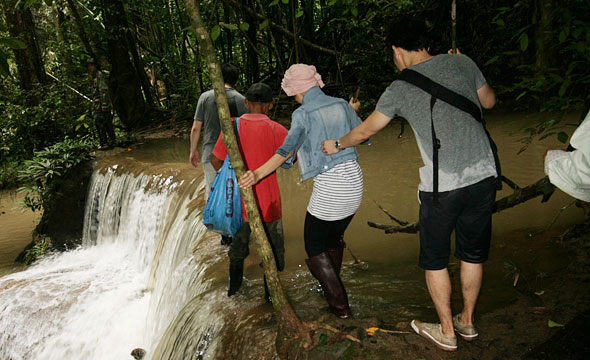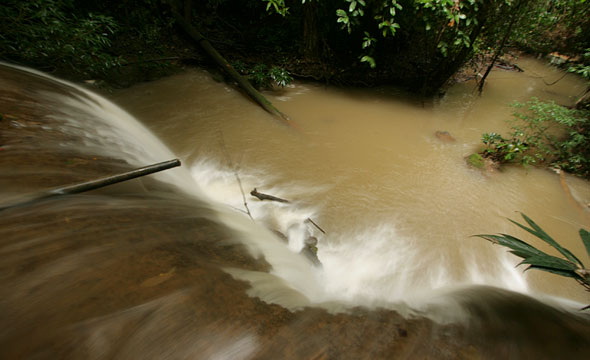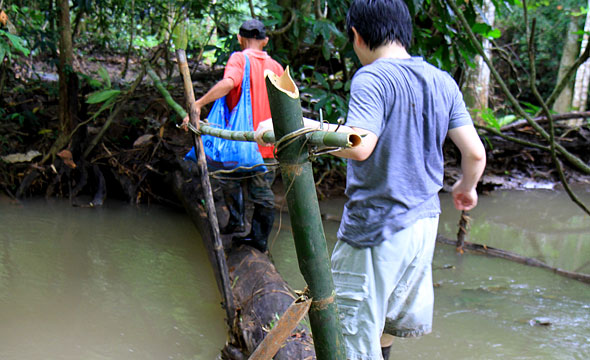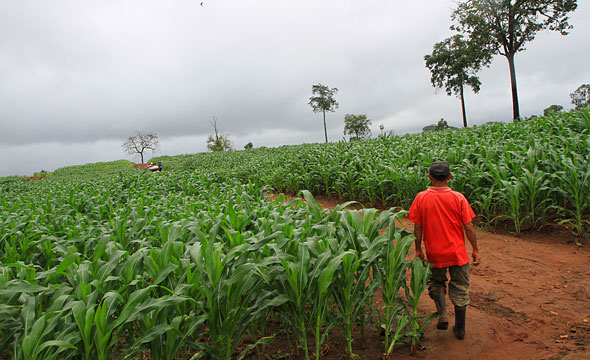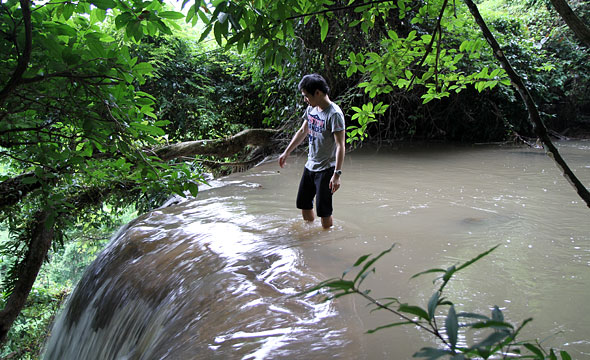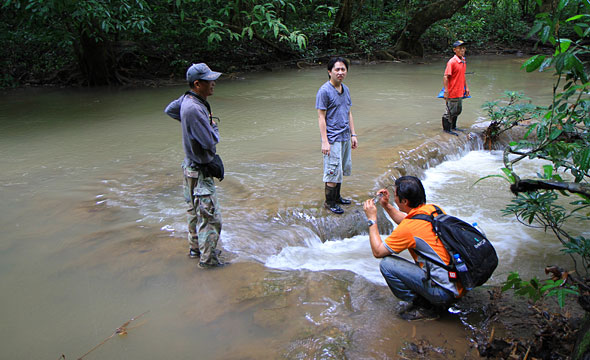 Hike through Dense Jungle to Explore a Wall of Water
Namtok Phu Toei
Travel Info
From Kanchanaburi town, take Highway 323 and turn right at the junction to Thong Pha Phum for about 8 km. The resort is on the right, and then it takes about an hour to the waterfall by a resort's off-road car.
GPS Location
N14° 47.384', E98° 40.209'
(Ban Huay Ulong Resort)
Contact
Ban Huay Ulong Resort


+66 3453 1050 to 1
www.banhuayulong.com
Facilities & Services
Tour guide, transfer, food, restroom and parking.
The Phu Toei Waterfall trail is a trail that was only recently opened to the public. The trail is still quite fresh and the jungle untouched. This activity is not suitable for children, seniors, and over-weight people because it involves hiking up and down mountains in dense jungle for 5 hours.
Namtok Phu Toei is a limestone waterfall. Located at Ban Phu Toei in Thong Pha Phum district., it is surrounded by many flowering trees, bamboo forests and jungle. There is a stream that flows year long. 15 levels have already been found of the falls, and it is believed there are more.However only 9 levels are open to tourists where the 9th level is considered to be the largest and most beautiful at 100 m in height. The water falls powerfully onto the rocks below, spreading a mist of water to the surrounding area. The rainy season is when the falls are at their most beautiful and powerful but it is also when the falls are the most dangerous. Travelling to the falls requires a guide, for the trail is still unclear requiring the use of machetes to clear the path or create steps in some areas.
Know Before You Go
"The meeting point is at
Huay Ulong Resort, it takes about 2 hours to the waterfall by a resort's off-road car."
Recommendation
"Hiking boots or shoes with large treads are very necessary for this trip, especially during the rainy season. Making a booking in advance at least 7 days prior to your travel date is highly recommended."
Please
"Make minimum impact to the nature during the trip."