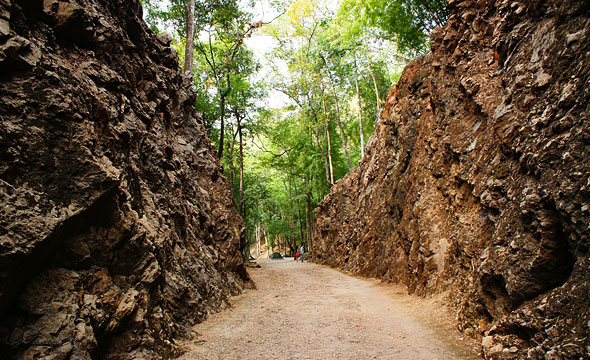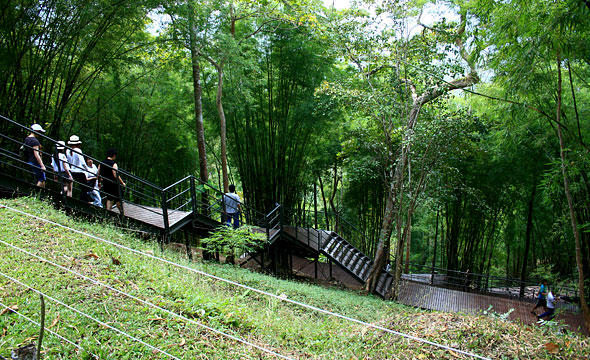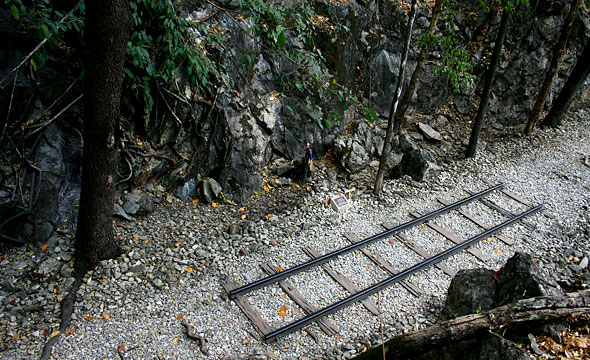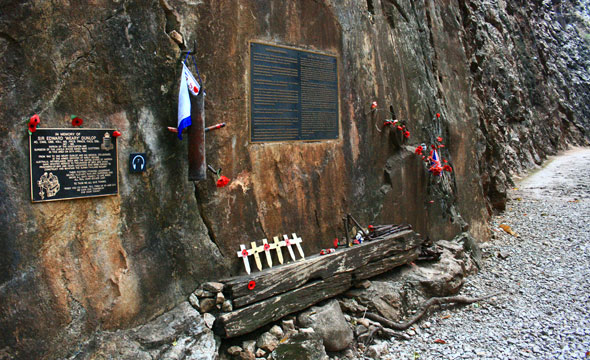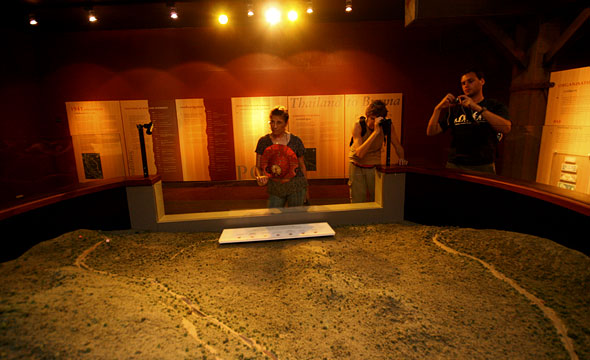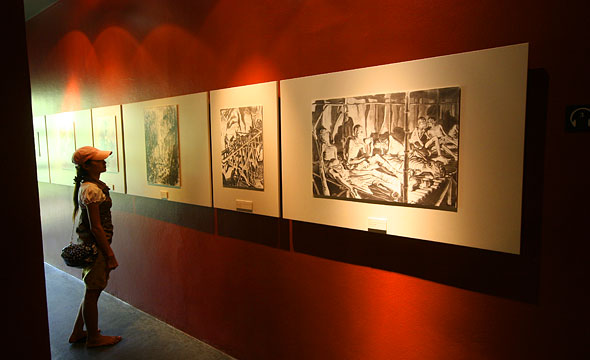 Soft Adventure on the Historical Path
The Hellfire Pass Museum
Travel Info
Located at the Agriculture and Livestock Division of the Thai Royal Army's Development Force, Sai Yok, at the 65th km marker of Highway 323.
GPS Location
N14° 20.664', E98° 56.365'
Contact
The Hellfire Pass Museum


+66 (34) 531 347
Facilities & Services
Audio tours (Thai, English, Japanese and German), restroom and parking.
The Hellfire Pass Museum was beautifully designed cooperatively between the Thai and Australian governments in an effort to collect information, photos, and the various items used during the construction of the Death Railway during World War II. The mini-theatre shows silent films, in black and white, that were made from the original images taken during the construction. 12,000 Australian, English, Dutch, and American prisoners of war, as well as more than 60,000 Asian workers were forced to cut a 415-km path through rock and mountain, with limited tools, to build the railway. They worked day and night, famished, through physical abuse, as well as pestilence. Working at night required lighting from torches and fires which casted the prisoners' and their keepers' shadows upon the rock face. This hellish scene is why this area is known as "Hellfire Pass". Within the area is a trail leading to a part of the Death Railway where the prisoners of war cut and tunneled through the mountains without any modern equipment. Traces of the railway can still be seen in the present day.
Know Before You Go
"Open daily from 9.00 a.m. to 4.00 p.m. and it takes about half an hour to complete the trail by foot. However, there is an audio tour which takes around 2-3 hours to finish."
Please
"Donate to help with maintenance. Do not bring food, drinks, pets, or smoke within the Museum."