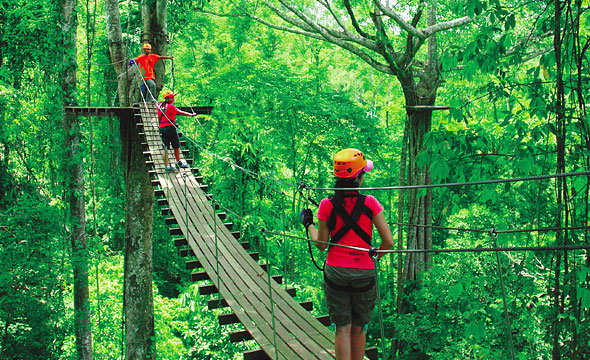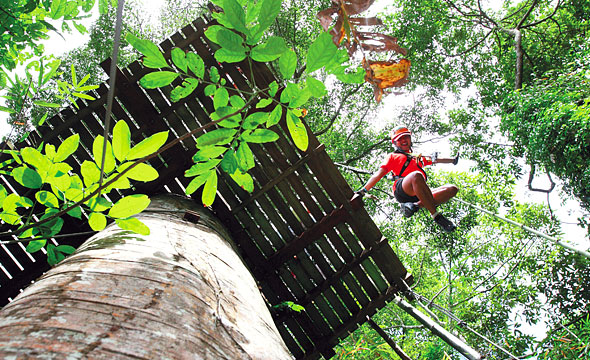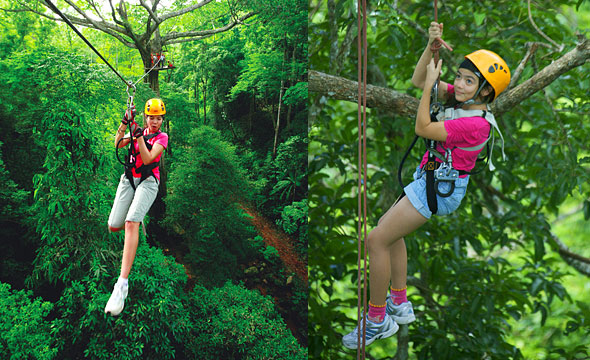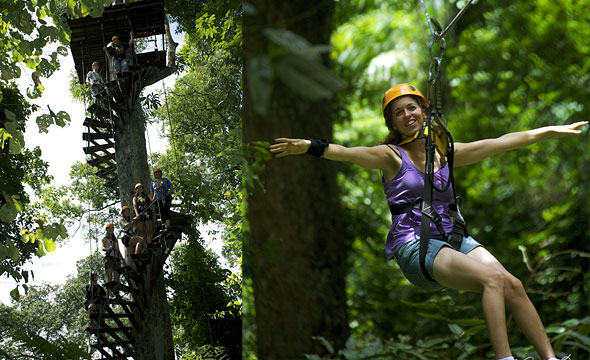 A Breathtaking Rainforest Adventure in the Majestic Treetops
Flight of the Gibbon, Mae Kampong
Travel Info
From Chiang Mai, take Highway118 and continue on Highway1014 after passing the Doi Saket District Office for 5 km. Then turn left and follow the signs "Flight of the Gibbon, Mae Kampong"
GPS Location
N18° 50.225', E99° 8.413'
Contact
Flight of the Gibbon


053-010 660-3
+668 9970 5511
info@treetopasia.com
www.treetopasia.com
Facilities & Services
Zipline, Guide, safety gear, transfer, restaurant, waterfall trekking and restroom.
Experience a once in a lifetime adventure in the Thai rainforest high in the treetops. Soar from up to 39 stations on a zipline canopy tour with Flight of the Gibbon. It's the only zipline in Thailand's primary rainforest and while flying you'll see both a green fertile tropical jungle and native wildlife, like the elusive gibbon, thriving in the 1500 year old eco-system. Raise your adrenaline as you glide through the longest zipline course in the world at over 5km long under the guidance of Sky Rangers, who help you feel safe and secure throughout your three hour tour.
In addition to the zipline, there are stations where you will drop down from the treetop to the ground to alter your mood another way. You'll walk securely across narrow rope bridges, made from timber and rope, hanging between two high trees. The many variations in the course are what make Flight of the Gibbon a complete zipline canopy tour.
Their 100% safety record should help take any worries away. The entire course was designed and is supervised by experts from New Zealand with over 20 years of experience in building zipline courses. So, take a flight and have no fear, this is pure fun in a safe environment for anyone 5 to 95 years old.
The only things you will hear, besides the sound of your own thrilling shriek, are the sounds of the rainforest as gibbons fly by, birds sing and boars run below.
Know Before You Go
"Open daily from 8.00 a.m. – 2.30 p.m. Complimentary transfer service from the airport, railway station and hotels in town."
Recommendation
"Wear well-fitting clothes and sneakers. Jewellery is not recommended. Do not forget to visit Ban Mae Kampong village."
Please
"Strictly observe the instruction of your guide and keeper."