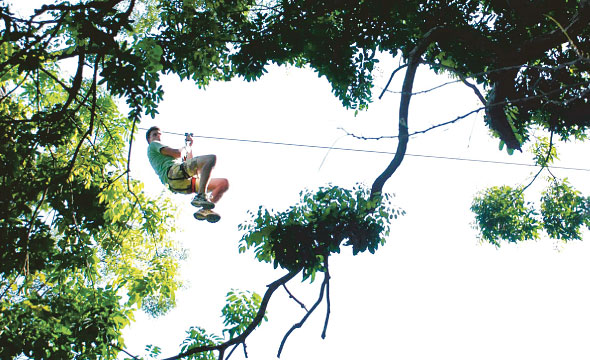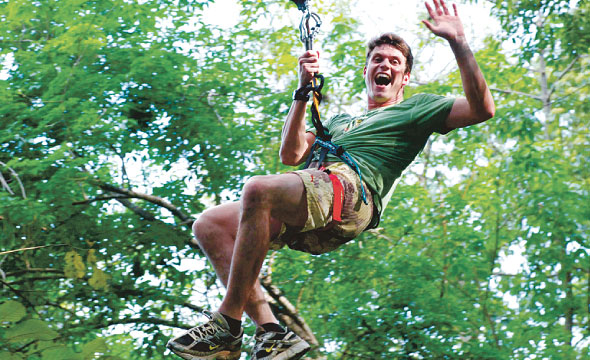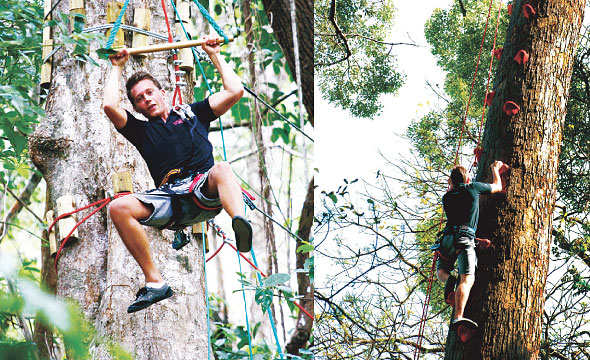 Unforgettable Canopy Experiences for Everyone
Xtrem Adventures Phuket
Travel Info
From the Thai Nan Intersection (Central Festival Phuket), take the route of West Chaofa Road and drive straight ahead for approximately 8 km. Turn right and drive on the route to Wat Sin Supharam (New temple of Luangpu Supha) before reaching Wat Chalong, it is on the left-hand side.
GPS Location
N7° 51.566', E98° 19.565'
Contact
Xtrem Adventures Phuket


+66 7638 3689
+668 1536 8909
+668 1978 4228
www.xtremadventuresphuket.com
Facilities & Services
Transfer, tour guide, safety gear, restaurant, toilet and parking lots.
The canopy adventure is one of the popular things to do in Phuket, located high up on Nak Koet Hill. "Xtrem" offers no less than 69 stations with various types of canopy activities; for example, challenging tightropes, a fun flying fox, an adventurous zip wire, as well as a 25-m high tree to climb for challenging your courage and strength. When you reach the treetop, you will be rewarded with the magnificent scenery of Ao Chalong. Furthermore, there are activities including Tarzan swings, net climbing, balancing on the airborne steps and a new innovation called "Accro Spider" which uses a special type of rope and net base covering a large area.
Before starting, specialist staff will train and teach all players about how to use the equipment correctly and safely. Moreover, the staff will watch and take care of all participants closely while they enjoy doing the activities.
Know Before You Go
"Open daily from 9.00 a.m. to 3.30 p.m. It takes about 3 hours to complete all stations."
Recommendation
"Appropriate footwear (sneakers) must be worn, with no loose fitting clothing while participating in these activities."
Please
"Pay close attention while training and learning the skills of how to play and use all equipment and follow the guidelines for your own safety."