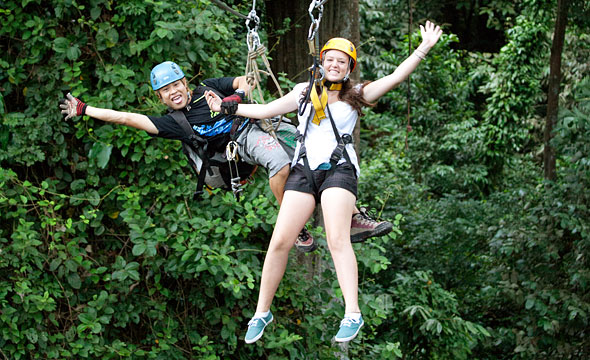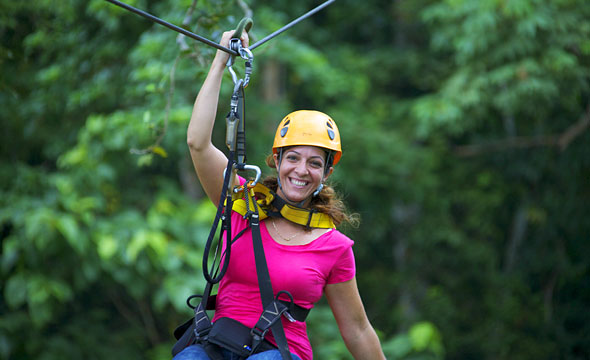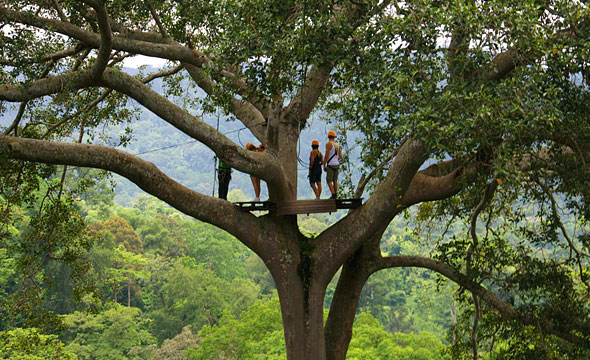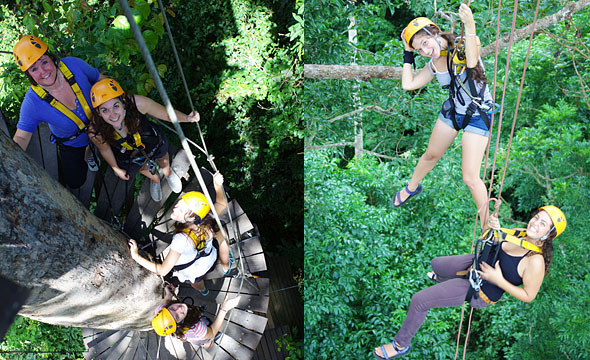 Extreme Adventure of 21st Century
Flight of the Gibbon
Travel Info
From Bangkok, just drive along Highway 36 (By-pass) and then continue on Highway 7. Exit onto Highway 3144 and drive for 400 m and make a U-turn and continue onto Highway 4036 by following the sign of Khap Kheow Open Zoo. If you go from Pattaya Beach, it takes only a 50-minute drive.
GPS Location
N13° 12.905', E101° 3.366'
Contact
Flight of the Gibbon


+668 9833 5560
+668 9970 5511
www.treetopasia.com
Facilities & Services
Guide, safety gear, transfer, restaurant and restroom.
Getting back to nature has never been so exciting – or so secure. This pristine off-the-beaten-path area features wild storks on the adjacent lake and hundreds of cheeky monkeys visible as soon as you arrive in the sanctuary. It is also home to the more elusive gibbons, wild boar, bears, deer and hornbills.
You will gain the extreme adventure experiences on trekking across swinging suspension bridges, spider web, cross walkways covered in the canopy, and soaring literally into adventure along numerous zip lines over a hundred year-old jungle. Each station affords their own unique pleasures and lets you appreciate the scenic top view of the forest and sea at the same time.
Furthermore, an understanding of the rainforest ecology will be added, substance to the countless thrills experienced along the journey, through an awesome fascinating obstacle course which is designed for young and old kids.
Here, it is also claimed to be the only canopy jungle adventure in Thailand designed and built by international experts from New Zealand with more than 20 years of experience and a perfect, unblemished safety record.
Know Before You Go
"This canopy activity is suitable for everyone (from five to ninety-five years old, big, small, little, tall). The shuttle transfer from/to Bangkok is available. Lunch and entrance fee for Khao Khiao Open Zoo is included."
Recommendation
"The advance reservation should be made at least 1-2 days. Do not miss Khao Khiao Open Zoo."