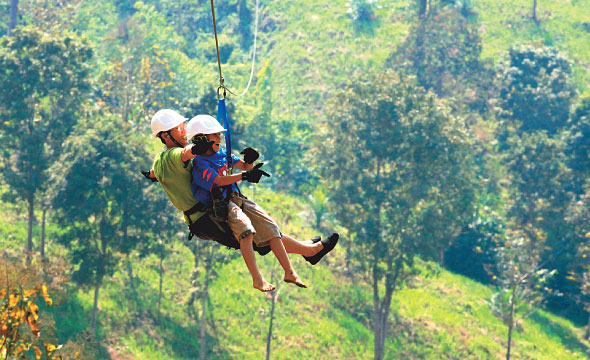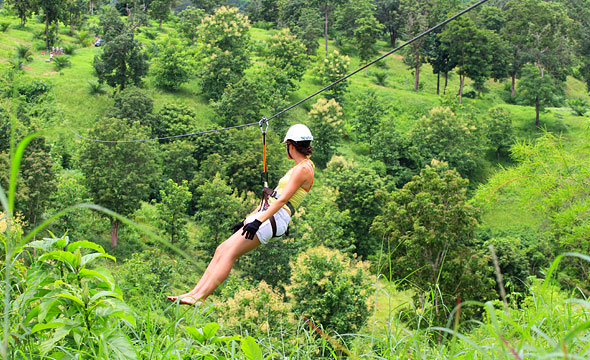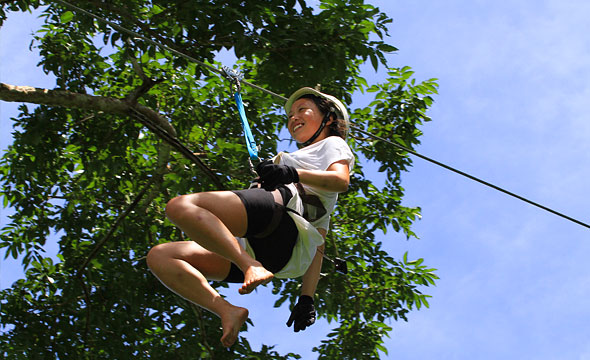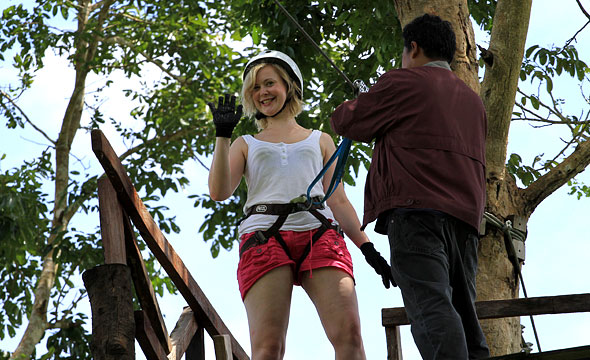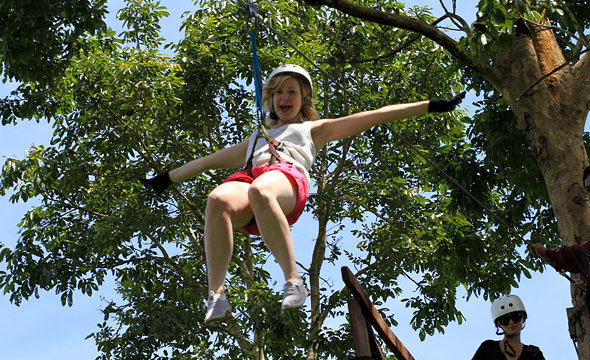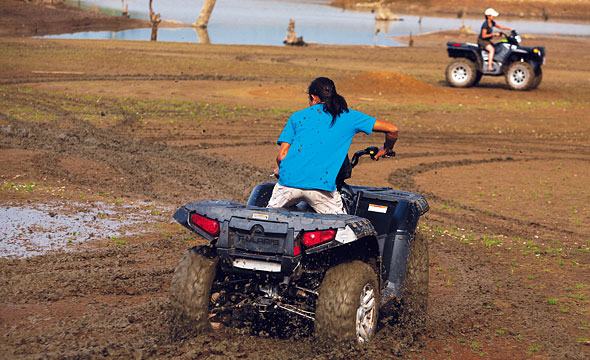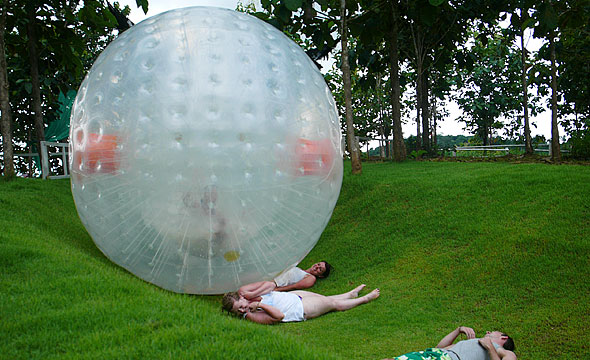 Fly, Race, Roll, and Soar
The Nature Club Resort
Travel Info
From Kanchanaburi town, take Highway 323 to Sangkhla Buri. It takes about a 2-hour drive; the resort is on your left.
GPS Location
N15° 10.6014', E98° 28.1331'
Contact
The Nature Club Resort


+66 2223 2885
thenatureclubresort.com
Facilities & Services
Adventure activities, accommodation, restaurant and bathrooms.
Within the 1,190 acres of this resort, there are many exciting activities and fun areas for you to enjoy. High flying is one of the most popular activities of The Nature Club Resort. This activity is also known as the canopy adventure in which takes you on a tour down the spectacular rainforest, set in the Sangkla Buri Mountains. Your journey into the natural wonders begins with a 10 minute orientation that covers the basics of zip line use. After becoming acquainted with the zip line equipment, you will be transported to the top of Mountain to begin the adventure of a lifetime. Five platforms have been built against the tree on the top of hills joined by 500-metres-long steel cable for travelers to slide along to reach the next platform. Trained canopy guides are standby at each platform to assure the safety of each participant while describing interesting facts about the indigenous plants, bird life, ecology and geology of the area.
Besides the zipline activity, those that love speed can tirelessly drive ATVs through the winding path along the curving mountains. Zorbing is the opportunity to jump into a large ball that will take you excitinglyrolling downhill.
Besides the mountains, trees, and greenery within The Nature Club, there is the private lake with many activities you can enjoy including kayaking. Or you can just sunbathe, read, or relax in the natural atmosphere and the fresh air.
The resort is located on the Highway 323. From Thong Pha Phum drive onward for another hour and it is on your left.