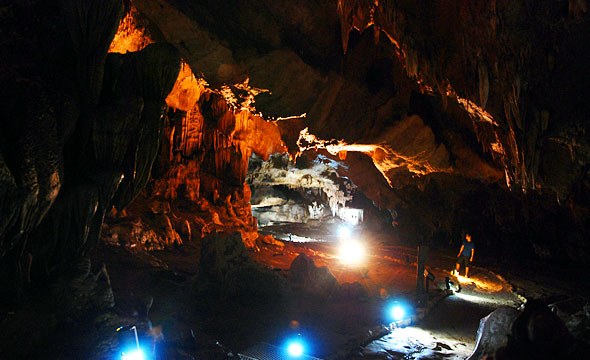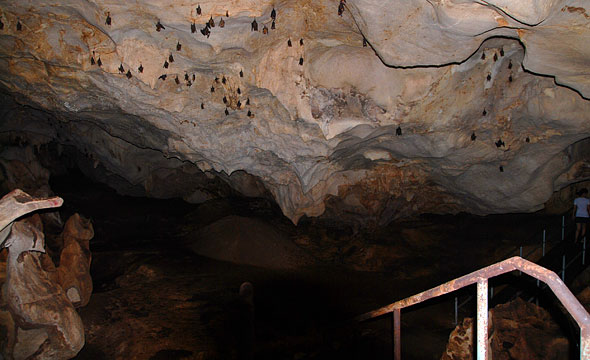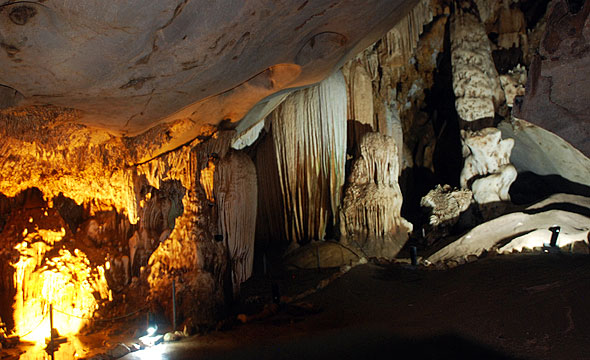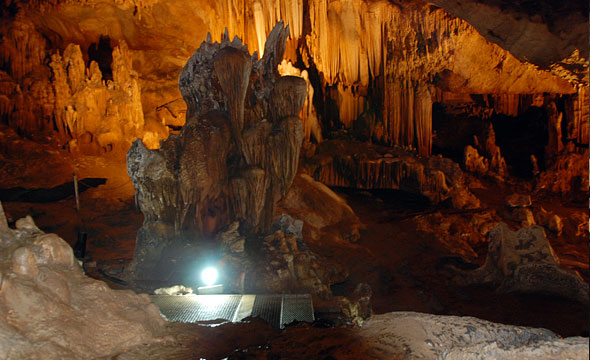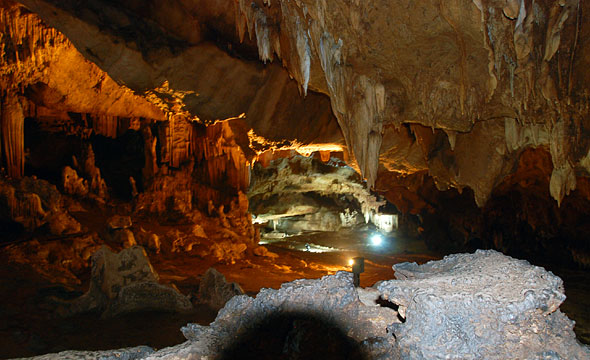 Explore a Breathtaking Natural Wonderland
Tham Lawa
Travel Info
From Kanchanaburi town, take Highway 323 and turn left at Km. 59 to the Pak Saeng Pier. Then you have to take a boat crossing the Kwai Noi River and continue on foot for a bit further. Going there overland is a bit tricky. You have to cross the bridge a little bit southwards at Ban Kaeng Raboet and find the dirt road to the cave.
GPS Location
N14° 17.98', E098° 58.98'
Contact
River Kwai Resotel Resort


+66 2642 5497
www.riverkwairesotel.net
Facilities & Services
Tour guide, toilet, walkway, light, resort, restaurant.
Tham Lawa is one of the most famous caves in Kanchanaburi, it was first discovered with ancient human's skeletons. The journey through fascinating caverns starts from a steep climb on stairs up to the opening in the small mountain. The entrance to the cave is a bit narrow although the interior is spacious with 5 chambers including the crocodile chamber, the music chamber, the throne chamber, and the curtain chamber with "plenty of slow-growing stalactites and stalagmites" in full display. There is a secret in each chamber which relates to its name, waiting for you to discover. The lighting is cleverly hidden along a walkway, so that it appears as natural as possible. In general, the caverns are large and open and not claustrophobic to most people, but the incredible natural cave walls are close enough that you can appreciate their delicacy,as well as "several bat colonies of different species". This breathtaking natural wonderland underground is matched by what is above, an ecological preserve of native trees, river, and animals.
Know Before You Go
"It takes about 45 minutes to finish the trail. The cave opens daily from 8.00 a.m. to 6.00 p.m."
Recommendation
"Sleep over at the River Kwai Resotel Resort for a couple of nights."
Please
"Switch off the light before exploring to the next chamber. Do not touch growing stalactites and stalagmites no matter what. Keep your voice down."