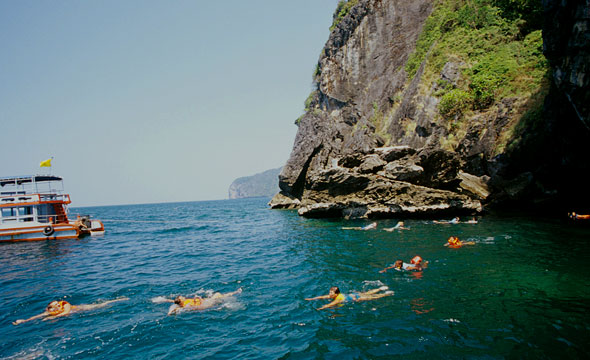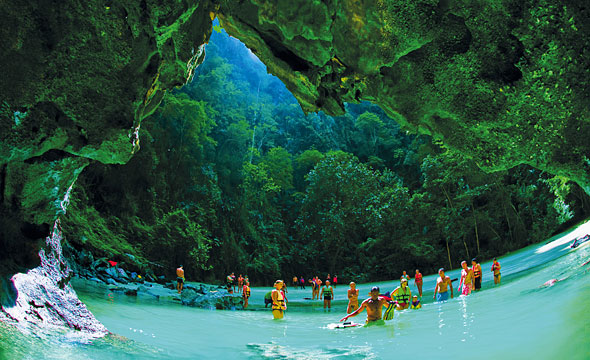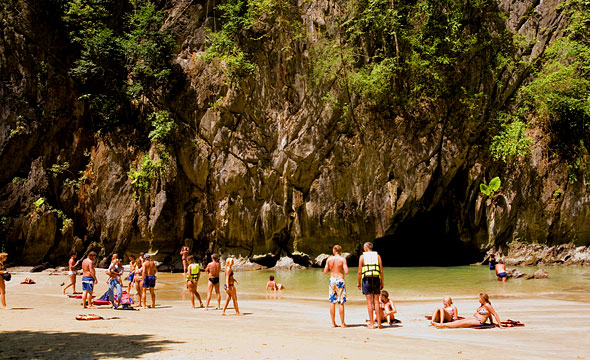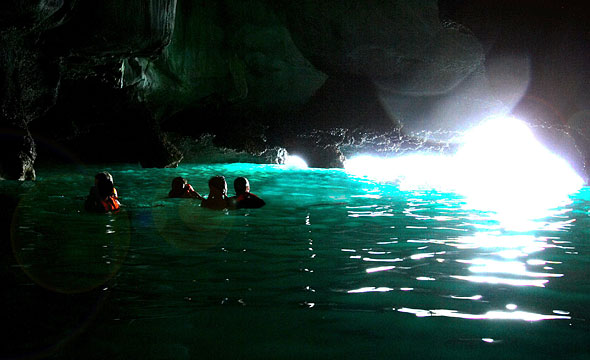 Explore an Amazing Cave in the Middle of the Sea
Tham Morakot
Travel Info
Located on Ko Muk. From Trang town, use Highway 4046 towards Hat Pak Meng Pier and rent a boat to the Emerald Cave which takes about 30-40 minutes.
GPS Location
N7°50.131', E99° 31.366'
Contact
TAT Trang Office


+66 7521 5867
+66 7521 1058
Hat Chao Mai National Park


+66 7521 3260
Facilities & Services
Tour guide, long-tail boat, kayak, restaurant, restroom and tent camping site.
Tham Morakot or the Emerald Cave is an extremely beautiful sea cave hidden among the cliffs. It can only be entered when the tide is low by using the small cavity as an entrance. The cavity during the low tide would be high enough for kayaks to enter. But when the tide is high, you would probably have to swim or float into the cave through windy paths for about 80 metres. If you reach the other side of the cave, you would discover a beautiful white sanded beach surrounded by towering cliffs with the sky as the rooftop with walls decorated by green leaves. The entrance cave is located on the western side of the island. When the sunlight is at the right angle, the walls of the cave would turn into emerald green walls. It is like a masterpiece of nature created for humans to appreciate its beauty.
On the other side of the cave is a white sandy beach with clear water to play in which is also surrounded by towering cliffs. Ko Muk has more than just the Emerald Cave; on the eastern side of the island lies a beautiful beach. The peninsula at the eastern side of the island is where the Ko Muk residents are. The majority of the villagers are fishermen. The left and right branches of the peninsula are Hua Laem Beach and Phang-nga Bay, which have beautiful fine, white sand.
Recommendation
"The best time to explorethe cave is between 10.00 a.m. to 2.00 p.m. as the sunlight shines through the cave mouth reflecting the water colour to beautiful emerald green. "