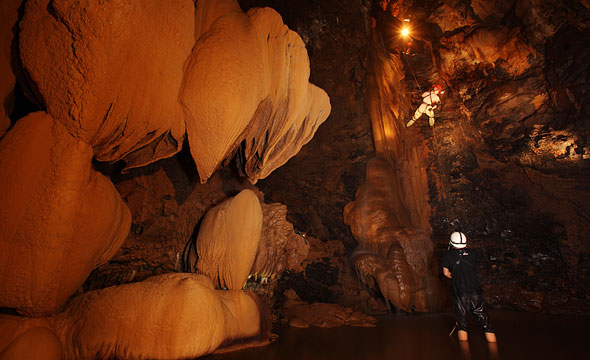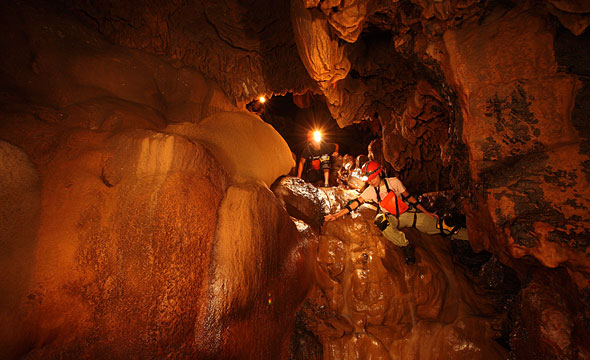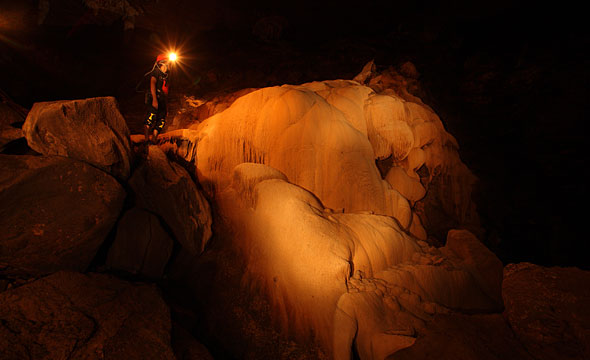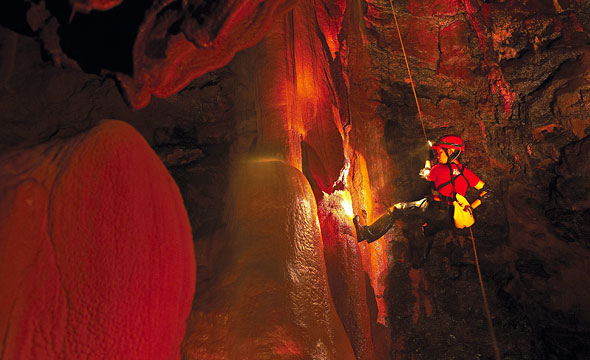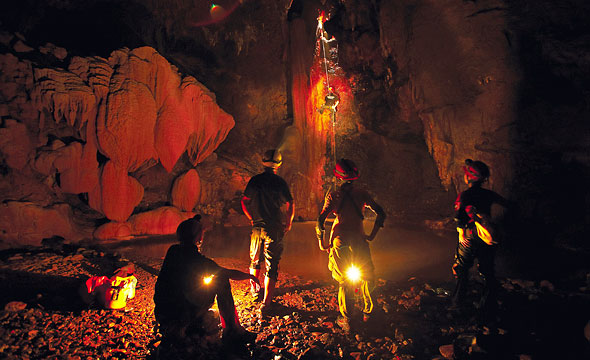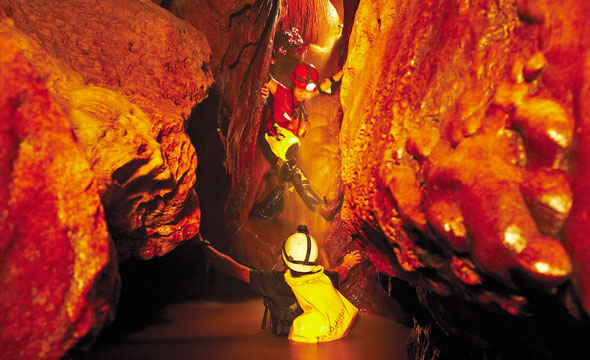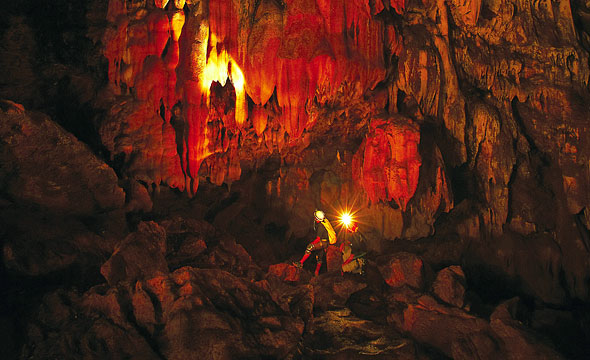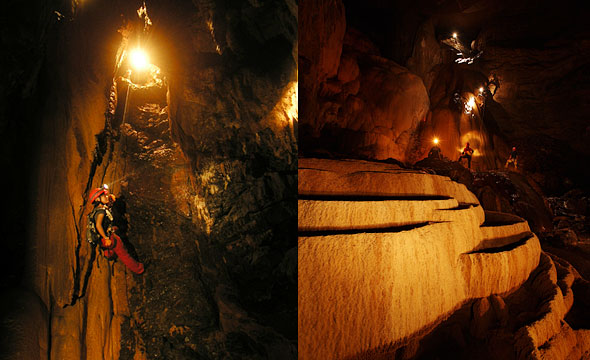 Ultimate Underworld Adventure
Tham Thi Phu Che
Travel Info
You can reach this cave only by the professional tour service of HyperVenture Team. You can directly contact us or Ban Huai Ulong Resort in Thong Pha Phum to make a reservation.
GPS Location
N14° 56' 54.36", E98° 39' 29.52"
Contact
Ban Huay Ulong Resort


+66 3453 1050 to 1
+66 3455 1543
www.banhuayulong.com
HyperVenture


+668 1566 2399
+668 6576 5158
www.hyperventure.com
Facilities & Services
Guide, van, cave survey equipment and meal.
The amazing beauty of the ancient stalagmites and stalactites, hidden in the cave for thousands of years, is now discovered and will be your marvellous adventurous experience. You have to descend the waterfall cave with a height of 25 metres. In the dark, you can see the way with a head-flashlight. The cave is decorated with stalagmites and stalactites showing you the incredibly-beautiful nature. On the roof of the cave, you can see a big flock of bats. From the entrance, you can walk along the twisted stream tunnel with a depth of 100 metres. You will finally arrive the 15 metres in height waterfall where you can jump under. However, the more you walk, the way is so narrower that you have to crawl. At the exit, you will be amazed with the beautiful rocks in many shapes like the glazing peach ones. The distance is approximately 1 km long.
Know Before You Go
"The cave is open for survey during October to June and takes approximately 5-6 hours. Advance reservation made at least two weeks beforehand is required. A group is limited for 12 persons whereas little children are not allowed to join."
Recommendation
"You should wear light, fitting and anti-water absorbing clothes. Long pants, long- sleeves, boots or canvas shoes are recommended. You should also bring spare clothes."
Please
"Do not touch any of the stalagmites and stalactites as they are continually growing."
Caution
"Be careful of hypothermia."