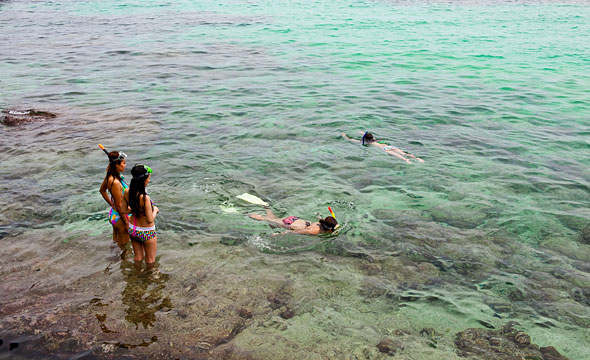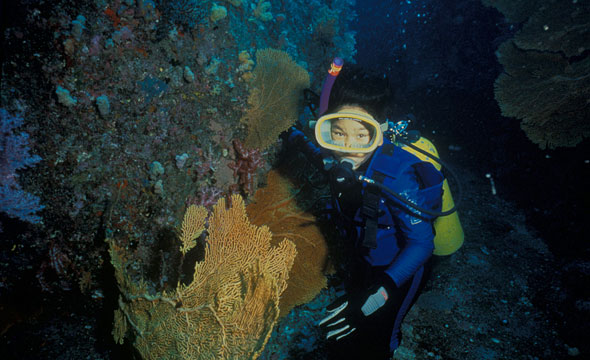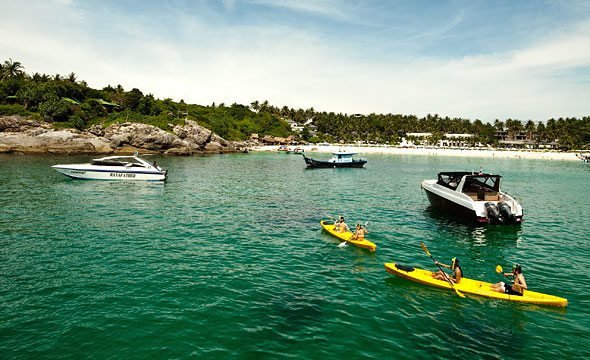 Ride a Boat across Waves and See the Underwater World
Ko He and Mu Ko Racha
Travel Info
From Phuket town, lots of local taxis can take you to the Chalong Bay Pier. Then get into a boat for the Islands. The boat ride will take about 20-30 minutes.
GOOGLE Geocoder
7.744162,98.371654
Contact
TAT Phuket Office


+66 7621 1036
+66 7621 2213
Facilities & Services
Guide, boat, accommodation, restaurant and restroom.
The area close to Phuket has many interesting diving areas. One of these places is "Ko He". It is an island with two beautiful beaches. The island has restaurants, as well as accommodation. To the west of the island, you will find Rock coral, Branch coral, and Fan coral in a long reef. There are various colourful fish; such as, Butterfly fish, Stripped Bass, and Pennant coral fish. At the back of the island, there is a beach for you to relax and play in the water. The water is clean and clear. There is also coral here, but it is more peaceful and private. There is also "Ko Racha Yai". The water around this island is clear all year round. The coral here is very beautiful and there is rare marine life unlike other diving spots; such as, Antler coral, Sea eels, Rays, Puffer fish and Octopus. As for "Ko Racha Noi", it is a deep-sea diving area with a depth of 10-40 m. It has many hard coral; such as, Rock coral, Fan coral, as well as Soft coral, Sponges and Coralline. The northernmost part of the island is very suitable for scuba diving with a large rock in the middle of the sea where sometimes you will find Coral sharks and Devil rays.
Know Before You Go
"Coral Island Resort on Ko He provides scuba diving classes. Diving at the Ko Racha Noi requires Advanced Open Water Diver certification."
Recommendation
"Purchase a travel package that includes boat service, meals, transport from and to the accommodation, and scuba gear. Prices will be low at the end of October or the beginning of May because it is during Low Season but it is not during monsoon season yet."