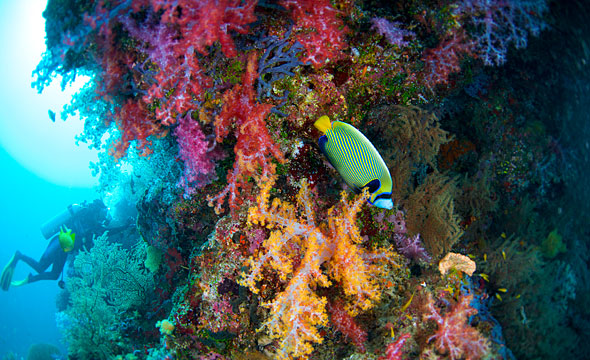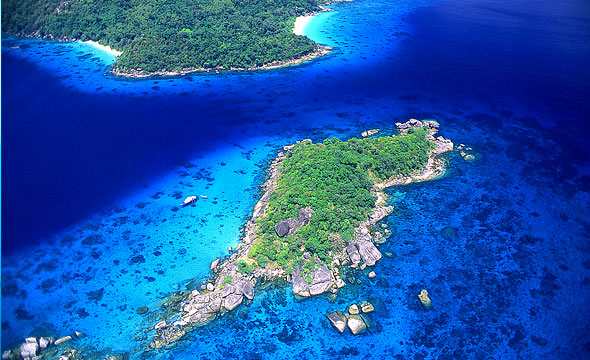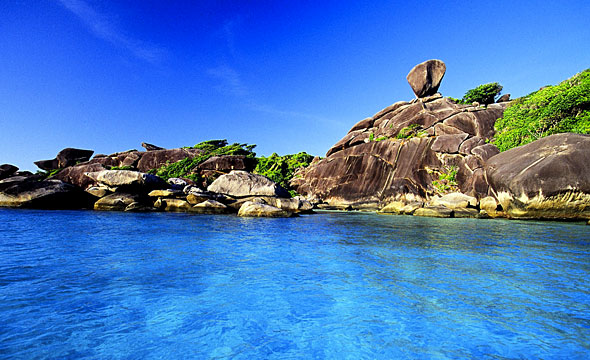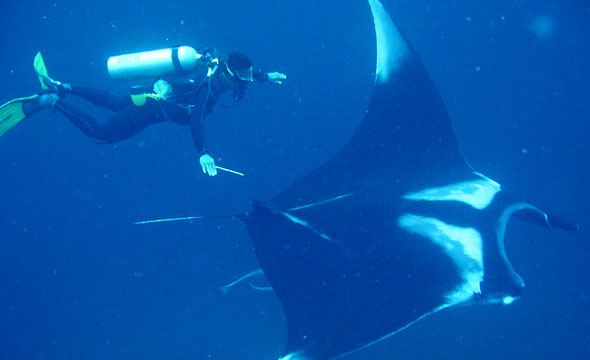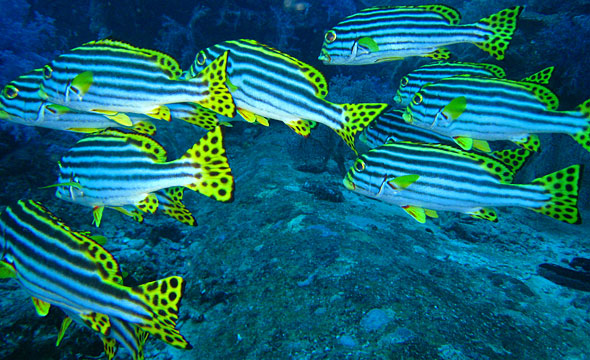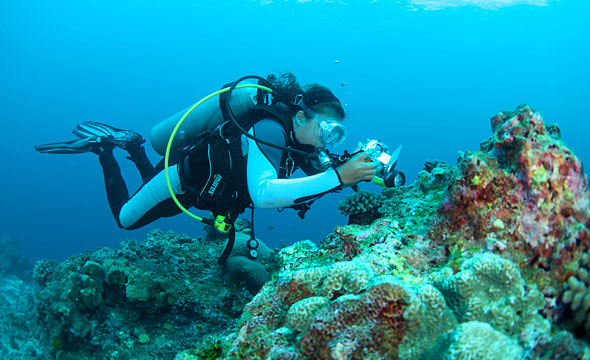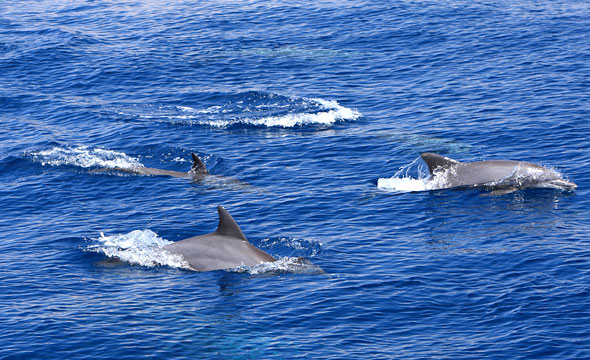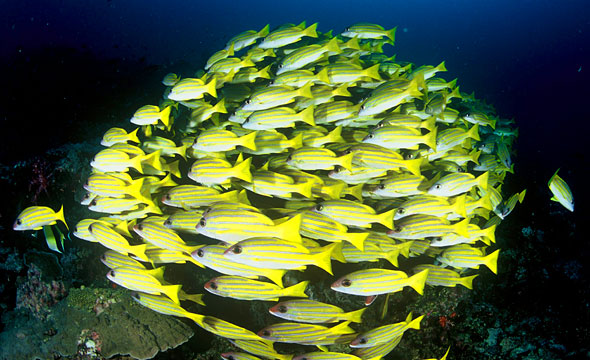 One of the TOP TEN Dive Destinations in the World
Mu Ko Similan
Travel Info
Getting to the islands is best arranged through either a travel agent in the region or a diving or snorkelling company. There are plenty, but please make sure they are certified by the TAT, insured and actually have knowledge of the Similans.
GPS Location
N8° 38.817', E97° 38.800'
Contact
Mo Ko Similan National Park


+66 7645 3272
Facilities & Services
Diving instructor, live aboard boat, scuba diving shop, food, accommodation, camping sites and restroom.
Comprising 9 granite islands roofed in tropical rain forest, washed by clear blue seawater and blessed with white sandy beaches, they lie in a 25-km long north-south chain, 65 km offshore from Phang-nga Province in the Andaman Sea, about 100 km from Phuket. The Similan Islands offer the most stunning and diverse dive destination in Thailand, which are also in the list of the Top Ten Dive sites in the world.
The eastern fringes of the islands feature pretty hard coral gardens in the shallows and sloping reef banks down to 30 m. At some dive sites; such as, "East of Eden", large bommies (coral heads) rise from the sea bed and are blanketed with soft corals, fan corals, and swarms of smaller tropical fish. The east coast of the Similan Islands diving is relatively easy-going, allowing you plenty of time to explore the sites at your own leisurely pace.
The western side of the Similans along with the north and south points can offer more exciting diving as currents swirl around huge sunken granite boulders, which form a series of arches, tunnels and swim-through at sites; such as, "Christmas Point" and "Elephant Head Rock". Growing on, and between, these enormous rocks you find a tapestry of colourful soft corals. In the channels between the boulders, sea fans can grow to some 3 m across, and in such numbers that you cannot possibly swim through. The contrast between the east and west coasts and the variety of underwater topography is one of the reasons the Similan Islands are so popular – every dive offers you something different.
In front of Island #6 and Island #8, several shallow corals in various forms; such as, Staghorn coral, Foliose pore coral, Mushroom coral, etc., can be seen abundantly including colourful fish and lobsters hidden in the coral branches, especially around Island #8 which is the biggest island of the Similans and the location of a sail-shaped rock, the symbol of these islands. Apart from clear blue seawater, corals and fish, here you can also watch "Cha Pi Nai" or Nocobar pigeon and the natural landscape.
On the Fourth Island, Mu Ko Similan National Park is located. Here, the service of accommodation, bathroom, restaurants, mini-mart and rental tents is offered. Most tourists prefer to stay overnight, so that they can enjoy the first sunrise and nature in the early morning.
Know Before You Go
"Only Similan Islands #4 and #8 allow you on land. There are trails and very beautiful viewpoints. Bring your shoes! The other islands are off limits to foot traffic. You can also include "Richelieu Rock", a famous diving spot in a part of the Mu Ko Surin National Park, in any dive trip to the Similan Islands."
Recommendation
"With over 25 dive sites spread over quite a large area and far from the mainland, so the best way to dive at Similan islands is liveaboards as you truly experience all that they have to offer at a relaxed pace. Also, there are many day trip packages, with and without accommodation, to choose from if you are short of time or prefer land based diving."
Please
"Be patient and polite to other divers, as sometimes it gets crowded down there."