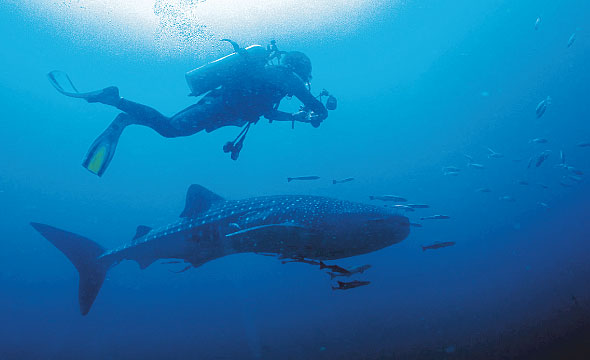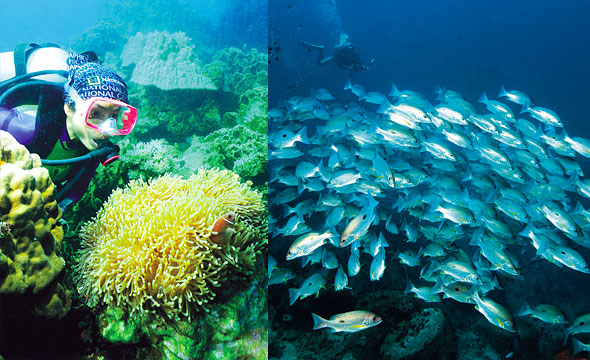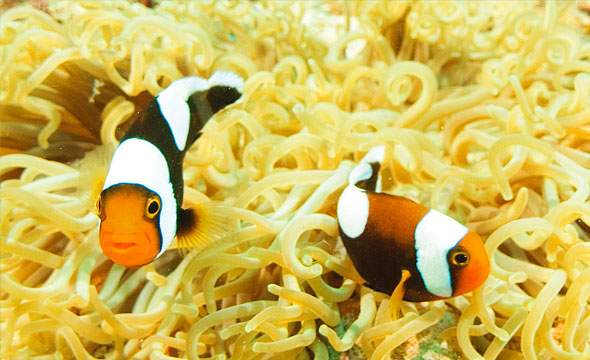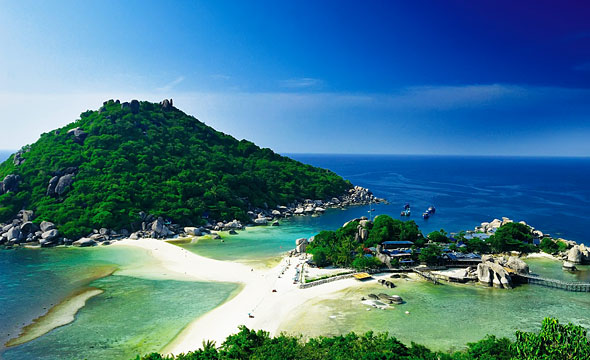 Heaven Underwater in the Gulf of Thailand: Diver's Paradise
Ko Tao
Travel Info
We suggest that you board the ferry at Tha Yang Pier in Chumphon or Ko Samui. It takes approximately 1.45 hours. It leaves from 7.00 a.m. and 1.00 p.m. daily.
GPS Location
N10° 5.991', E99° 50.386'
Contact
TAT Surat Thani Office


+66 7642 0504
Facilities & Services
Diving school and shop, various type of boats, accommodation, restaurant, grocery shop and restroom.
With the charm of the emerald green underwater world, the beautiful coral reefs have led to come to dive in shallow and deep water not less than 700,000 people per year. This has made Ko Tao the number one diving destination in Asia. Moreover, Ko Tao is one of the few places in Thailand that has the qualifications in teaching advanced diving classes up until instructor level. Ko Tao is the place that has produced the most scuba diving students in South East Asia according to PADI from America.
"Kong Tunggu" or "Southwest Pinnacle" is one of the prettiest spots for deep water diving. As you dive down a few metres, a group of large size Elephant Ear fish will swim up to welcome you. When you get to the sand bottom, you will notice that there are abundant black corals in several shades of colours. The picturesque site of underwater rocks seems to resemble "Stonehenge". One of the most spectacular moments is when thousands of Big Eye Sea Perch fish swim around you.
"Kong Chumphon" or "Northwest Pinnacle" is a diving destination with several coral reefs and several underwater creatures. And you might get some close encounters with gigantic whale sharks.
"Kong Hin Wong" – a popular diving spot where you will find huge Cooper fish, Sting Ray and several species of fishes around the coral reef at the depth of 3 – 12 m.
"Kong Hin Khao" or "White Rock" is a few hundred metres from Ko Nang Yuan. The depth of the coral reef is from 6 – 22 m. This is another spot with beautiful shallow water corals.
"Kong Sai Daeng" or "Shark Island" is a destination for shallow water diving, as well as deep water diving because there are soft coral reefs with different colours, Antipatharia, and sponge which could be found at 5 m down until 20 m.
"Hin Bai", the isolated underwater mountain between Ko Tao and Ko Pha-ngun is a diving spot which should not be missed. The depth is 9-30 m. Under the sea, there is a rock wall which is covered with sea whip, as well as several Cooper fishes, which hide between the cracks. Around you, you can find groups of Snapper fish going in one direction, where the other group of Hard tail Scad fish going in the other direction. Rocks that are 15 m higher than sea level have become the habitat of corals and several species of trees.
Know Before You Go
"During January-May, the weather is the best. At Ko Nang Yuan, there is a view point voted as top 10 in the world."
Recommendation
"Stop by at John-Suwan view point and check the weather forecast and water currents before you travel. You should buy a round-trip ferry ticket as there might be too many people departing at the same time."
Please
"Be careful of damaging coral reefs, especially in areas with strong water currents. Please pick up trash if seen and do not take corals or seashells from the island."
If You Are Lucky
"You will get to see the huge whale sharks showing itself on the sea's surface near the boat."
Luxury Resorts on Koh Samui