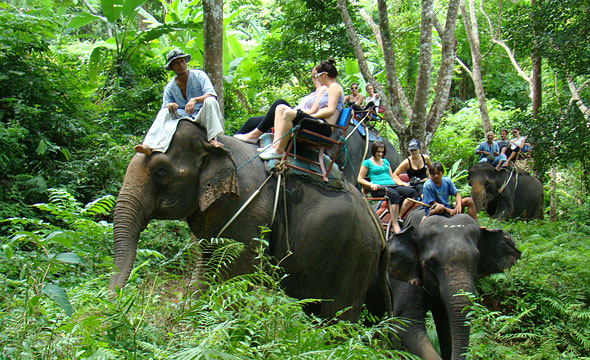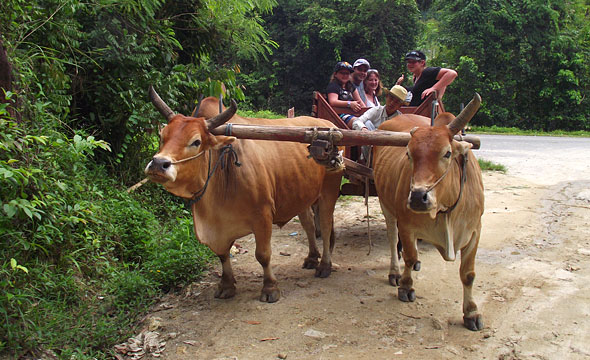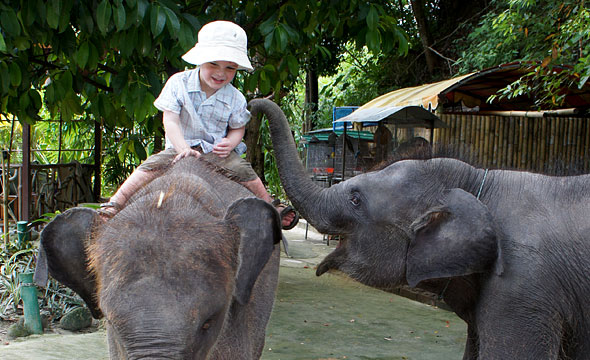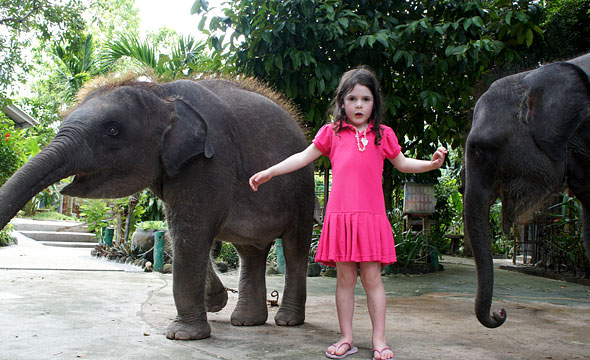 Elephant Adventure Experiences
Amazing Bukit Safari
Travel Info
From Thai Nan Intersection (Central Festival Phuket), take the route of West Chaofa Road and drive straight ahead for approximately 8 km. Turn right and drive on the route to Wat Sin Supharam (New temple of Luangpu Supha) before reaching Wat Chalong, it is on the left-hand side.
GPS Location
N7° 51.566', E98° 19.565'
Contact
Amazing Bukit Safari National Park


+66 7626 4378 to 80
www.amazingbukit.com
Facilities & Services
Transfer, food, tour guide, toilet and parking.
Phuket is not only famous for its beaches and variety of beautiful marine creatures, but tourists can also take an adventure in an amazing environment of forests at Amazing Bukit Safari. Here is the place where all adventure and tourism locations are situated and which allow tourists to experience close interactions with elephants in private and comfortable surroundings. For example, riding elephants through the valleys and jungle, learning way of the elephant life, and enjoying the show of marvellous elephants that will put a smile on your face for the rest of the day.
Apart from the experience of riding through the forest and hill surroundings on an elephant's back, there are many other interesting tourism activities available at Amazing Bukit Safari; such as, ox cart riding for viewing the lifestyle of the rural people, a monkey show, a trekking tour, riding and showering tame buffaloes, rubber tap demonstrations, kayaking to view the lifestyle of the fishermen, an ATV adventure, as well as a Thai cooking show.
Know Before You Go
"Open daily from 8.30 a.m to 6.00 p.m. There are various types of tour programmes available here and you can select activities ranging in duration from 2 hours to a full day. "
Recommendation
"Reservations should be made at least 3-7 days in advance, especially in the high season which starts from November and ends in April. "