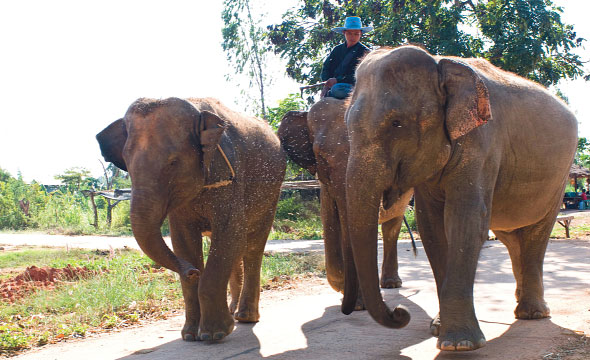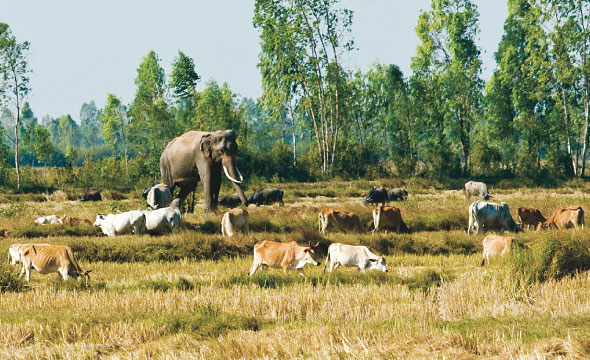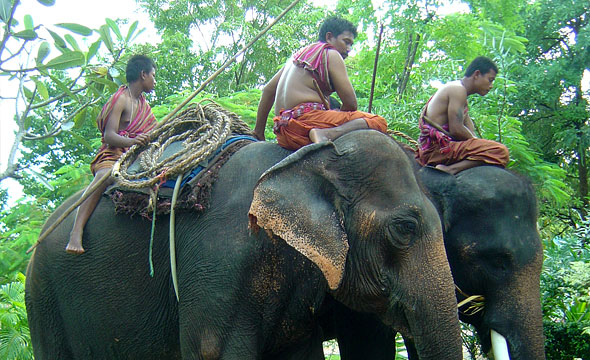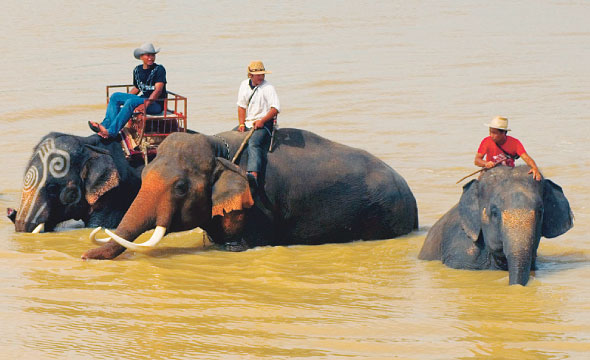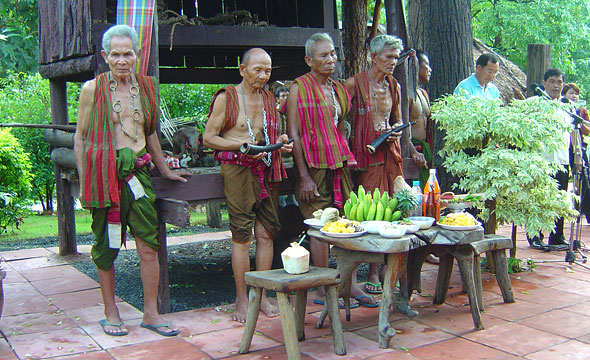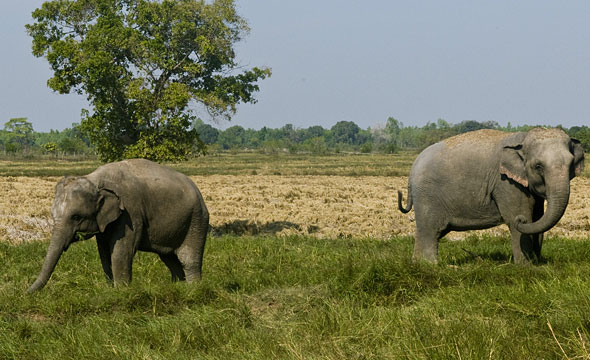 Way of Elephant! Way of life! The World's Largest Domestic Elephant Home
Ban Ta Klang Elephant Study Centre
Travel Info
Located at Ban Ta Klang, Krapho Sub-district, Tha Tum District. From Surin town, take Highway 214 (Surin-Roi Et) and turn left at km 36, then drive along the road for 22 km.
GPS Location
N15° 17.270', E103° 29.140'
Contact
Ban Ta Klang Elephant Study Centre


+66 4414 5050
+66 4451 1975
TAT Surin Office


+66 4451 4447 to 8
Facilities & Services
Guide, accommodation, food, souvenir shop, restroom and parking.
Experience a wonderful bond between the elephant and the Kui people "where the elephant is like one of their family" not just an animal kept for work. The elephants here can amazingly be trained to be domesticated constituting the way of life between human and elephants which has eventually become the interesting belief, tradition and culture expressing a most precious relationship.
The Kui have had their own way of keeping elephants since the old times. They believe that "the elephant's happiness is our family's happiness". The older elephants will be respected as their grandparents, while the younger elephants will be loved as their children.
Visitors here can learn the simple life of the Ban Ta Klang villagers by riding the elephant around the village, seeing the elephant's talent, learning the Kui's tricks to be the elephant keeper and walking the elephant across the river to clean up. These activities can count as once in a lifetime activities. There are also the traditions and other festival activities; such as, the Elephant Ordination which has been carried on for over 200 years, the Alms Giving on Elephants festival during the Buddhist Lent day of each year, the Surin Elephant Round-up around November where all elephants in Thailand get together, the Kui Marriage on Elephants in February, and the Songkran Festival in April.
Know Before You Go
"There are two rounds of the Elephant Show starting at 10.00 a.m. and 2.00 p.m. They also offer the Home Stay Programme here teaching how to be an elephant keeper."
Recommendation
"Stop by the Elephant Museum in the village first, so you can understand their history and have more fun with the adventure."
Please
"Support the local community by purchasing local products and respect the Kui lifestyle."
Impression
"Most houses have elephants as their family members whom they respect and love each other showing a deep and delicate bond between human and animals."