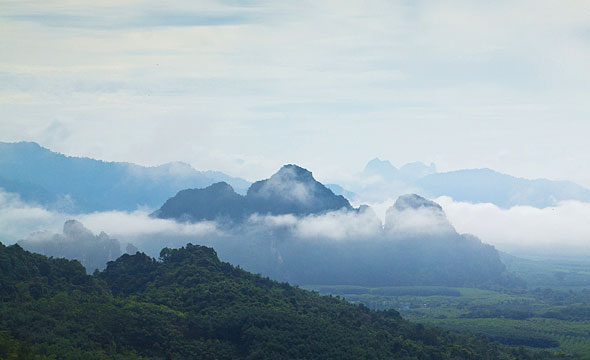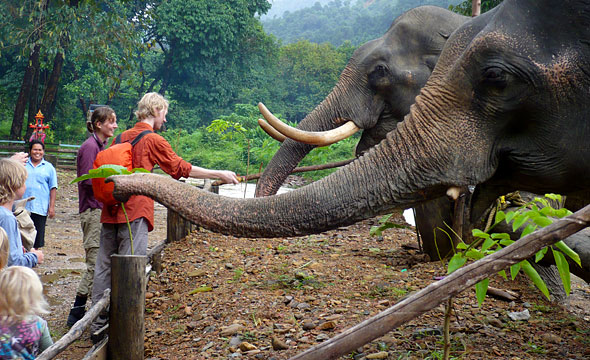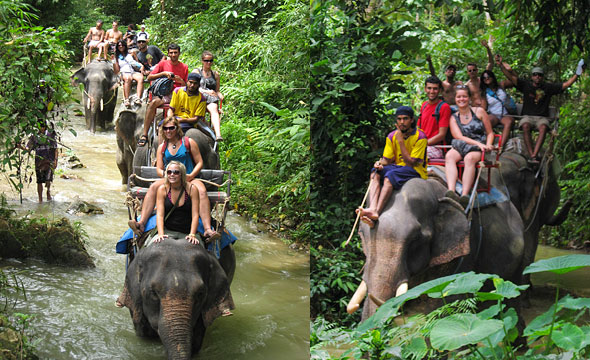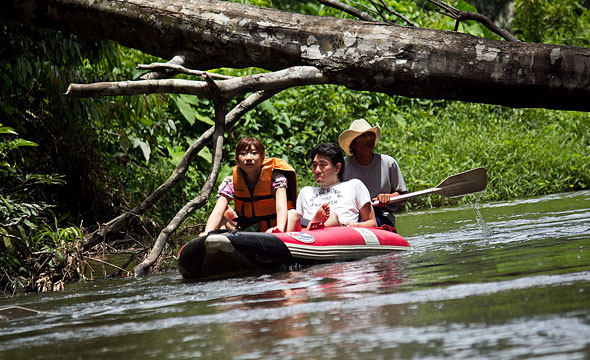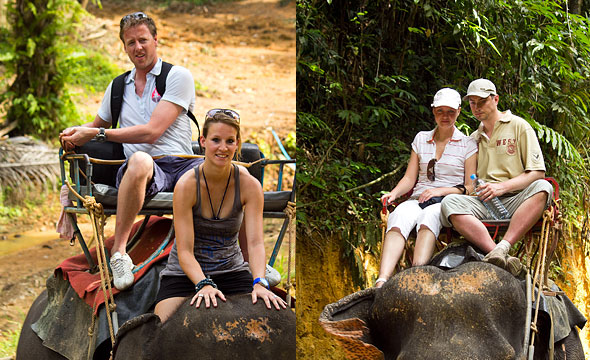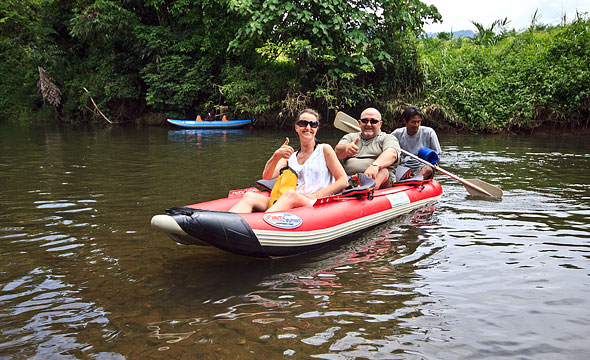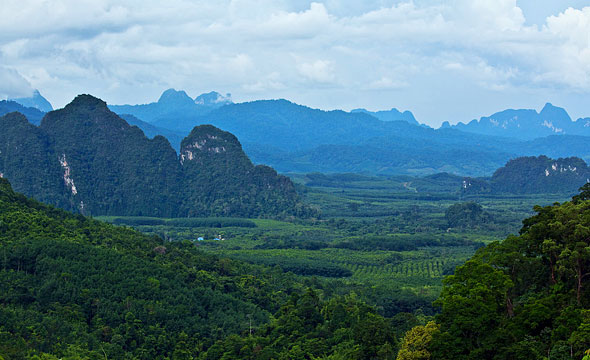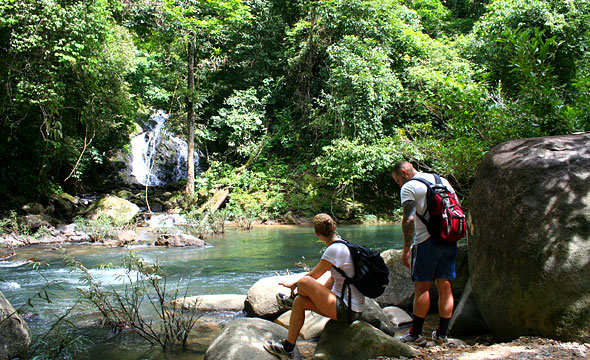 Jungle Trekking and Canoeing to See Rare Plants and Animals
Khao Sok
Travel Info
From Surat Thani town, take Highway 401 (Surat Thani-Takuapa) for 109 km. You will see the junction to the National Park on your right. However, the tour package includes a free pickup service from your accommodation in Phuket, Phang-nga or Krabi, which is more convenient and wastes less fuel.
GPS Location
N8° 54.991', E98° 31.686'
Contact
Khao Sok National Park


+66 7739 5139
+66 7739 5154-5
Facilities & Services
Tour guide, restaurant, restroom, accommodation and parking.
Tourists can choose to explore Khao Sok either on foot or by elephant-back. Khao Sok is a rainforest that is wet almost all year round because of the dual influences of the Andaman Sea and the Gulf of Thailand. See the miraculous variety of wildlife and plant life coexisting in much complexity. This area has given birth to many unique species of plants; such as, Bua Phut which has the largest flower in Thailand. The flower is red and when bloomed is about 50-90 cm wide. It is a rare sight indeed. There are also many different animals; such as, Asian tapir, Bengal tiger, Clouded leopard, Gaur, Banteng, and more than 200 different birds. Travel takes about 2 hours. Along the way you will be able to see the way of life of the villagers that follow the sustainable living philosophy.
After having lunch you can enjoy canoeing along Khlong Sok and take pictures for 1.5 hours.
The evening is the perfect time to take a car ride to view the mountains at sunset, as well as catch the villagers during their evening activities; such as, shopping at the small local market or watering their vegetables and other agricultural activities. Such lifestyles are so pleasant and charming.
Know Before You Go
"Bua Phut is a very rare flower, growing in only a hand-full of countries in the world. Most importantly they bloom for only 7-14 days of the year between the months of November-February."
Please
"Do not touch the Bua Phut flower because it will shorten the length of time that it blooms."
Experience
"The warmth and genuineness of the villagers. They are very welcoming and sincere because they truly believe you are their guests."
To Ko Samui
"Minibus + ferry to Ko Samui costing 500 baht leaves Khao Sok at 09:00 and the ferry gets to Ko Samui at 15:30. During the high season there is also an afternoon minibus + night boat costing 600 baht. The minibus leaves Khao Sok at 15:00 and the night boat arrives at Ko Samui at 06:00 the next day."
Luxury Resorts on Koh Samui