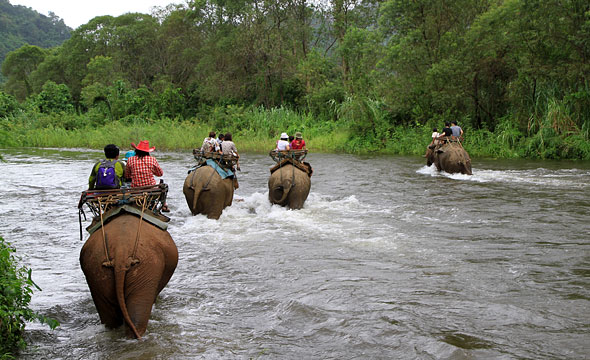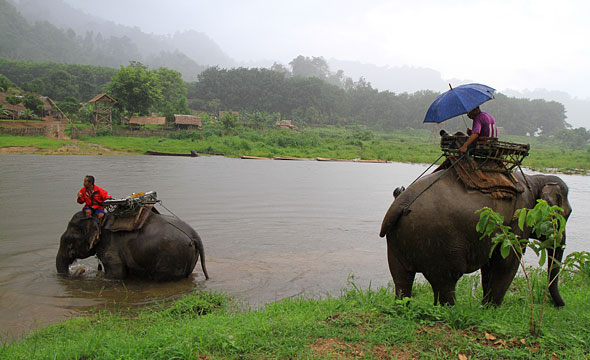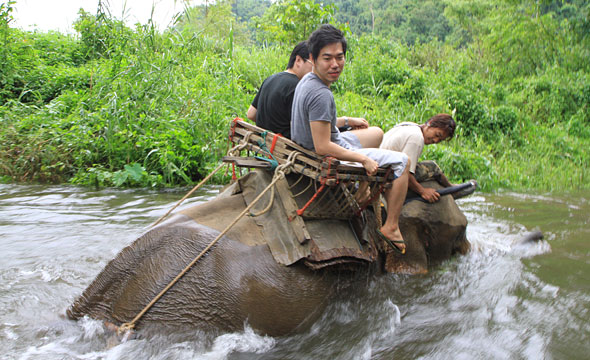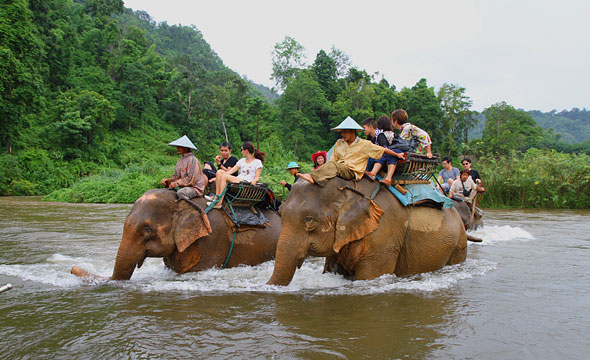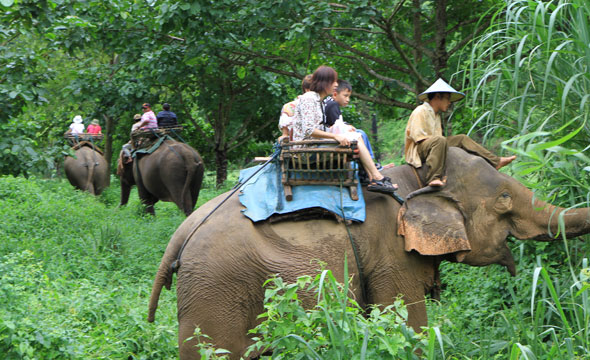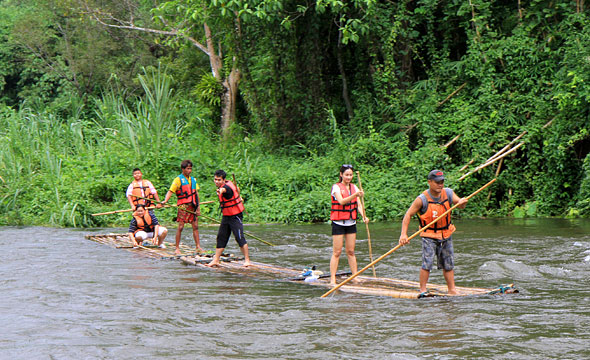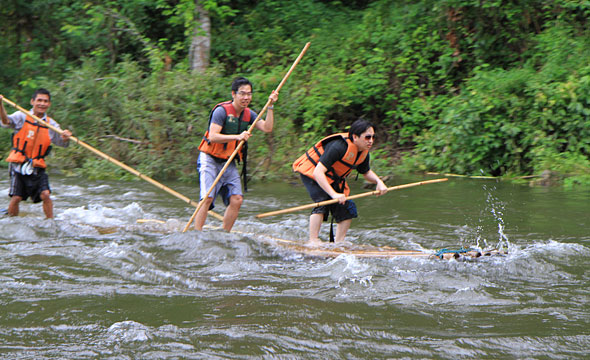 Trek on Elephants and Raft down the Ranti River
Ranti River
Travel Info
The meeting point is at P. Guest House Resort, located on the right just before you reach the Mon Bridge.
GPS Location
N15° 8.859', E98° 26.981'
Contact
P. Guest House Resort


+66 3459 5061
+668 1450 2783
www.p-guesthouse.com
Facilities & Services
Tour guide, shuttle service, parking, bathroom, restaurant and accommodation.
The elephant ride and rafting is under the supervision of P. Guest House Resort. They are run 4 times a day, starting at 7.00 a.m., 9.00 a.m., 11.00 a.m. and the final at 1.00 p.m. The elephant camp here has no specific name though it is well known as P. Guest House's elephant camp. It began providing the elephant rides more than 20 years ago at Bikhli River before moving to Ranti River after the dam was built. There are 10 elephants and Thai-speaking Karen elephant trainers that were born and raised along with the elephants. What stands out about this elephant camp is the surrounding jungle and the elephant paths used are the most untouched wilderness in Kanchanaburi. That may be the reason why the elephants here live very long lives.
Have an adventure on elephant back for three hours into the jungle, crossing waterways and up mountains, to a Karen village. Afterward go on an exciting trip on a bamboo raft and experience the nature on the Ranti River in the middle of the mountains going through basins alternating with rapids. The Ranti River begins from the Naresuan Field and flows past Kong Mong Tha Village to empty into the Vijiralongkorn Dam.Tourists will have a chance to experience nature to the fullest.
Know Before You Go
"This 4-hour tour programme includes a boat trip to visit the Mon Bridge and the Sunken Temple."
Recommendation
"Select a long raft and make sure the bamboo is fairly new because it will float better. If you fall into the water do not be alarmed. The water is shallow enough to stand in. In areas in which the water flows rapidly just let yourself float down the river and grab hold of some weeds on the banks of the river. You should eat and use the bathroom at the resort before departing."