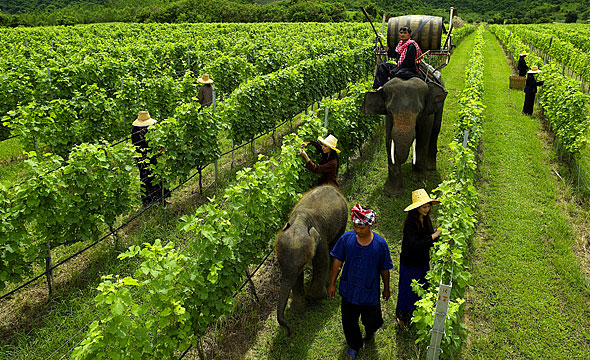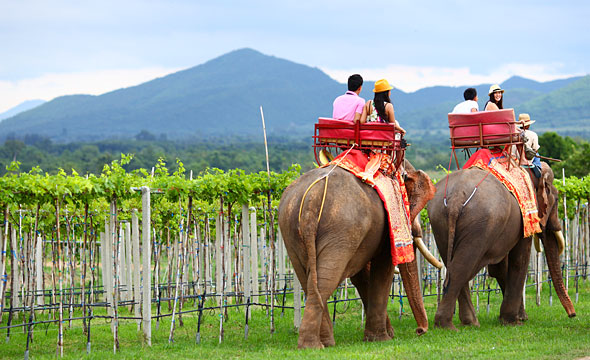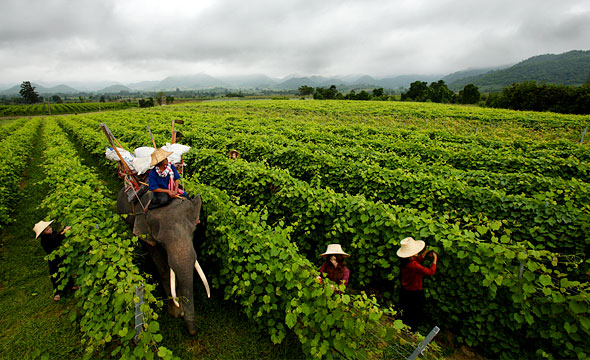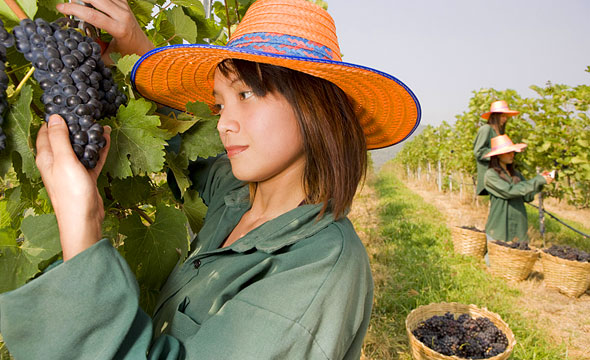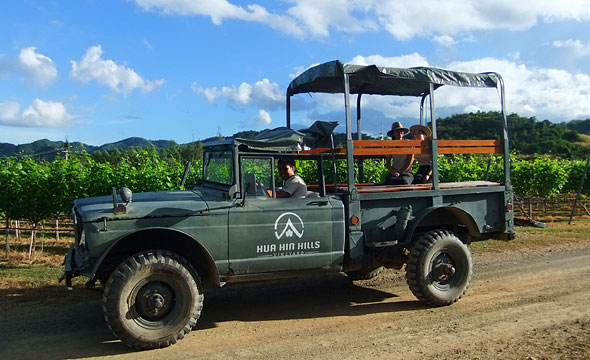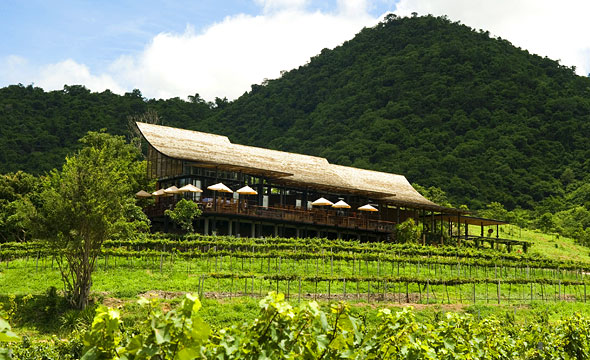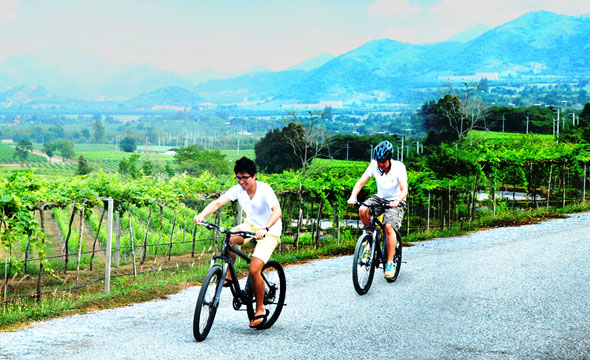 Elephant Ride through the Grape Field in a Mediterranean Atmosphere.
Hua Hin Hills Vineyard
Travel Info
From Hua HIn town, the easiest way is to take a van provided by Siam Winery, which leaves from Hua Hin Market Village daily, except on Mondays at 10.30 a.m. and 3.00 p.m.
GPS Location
N12° 31.36', E99° 42.457'
Contact
Hua Hin Hill Vineyard


+668 1701 0222
+668 1701 0444
www.huahinhillsvineyard.com
Facilities & Services
Elephant ride, bicycle rental, restaurant, restroom and parking.
Who would have thought that numerous grape orchards could be found quietly hidden in Hua Hin? Visiting is also unlike other places. Besides learning about grape growing as you harvest grapes holding a pair of shearers, you can also ride a friendly elephant to traverse the orchard. You can see the beautiful scenery of the mountains. From the elevated viewpoint on the elephant's back, the light green leaves of the grapevines go as far as the eyes can see. In combination with the luscious green mountains and the light breeze, the atmosphere becomes similar to a vineyard of the Mediterranean. For those of you who fear heights, you can bike along the trail instead. There are 2 trails. One is a flat 3 km trail. Another trail is a steep 1 km trail for serious cyclists. Do not miss wining and dining at The Sala Wine Bar and Bistro where the wine never runs out and the Chef is first class.
Know Before You Go
"The best time to visit is during February and March, during the grape harvesting season."
Open Hours
"on Tuesdays-Sundays including long holidays from 11.00 a.m. to 6.00 p.m."