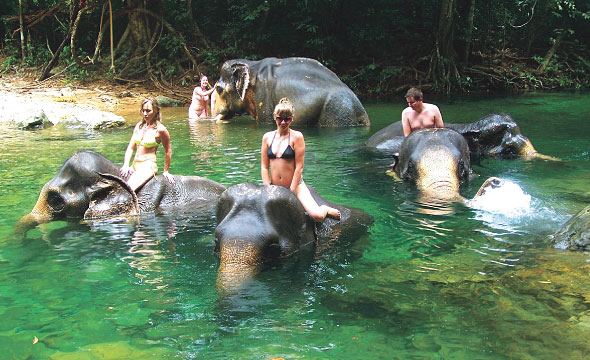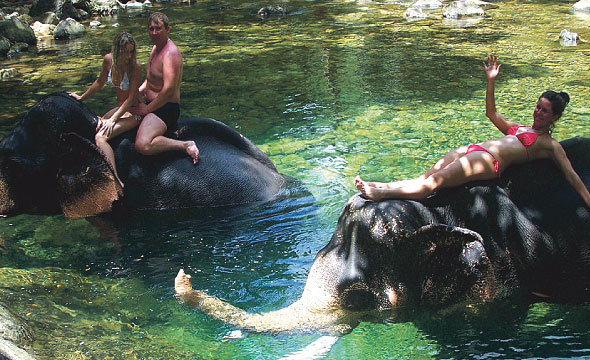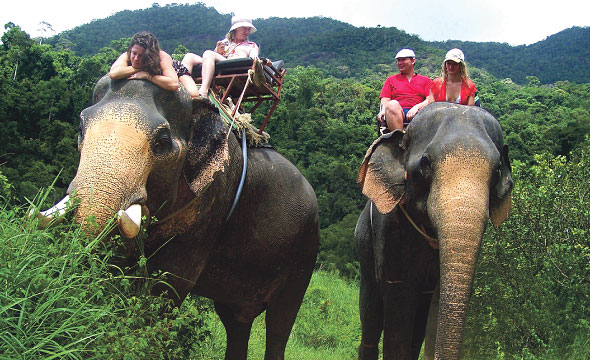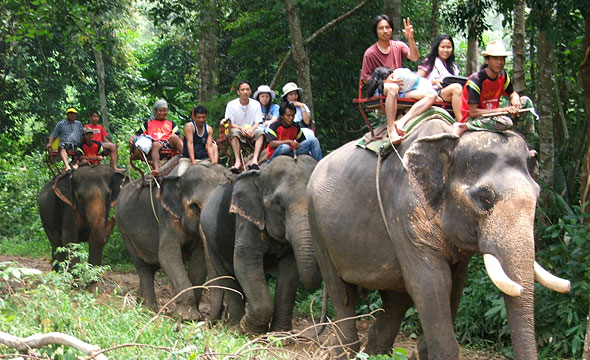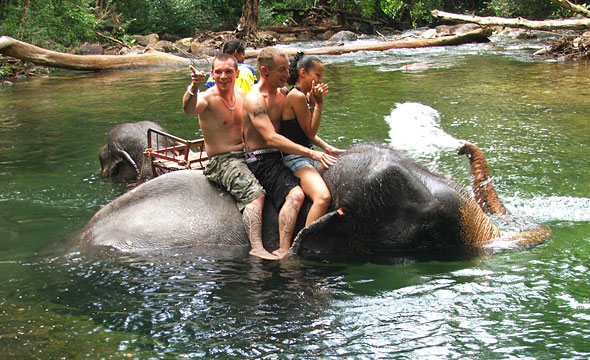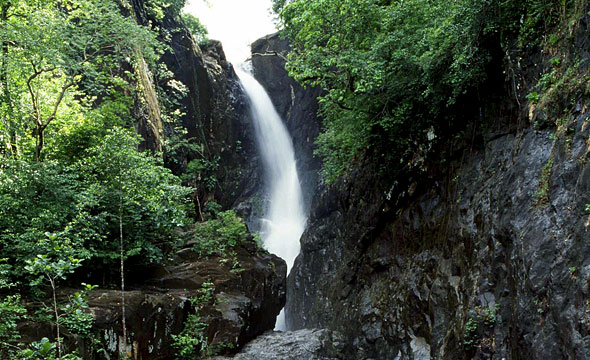 Elephant trekking to the Waterfall
Namtok Khlong Phlu
Travel Info
On the western side of Ko Chang, lots of local buses can take you there.
GPS Location
N12° 3.74', E102° 18.539'
Contact
TAT Trat Office


+66 3959 7259 to 60
Facilities & Services
Tour guide, elephant, restroom and parking.
The mascot of the island (elephants) would take you to explore the nature of the island. The glamour of riding an elephant has always been an unforgettable memory and also gives a chance to experience nature in another aspect. The journey starts by getting on an elephant at a boarding point heading towards the Khlong Phlu Waterfall. The tourists would have a great time exploring the beauty of nature on Ko Chang, passing rivers and mountains. The majority of Ko Chang is tall and steep, widely covered by a rich tropical forest that consists of many rare tropical plants. It is also an origin of many streams and is a habitat for many types of wild animals. During the journey, you would have a great time with many of the activities along the way; such as, bathing the elephant, and training the elephants to transport lumber.
When you reach the waterfall, you would have to get off the elephant and travel by foot along the stream and even climb some rocks to get to the waterfall. It would not take too long to get there. The Khlong Phlu Waterfall is the biggest waterfall on the island of Ko Chang, which has water pouring down from it throughout the whole year; therefore, it is a good place to observe nature. You would be surrounded by a rich tropical rain forest with many rare tropical trees; such as, orchids, and wild ferns. The highest level of the waterfall has water pouring from a cliff about 30 m high down into a large pond that is free for all people to play in.
Know Before You Go
"There are 4-5 boarding ports for the elephants, and each port has different paths and activities."
Please
"Do not bring any containers that are made of foam or plastic into the National Park."